Doctors and health experts say parents should look out for symptoms like high-grade fever, rashes on the body, eyes, tongue and lips becoming red, loose motion, vomiting, abdominal pain and swelling in hands and feet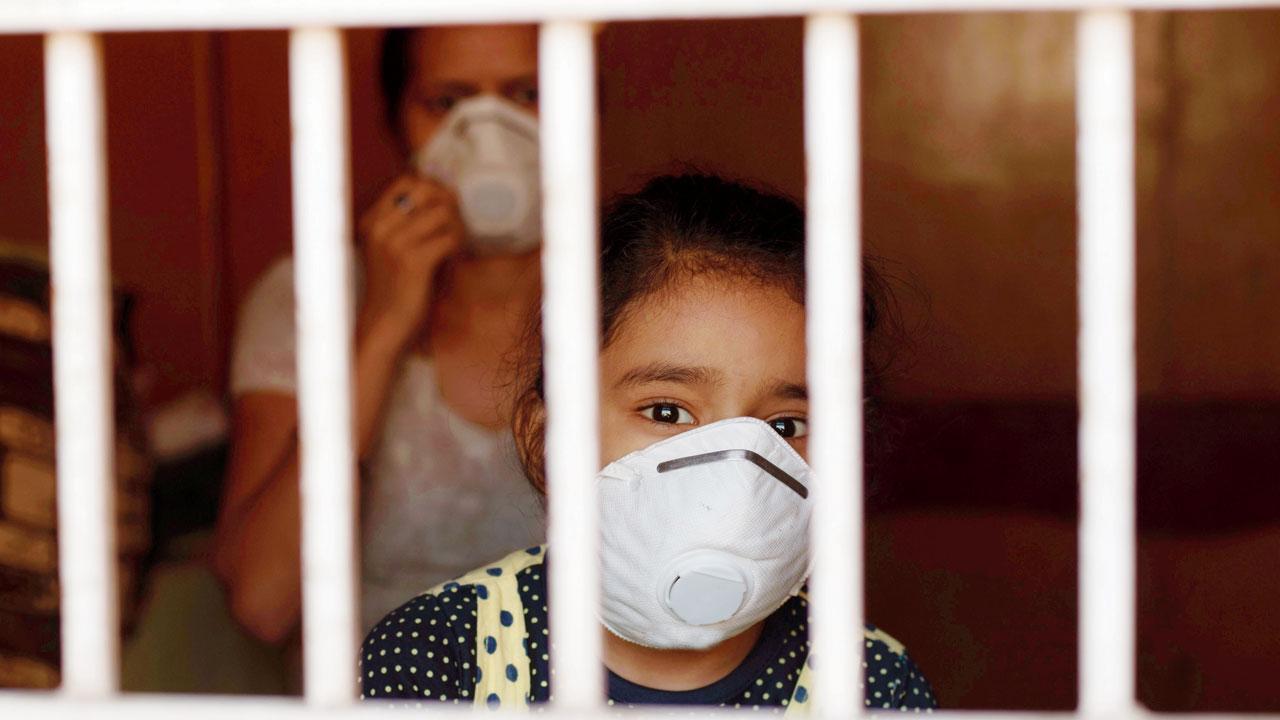 Post-Covid complications in kids are slowly becoming a cause for concern with the fear of the third wave looming. Representation pic
At a time when opening up schools has become a debatable matter considering the fear of the third wave, one of the most important discussions that the paediatric task force and health experts have been having is post-Covid complications in children. Many children have been found to be asymptomatic, but they later develop multi-system inflammatory syndrome.
A task force member said, "As part of the multi-system inflammatory syndrome, children develop complications of lungs, gastro-intestinal tract, heart, kidneys and liver. This has already been seen in clinical practice. Serology of these children has shown antibodies despite their RT-PCR tests turning negative."
"If a child has fever or any other symptoms, a paediatrician should be consulted. The infection can quickly spread from one child to another and in a short span several kids are likely to get infected," said another member of the task force. Doctors have, however, said that parents need not panic and just be more vigilant about their children.
"A child can be asymptomatic and still be Covid positive, and later develop multi-system inflammatory syndrome. One has to be watchful for the symptoms," said Dr Vinay Joshi, president, Indian Academy of Paediatrics (Mumbai).
Also read: Mumbai: Covid-19 cases among children on rise

Joshi, who is also a senior consultant, Paediatrics and Cardiac Paediatrics at SRCC Hospital, said a fever, which lasts for four days should be brought to the notice of a paediatrician.
"Parents should look out for warning signs. One of the symptoms is persistent high-grade fever for more than four days and no response to routine antibiotics. Rashes on the body, eyes, tongue and lips becoming red, loose motion, vomiting, abdominal pain, swelling in hands and feet are the other symptoms," he added.
Dr Shakuntala Prabhu, medical director of Wadia Children's Hospital, said, "Compared to the first wave, we have seen children reaching us early in the second wave and recovering well. We must spread awareness on recognising the symptoms instead of panicking."
Dr Prabhu further said that at Wadia Hospital they had seen around 80-90 cases of multi-system inflammatory syndrome in both the waves. "In children, usually the Covid-19 infection presents itself in a mildly symptomatic or asymptomatic form. Usually in case of multi-system inflammatory syndrome, it is seen that fever persists for three to four days. The other symptoms include red eyes, red lips and tongue, and rash all over the body. Occasionally the child may have lymph nodes in the neck region. Gastrointestinal symptoms too can be seen along with fever," explained Dr Prabhu.
As of now, 13,414 such cases have been reported in children between the age of 0 and 9 years and 34,398 cases in those between 10 and 19 years.
13,414
Post-Covid inflammatory syndrome cases seen in kids between the age of 0-9 years