BJP's victory was convincing as its two candidates Piyush Goyal and Dr Anil Bonde won 48 votes each while the third one Dhananjay Mahadik got 41.56 votes, which was more than the Sena's first candidate, Sanjay Raut (41)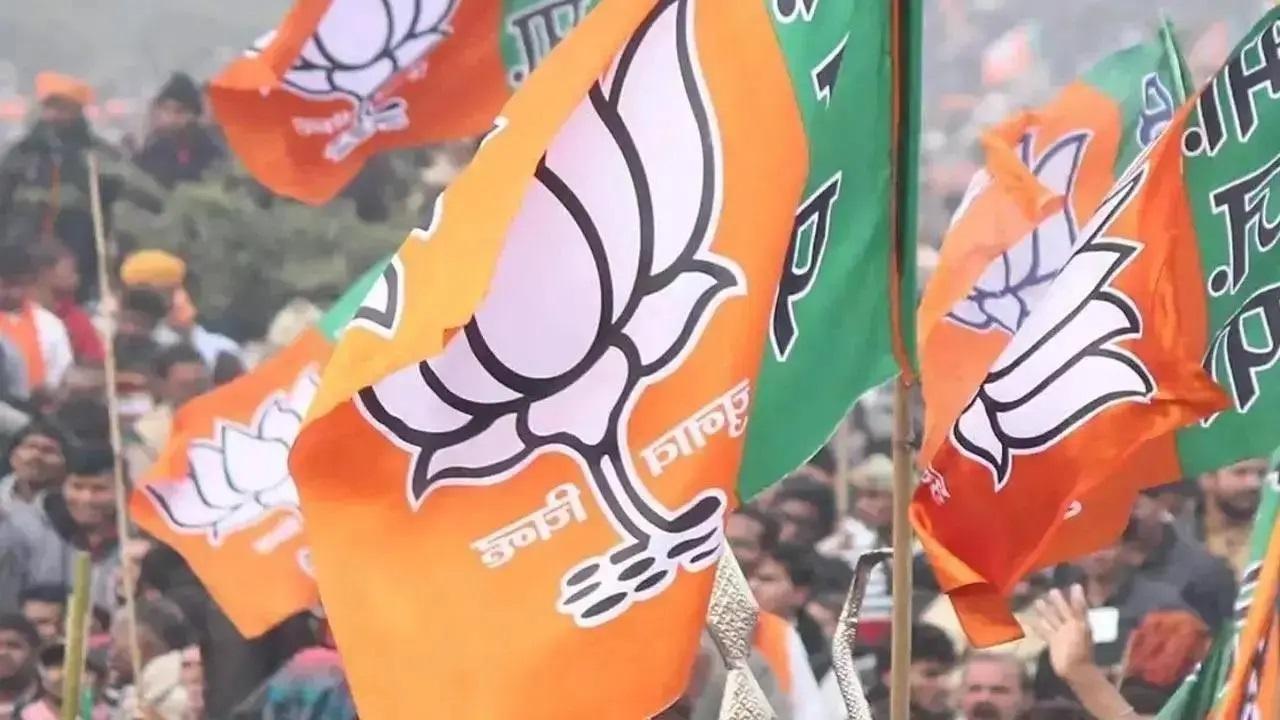 BJP party symbol. File Pic
In a late-night counting for the Rajya Sabha polls, the Bharatiya Janata Party won all three seats it had contested, beating one of the Shiv Sena candidates comfortably.
Dashing the hopes of the Maha Vikas Aghadi, especially the Sena, the BJP's victory was convincing as its two candidates Piyush Goyal and Dr Anil Bonde won 48 votes each while the third one Dhananjay Mahadik got 41.56 votes, which was more than the Sena's first candidate, Sanjay Raut (41). 
Sena's second candidate Sanjay Pawar got 39 votes, less than Mahadik who was in a direct fight with him. Other Sanjay Raut, the Nationalist Congress Party's Praful Patel (43), and Congress's Imram Pratapgarhi (44) won.
Delayed counting
The counting which was expected to begin at 5 pm on Friday, was delayed because of the objections raised by both sides. After midnight, the Chief Election Commission rejected a vote cast by Sena's  Suhas Kande while dismissed objections over NCP's Jitendra Awhad, Congress's Yashomati Thakur, BKP's Sudhir Mungantiwar and independent Ravi Rana.
Ministers Jitendra Awhad (NCP) and Yashomati Thakur (Congress) were accused of handing their ballots to their respective state party presidents/agents, Jayant Patil and Nana Patole, instead of merely showing them for verification as per rules. Shiv Sena's Suhas Kande was reported for showing his ballot paper to a person other than the party's official agent.
The MVA complained to the CEC that BJP's Sudhir Mungantiwar and independent Ravi Rana violated the conduct of election rules as well. Mungantiwar has been reported for handing his ballot paper to the party's agent, while Rana has been accused of showing a copy of Hanuman Chalisa.
Also Read: Shiv Sena, BJP surprise Raya Sabha aspirants
Contested for winning: Fadnavis
Ex-CM Devendra Fadnavis for who the RS polls were very crucial politically, said that the party has contested the elections not as formality, but only for winning. He dedicated the victory to party's ailing MLAs Laxman Jagtap and Mugdha Tilak, who came all the way to vote despite their severe illness. 
"I know what things would be said after our victory. but let me tell you that even if Sena's one vote was valid and NCP's Nawab Malik votes, it wouldn't have made any difference to the final tally. It is a convincing win. Mahadik had more votes than Sena's Sanjay Raut," he said after the victory.
He added that the RS elections had begun the BJP's series of wins to be achieved in the future. "It has showed that they alone are not Maharashtra or Mumbai, it is all who make the state and the city," he said in a barb to the Sena.
Can't say it's BJP win
Sanjay Raut refused to call it the BJP's win, saying that Pawar had more first preference votes than Mahadik. But he admitted that the party could not get some (independents and smaller parties) to vote for it.