The BMC's budget is an annual ritual aimed at throwing big numbers at Mumbaikars and the political class alike, AAP's Mumbai President Preeti Sharma Menon said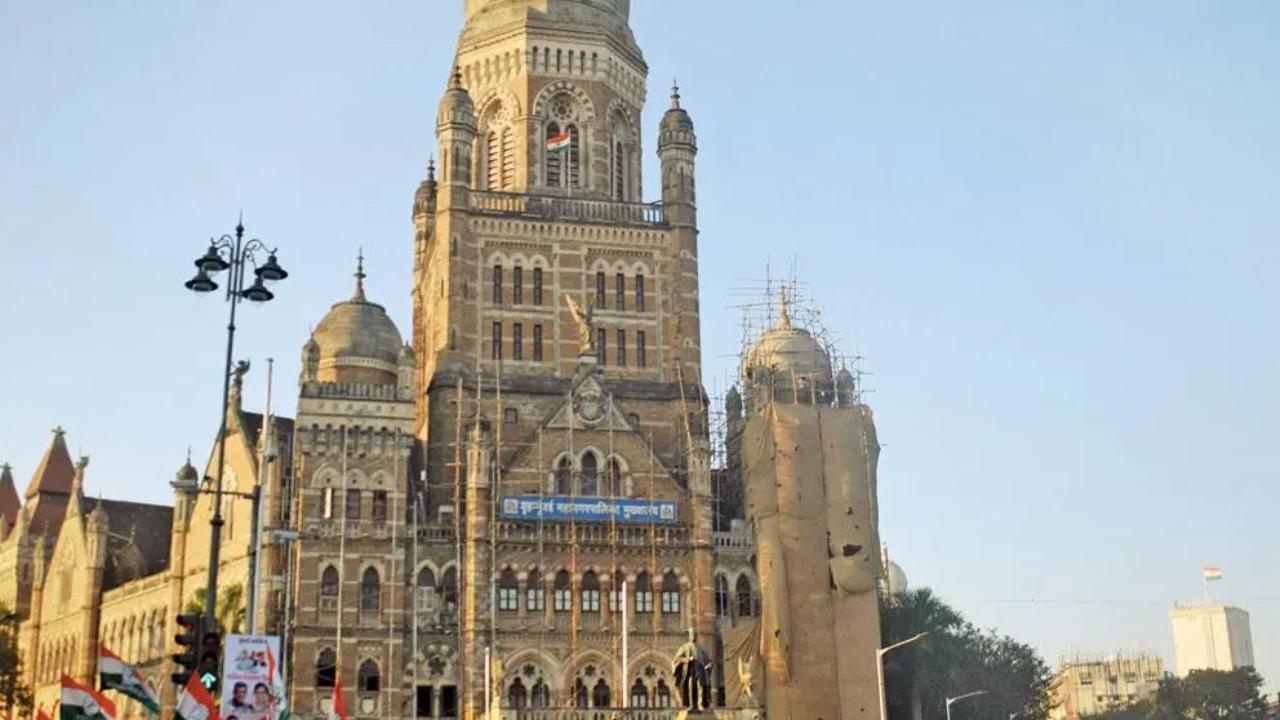 BMC headquarters. File Pic
The Aam Aadmi Party (AAP) on Saturday slammed the Brihanmumbai Municipal Corporation (BMC) budget for 2023-24 and called it a set of 'misplaced priorities'.
Terming the civic budget as 'Contract and Contractor' driven, AAP's Mumbai President Preeti Sharma Menon said, "This budget is not for the aam aadmi but is for the contractor lobby. Education, Healthcare and BEST have all seen reduction in budgets."
"The BMC's budget is an annual ritual aimed at throwing big numbers at Mumbaikars and the political class alike. A closer look at the budget and its utilization year after year reveals a sordid saga of ineptitude and incompetence," she added.
The AAP's Mumbai president further said that the BMC, clearly, has an unwillingness to spend the money or lacks the capacity to efficiently execute the work in stipulated time.
"This is a case of over commitment and under-delivery," she said.
Menon said that the AAP-led Delhi government can not only utilize all its funds earmarked for the current fiscal year but also complete them in record time, thus saving precious money of the public exchequer. 
"Why can't we expect the same in Mumbai?," she questioned.
Also Read: BMC announces clean air initiative, shares list of plan to control air pollution
"More than half the budget for capital expenditure, being unused is unacceptable and we demand a white paper on why these funds have not been utilized all these years and what steps have been taken by the administration to ensure its utilization this year. Like in Delhi, we also need an outcome budget in the BMC to explain fund utilization and its impact, prior to the tabling of the annual budget," the AAP's Mumbai President said.
Preeti Sharma Menon said that her party will be more than happy to provide expertise from the Delhi government to teach the BMC how to ensure optimal fund utilization. 
"Mumbai deserves better. The Aam Aadmi Party is not just the alternative but the solution", she added. Do you think Budget 2023 will meet aspirations of common man?