The civic body received over 960 suggestions from the residents of the city and on the basis of these suggestions, the BMC has decided to implement its new initiative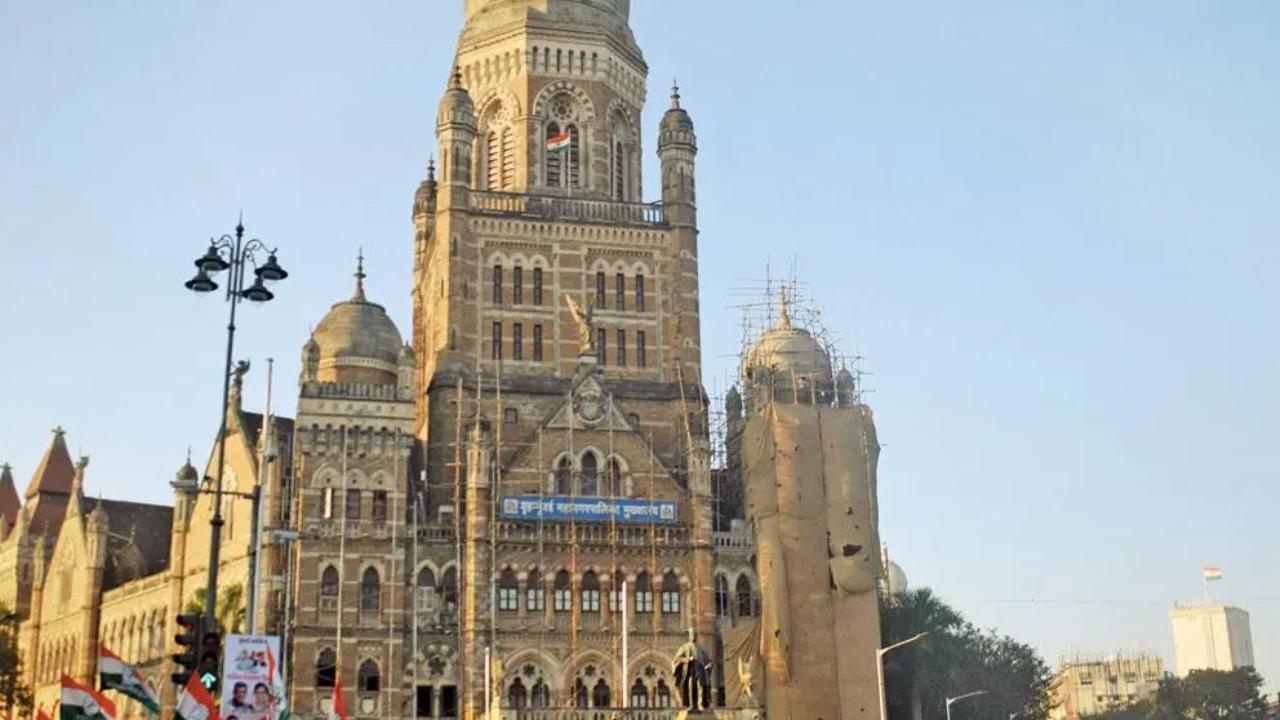 BMC headquarters. File Pic
The Brihanmumbai Municipal Corporation (BMC) will be starting with a 'Pedestrian First'- a footpath policy from April 1 this year, the civic body said. The BMC took suggestions from hundreds of citizens of Mumbai before the budget presentation for the year 2023-24. The civic body received over 960 suggestions from the residents of the city and on the basis of these suggestions, the BMC has decided to implement its new initiative.
As per the BMC, the roads in the city, which would be more than nine meters in width, will be having well-maintained footpaths under the policy. The footpaths will be maintained, redeveloped, and constructed on roads to make the streets pedestrian friendly.
ADVERTISEMENT
"This is the first time that such a policy will be implemented by the BMC in the budget and purely on the suggestions of the welfare associations and citizens," said Municipal Commissioner, Iqbal Singh Chahal, while presenting the civic budget.
Meanwhile, citizens are happy to know about the steps being taken by the BMC and the civic body taking note of their concerns.
Also Read: BMC budget: Civic body focuses on NCDs; 9 pc drop in health sector
Reacting to the pedestrian-friendly policy, Mandeep Singh Makkar, founder of Chandivali Citizens Welfare Association said that there has been a policy since 2014, but it was not executed properly by the civic body. The BMC has reintroduced the policy in this year's budget.
He said, "we (citizens) are thankful to the BMC for taking citizens' suggestions under consideration. Reintroducing the policy will not make a difference if the policy is not well implemented. The new roads which are being developed in Mumbai should be structured as per the policy."
He added, "it is important to clear the existing encroachments on footpaths. In our area on DP Road 9, which connects Chandivali farm road to JVLR, the footpath is encroached by the slum dwellers and garage shops. BMC should take note of removing the encroachments. This will help pedestrians in the area to walk freely." Do you think Budget 2023 will meet aspirations of common man?