The BMC has proposed Rs 6309.38 cr budget for the health sector out of the total Rs 52,619 crore budget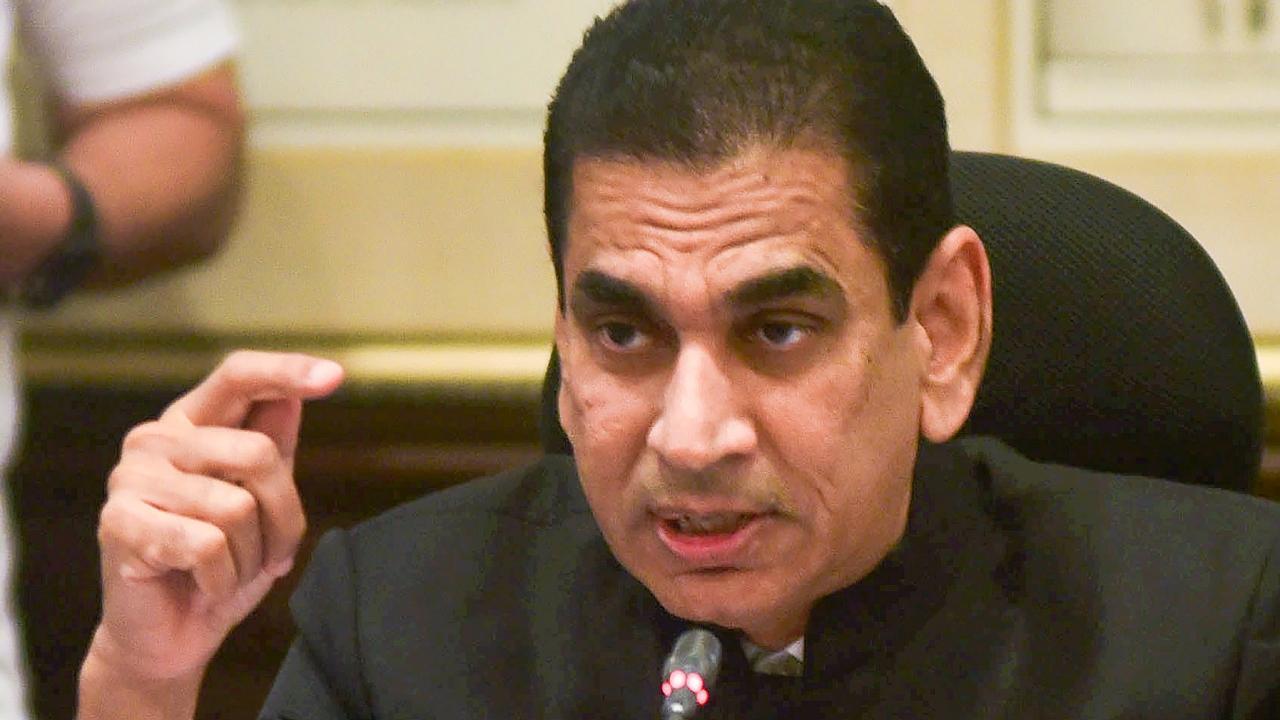 BMC Commissioner Iqbal Chahal addresses the media after presenting the BMC budget 2023-24 at BMC headquarters. Pic/PTI
The Brihanmumbai Municipal Corporation (BMC) has allocated 12 per cent of its total budget for the health sector for 2023-24. The civic body had in the year 2022-23, proposed Rs 6933 crore for health. Whereas this year, there has been a drop as the BMC allocated Rs 6309 crore for health.
According to the BMC officials, In the last two years, the major focus was on Covid-19, there was a need for an increase in the budget allocation for this sector. This year, the civic body will focus on non-communicable diseases by conducting screening across Mumbai. In the overall budget of Rs Rs 52,619 crore, the health sector has been allocated Rs 6,309.38 crore. 
The BMC Budget 2023-24 was presented by Municipal Commissioner, IS Chahal on Saturday.
He said,  "As per the recently done survey by the BMC, hypertension was found in 34 per cent of individuals and diabetes was found in 18 per cent of individuals above 15 years of age. Patients with hypertension and diabetes are not only at high risk of premature deaths but also can develop complications like cardiovascular disease, stroke, kidney ailments and eye sight problems. Hence, it is important to control hypertension and diabetes to save lives."
Also Read: BMC Budget 2023: Civic body presents Rs 52,619 crore budget
Chahal added, "In order to address the rising threat of hypertension, diabetes and other non-communicable diseases (NCD), the BMC proposes to undertake a programme of comprehensive care for Mumbaikars- 'Arogyam Kutumbam' by adopting strategies like community based early screening, increasing awareness, promoting healthy and monitoring systems."
In the newly drafted health budget, the BMC focuses on NCDs. In the first phase, 66 lakh people of Mumbai (above 30 years of age group) will be screened under this initiative from April 1, 2023, while in the second phase, 15 to 30 years of age group will be screened under the initiative.  
Other highlights in the health sector include -
- Redevelopment of peripheral hospitals in Mulund and Borivli shall be completed by Oct 2023.
- Disease surveillance activities are being modernized and computerised. A metropolitan surveillance unit will be established at Kasturba hospital in coordination with the state and central government.
- As per the BMC, CT scan and MRI facilities through PPP will be operational in Dharavi health urban center and Sion hospital. Do you think Budget 2023 will meet aspirations of common man?