As state govt releases data, experts point out that oral cancer affects men most and cervical, breast cancers women; press for awareness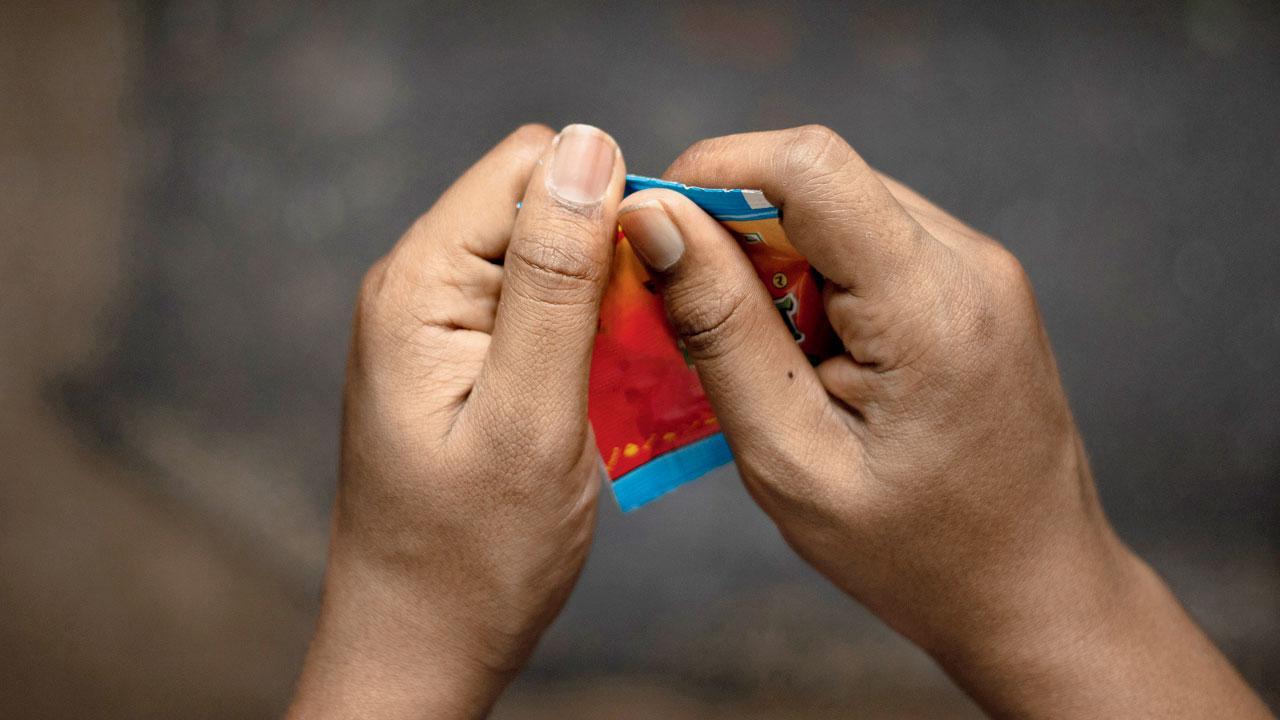 Oral cancer is prevalent among men, owing to the abuse of chewing tobacco, said medical experts. Representation pic
On an average, cancer claimed 25 lives every day over the past three years in Maharashtra, according to the government data. Medical experts have recommended increased awareness for early detection and timely treatment. Officials pointed out that while oral cancer is prevalent among men, cervical and breast cancers are the most common among women in the state.
According to the data shared by the Maharashtra Public Health Department, 27,294 people died from different kinds of cancer over the past three years, including 9,688 in 2020-21. There was a significant drop, at 8,732, the following year (2021-22), when India witnessed the deadly second wave of COVID-19. In 2022-23, the state witnessed a rise in cancer deaths by 142 to 8,874.
ADVERTISEMENT
Awareness is key
Requesting anonymity, a health official said, "Around 60 per cent to 70 per cent of cancer patients are suffering from oral, cervical and breast cancers. Oral cancer is more common among men than women. The cause of oral cancer is consumption of tobacco and patients are found both in urban and rural areas. Among women, cervical and breast cancers are more prevalent. Cervical cancer is found more in rural areas due to unhygienic conditions.
"The major reason behind mortality is the late detection of the diseases. By the time patients seek treatment, the disease has progressed too much. Hence there is a need for constant screening for early detection and treatment, which will help cure the disease if it's curable or increase the life expectancy of the patient," the official added Dr Pankaj Chaturvedi, head surgeon (Neck Cancer) and deputy director (Centre for Cancer Epidemiology) at Tata Memorial Centre, told mid-day, "Most of the cancer cases reported to us are in advanced stage, which means patients have very little chance of long survival. The government really needs to focus on early detection of cancer. The preventive medicine department in tertiary care hospitals and medical colleges can play a vital role in prevention and awareness. There is a need for a preventive medicine department—Oncology. The government should create awareness about common diseases like oral and cervical cancers, which have a high prevalence and are more seen in people from poor and lower middle class backgrounds. Doctors must be given training so that they can identify the signs and symptoms of cancer early on. Early diagnosis will lead to timely treatment and the mortality will go down."
He, however, pointed out, "Although the government has banned the gutka and pan masala (chewing tobacco), yet these banned products are sold openly. Celebrities are doing promotions [through ads] and that should be stopped, or else people won't stop consuming it. The government must take strict action against the sellers, too. Also, alcohol consumption is also on the rise, and it is one of the reasons behind cancer. If the government does not take action, these numbers will go up in the future."
70%
Proportion of oral, cervical, breast cancers in state
"Exciting news! Mid-day is now on WhatsApp Channels

Subscribe today by clicking the link and stay updated with the latest news!"
Click here! Do you practice ecotourism?