As the police initiate a thorough investigation into the ring of thugs, Deputy Chief Minister Devendra Fadnavis asks health department to join in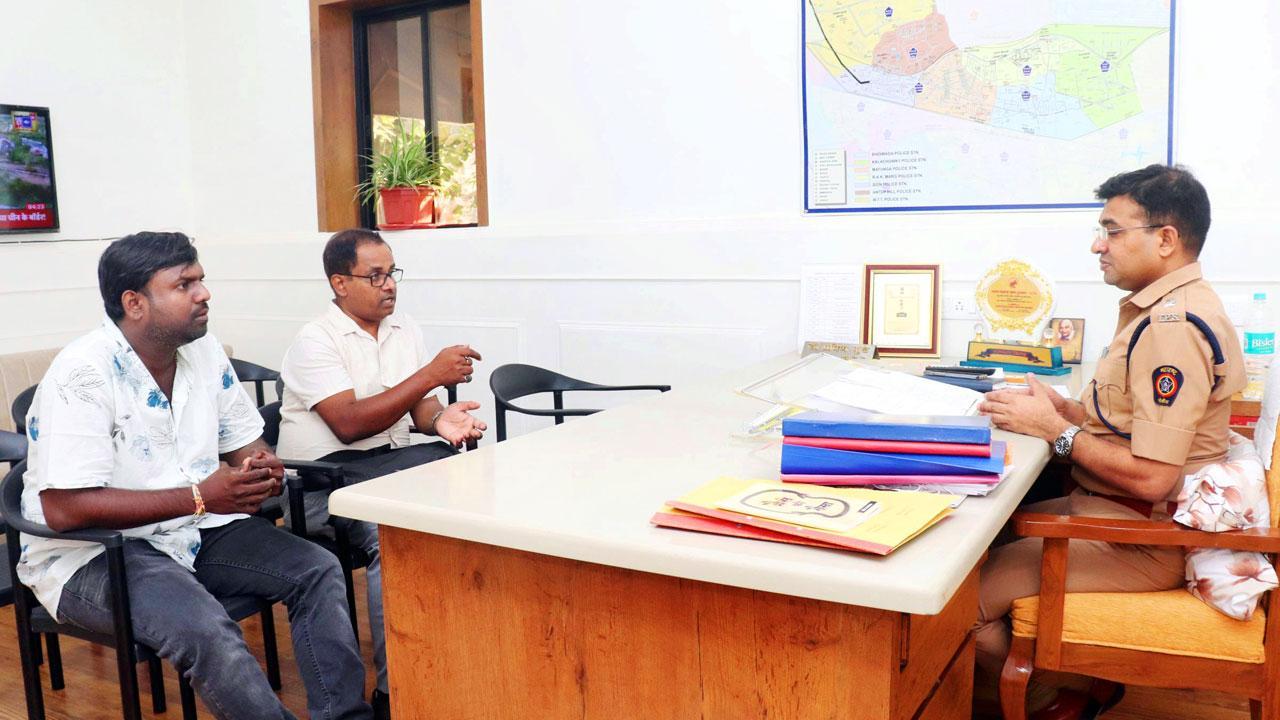 mid-day reporters Shirish Vaktania and Diwakar Sharma with DCP (Zone 4) Dr Pravin Mundhe. Pic/Rajesh Gupta
Mid-day's two back-to-back reports on crooks duping desperate people of lakhs by offering ayurvedic cures for cancer and other diseases has caught the attention of Deputy Chief Minister Devendra Fadnavis. He has ordered the police to conduct a thorough probe into the racket.
 
On Monday, the Mumbai police took note of mid-day's expose and deputed a team to investigate. On Tuesday, Fadnavis said, "I will ask the health department to look into the issue and take strict action." Deputy Commissioner of Police (Zone 4) Dr Pravin Mundhe also met mid-day reporters Diwakar Sharma and Shirish Vaktania on Tuesday to understand how the gang of thugs operate. He also sought evidence the reporters have gathered so far.
Dr Mundhe has appointed Sub Inspector Amit Kadam of Bhoiwada police station to enquire into the matter and take legal action, if required, against the thugs. The officer has also urged citizens to beware of such crooks and requested the victims to lodge complaints.
ADVERTISEMENT
A flood of complaints
Many more victims have contacted mid-day after reading the news pieces about the gang led by Krishna Patil.  They dupe desperate relatives of patients suffering from cancer or other untreatable diseases by offering a permanent cure in the form of an ayurvedic concoction. mid-day has found that they operate in Mumbai's top cancer hospitals, malls and other places. mid-day's expose saved some from falling into Patil and his agents' trap.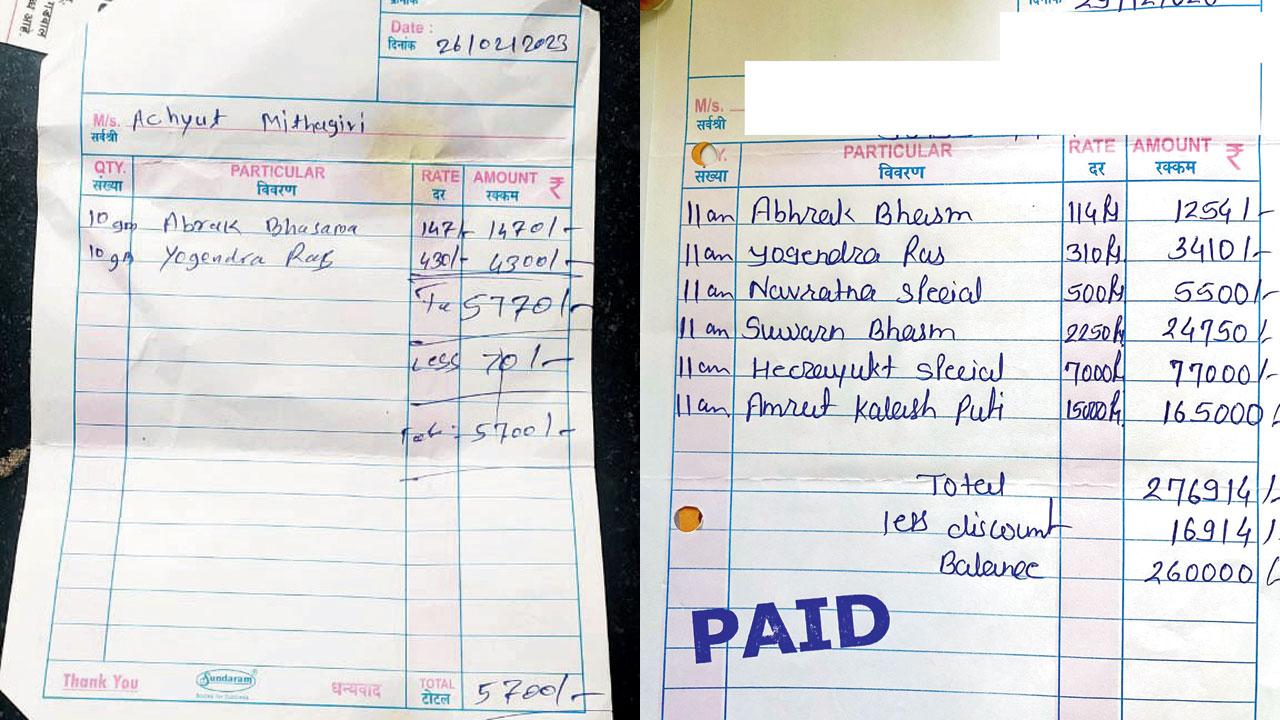 The bill presented to Achyut Mithagiri at an ayurvedic shop in Ghatkopar (right) The bill given to Rajan Parekh for treatment of his child's infantile eczema
Achyut Mithagri, whose 7-year-old son is suffering from autism, regularly goes to a hospital in Mumbai Central for his treatment. Last week, Patil had approached Mithagri outside the hospital and offered the ayurvedic treatment, which he claimed had cured his brother's son. "I am grateful to mid-day for this eye-opening story. This is the same Krishna Patil who met me outside Mumbai Central-based hospital. He claimed a Rajasthani shepherd had helped him by giving ayurvedic medicines for his brother's son, who was also autistic," Mithagri told mid-day.
Also read: Mumbai Crime: 'I spent Rs 1 lakh on cancer quack's bhasmas'
"When I heard this, I was so happy thinking my child will also recover. I told my wife about it and we decided to take this medicine. Meanwhile, Krishna gave me the number of another person, named Pankaj who told me that he works at Mantralaya and that his son recovered with this medicine12 years ago. Last Sunday, we visited an ayurvedic store in Ghatkopar on February 26. The store owner started adding some medicines in the concoction I had made as per Pankaj's instructions. The owner told me that it would cost Rs 2.45 lakh.
Also Read: Gang of quacks runs amok in Mumbai cancer hospitals
"I was shocked and told them that I will pay Rs 5,700, which was there in my wallet, and take the medicine after paying the rest of the amount. And on Monday, I read the mid-day article sent by one of my friends. I saw Krishna Patil's photo. I did not visit that store again. Thanks, mid-day, for exposing these cheaters," Mithagri said.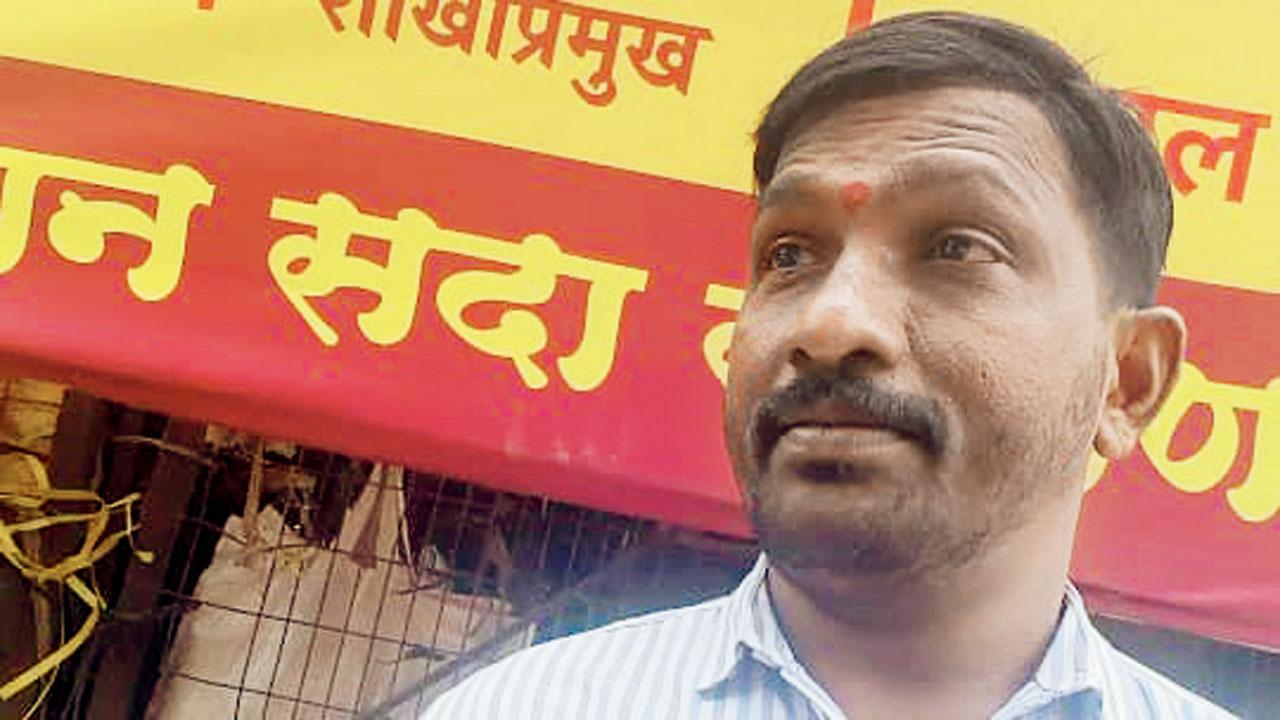 Krishna Patil, the ringleader of the crooks running the 'ayurvedic cure' racket
Duped 3 years ago
The gang had duped a restaurant manager, who lives in Bhayandar, around three years ago when he met a young woman in Bandra. "While I was in Dubai, I got a white patch on my forehead. When I was heading to work in Bandra, a young woman asked me if I have ever undergone treatment for vitiligo. She told me that her sister suffered the same disorder, but was cured after her father gave her an ayurvedic treatment. She took my number and later, her father contacted me," he told mid-day.
"I believe Krishna Patil posed as the father. He came to my house, prepared the same mix as you mentioned in your article and took me to Dadar West, where he convinced me to buy bhasma at an ayurvedic shop. I paid Rs 17,000," he added.
He lost Rs 1.3 lakh
Mahesh Kamble, whose wife was diagnosed with lung cancer about 8 months back, said Patil approached him while he was parking his vehicle outside a hospital in Mahim last year.
"I was cheated by the same guy, Krishna Patil, in December. He told me how an ayurvedic medicine had cured his sister of lung cancer 12 years back. He said that a Rajasthani man accompanied by shepherds had told them about the medicine, and asked me to help another patient when my wife recovers. Patil also claimed that he worked at Mantralaya.
"Patil gave me a number, claiming it was his brother's, Raju, who guided me through the process of making the concoction. He then took me to a Dadar-based ayurvedic store when some medicines were added to it. He asked to apply it on my wife's body every other day for 622 days. I paid Rs 1.3 lakh," Kamble said. However, he did not apply the concoction, as his wife was hospitalised. "I will lodge a complaint against Krishna. He played with my wife's health for money."
Active on highway, too
The gang has been targeting people at the food courts on the Mumbai-Pune Expressway, too. The crooks go there on weekends, when people visit the nearby places. Rajan Parekh, whose son was suffering from infantile eczema, lost Rs 2.60 lakh to these fraudsters.
"While travelling from Pune to Mumbai, we were approached by a middle-aged man at the new food court on the expressway. He claimed to know of a person who could completely cure this eczema with natural products. He gave us his number and asked us to contact him after a couple of days."
"I contacted the person, who diverted me to another person who claimed to be his brother. He asked me to come to Thane with 2 litres of coconut Oil and meet him on the highway. After preparing the oil mix, he took me to Omkar Ayurvedic, 201 Krupa Chembur, Near Malhar Cinema, Naupada, Thane West. There was a woman who added six bhasmas into the oil and charged me Rs 2.6 lakh. This person told me to apply this oil three times a day and assured me that eczema would be cured.
"This person remained in touch with me until the cheque was cleared and then disappeared. The medicine didn't have any positive result and I stopped using it after consulting with the doctor. When I saw the mid-day article on Monday, I realised that the same gang had cheated me. They should be arrested," Parekh said. Do you agree with the management`s decision of only letting devotees offer jal abhishek at Babulnath temple?