Cops have booked the accused following a complaint by an animal lover who was treating the already sick dog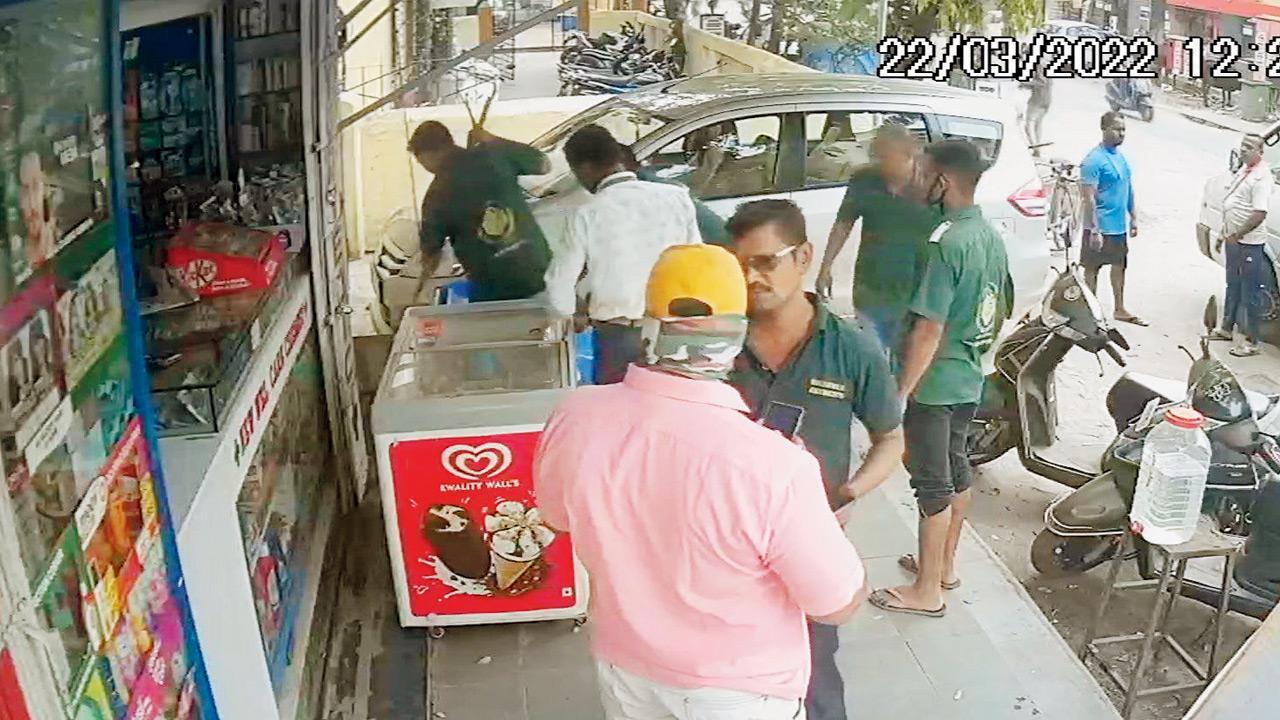 BMC workers first swept the dog into a garbage bin and then dumped the animal into the dumper truck. Pics/Hanif Patel
A civic supervisor in charge of collecting garbage from societies has been booked by Malikpur police for allegedly throwing an injured dog in the garbage van and then dumping it near a crematorium in Vasai East on March 22.
The case was filed based on a complaint by Bhavna Dinesh Jagadia, an auto driver and animal lover, and Shyam Kini and one unknown cleaner working with the municipal corporation's garbage collection department have been booked.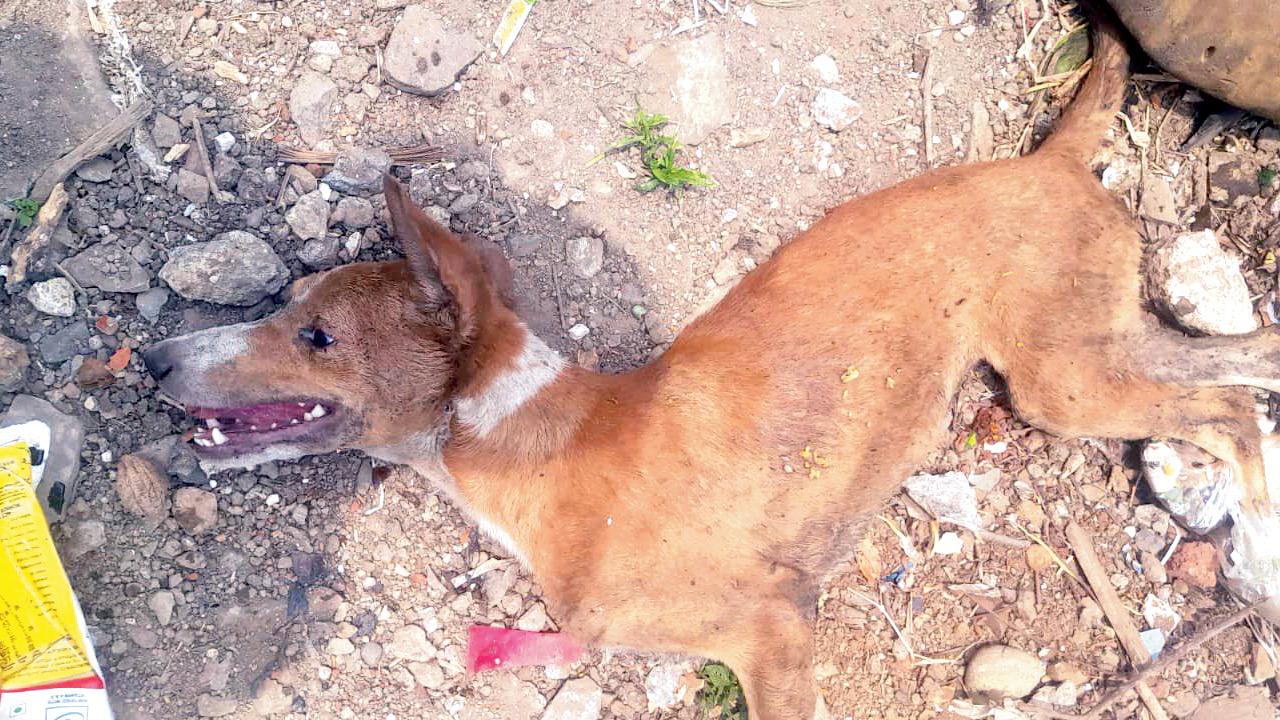 The dog after it was dumped near a crematorium
Jagadia said that she had recently found an injured dog that was in need of surgery. So she kept the dog near Diwanman, gave it basic treatment and started to gather funds for the surgery.
She told mid-day, "I feed the dogs and cats in the area every day. Few days ago, I found an injured dog on the road. The dog needed treatment so I raised funds. I managed to get the required amount on Tuesday,  and went to collect the dog, but he was missing."
As she could not trace the dog, Jagadia approached Manikpur police. Upon checking CCTV footage from the area, cops saw that Kini picked up the dog in the garbage van and took it away.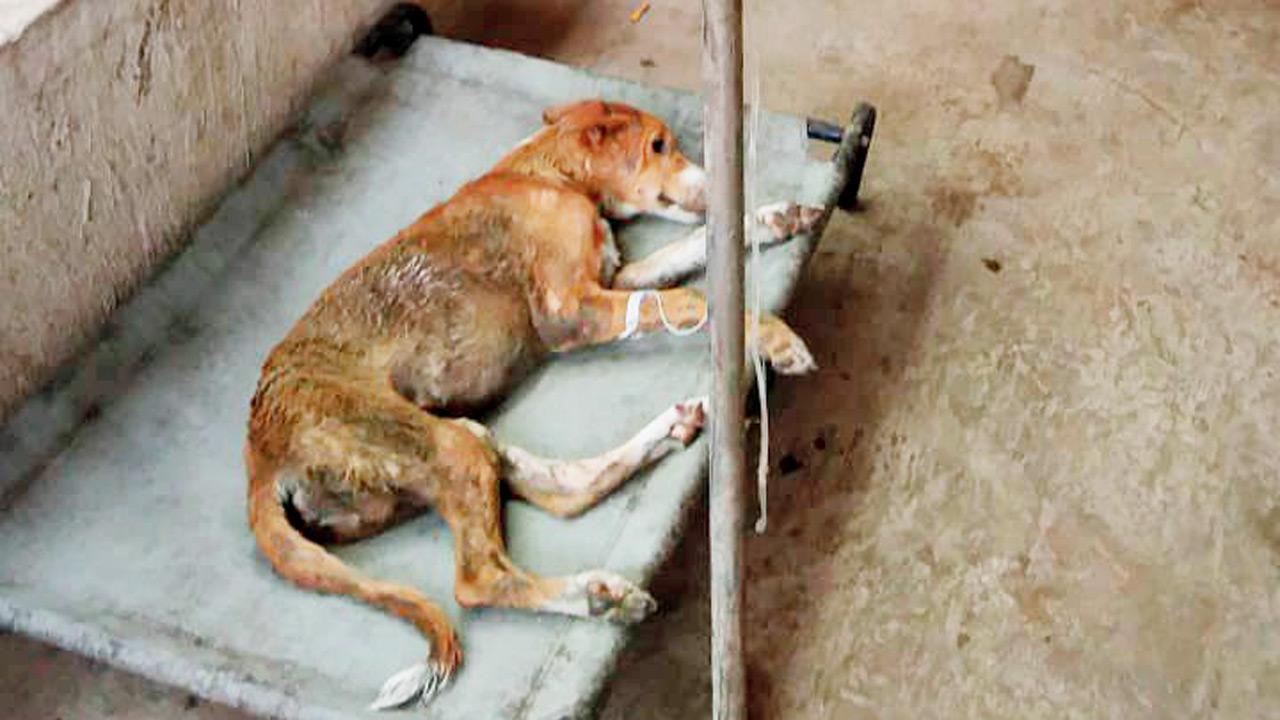 The dog after it was rescued
"I was shocked to see him take an alive dog in the garbage van," Jagadia said. "I traced the van and asked Kini where he dumped the dog. He directed me towards the Hindu crematorium. When I went there, I found the dog lying in the garbage in a terrible shape. I immediately rushed to the police station and filed a case," she added.
A police officer said, "We have registered a case of animal cruelty against the municipal corporation supervisor and one unknown person for allegedly relocating the dog, throwing an alive dog into the garbage van and dumping it near the crematorium. We are checking CCTV footage and will take action against the officer."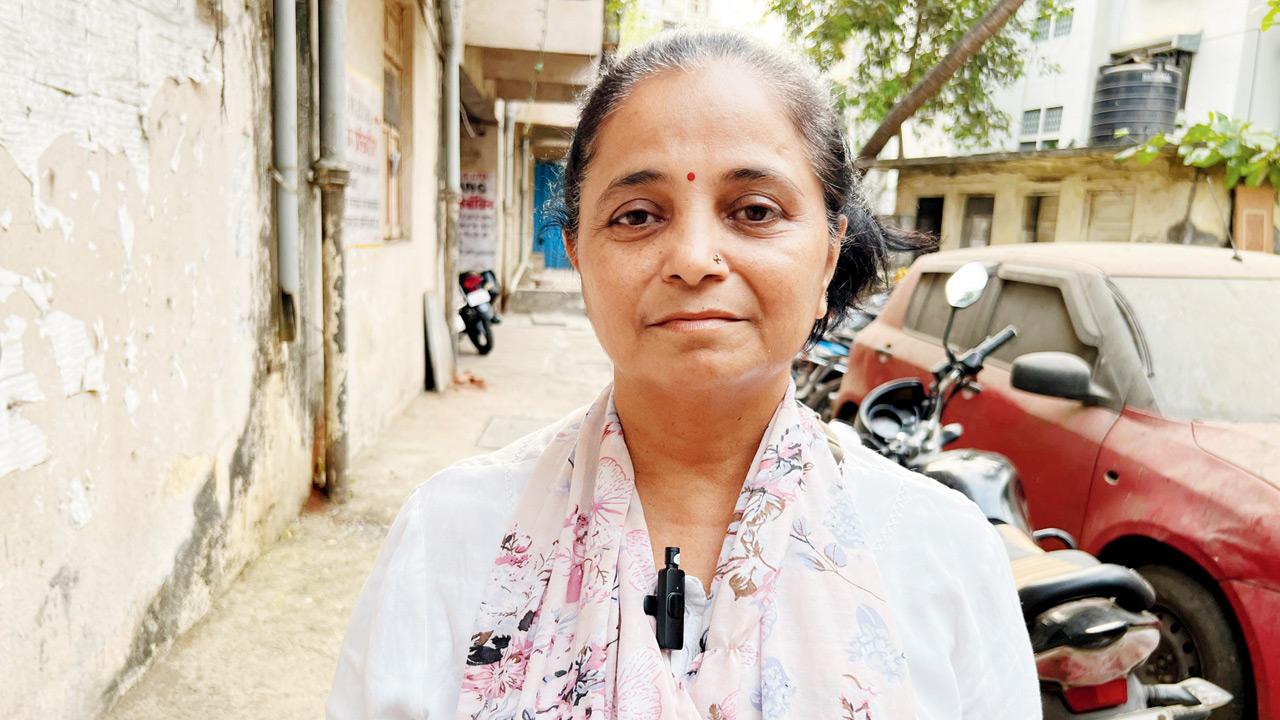 Bhavna Jagadia who saved the dog
Jagadia said, "Such behaviour is not tolerable. Street dogs have a life too. They don't harm us, and neither should we. I have admitted the dog to a Murbad-based hospital where he is undergoing treatment."