The question was raised by NCP leaders Chhagan Bhujbal, Dhananjay Munde and BJP leader Ashish Shelar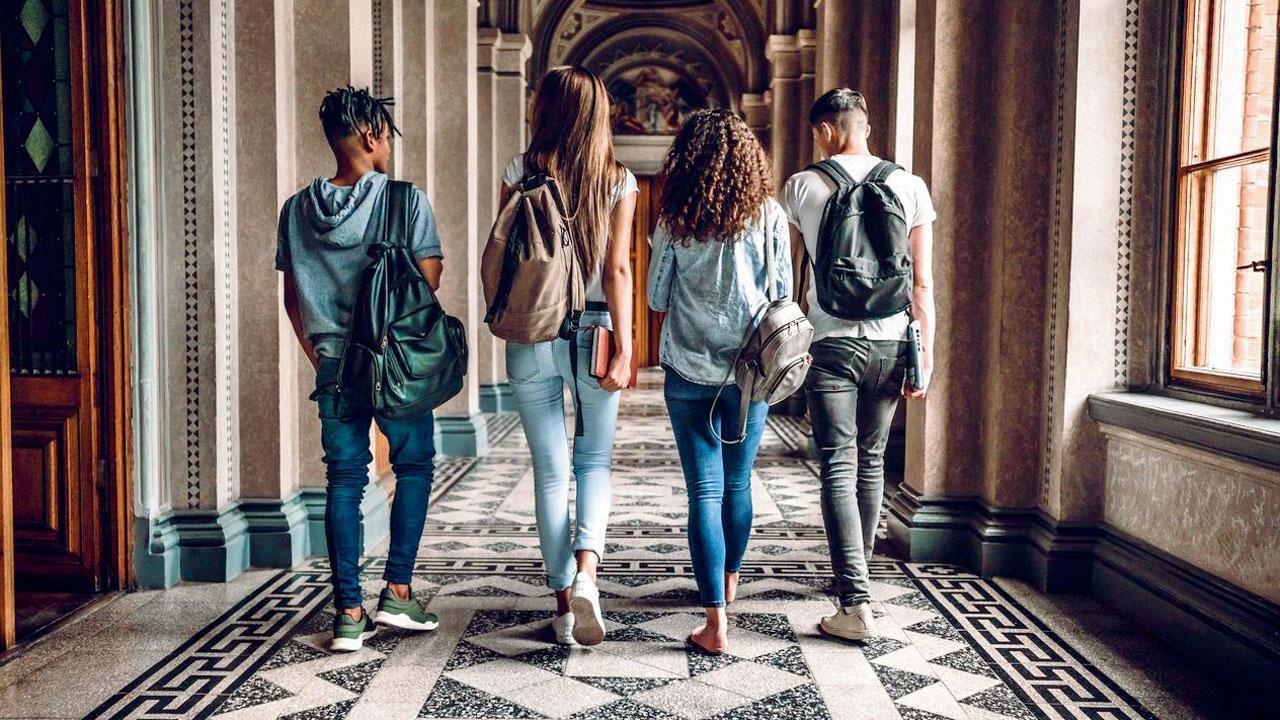 Representation pic
The Ministry of Higher and Technical Education on Thursday revealed that a three-member committee from the Mumbai University has been formed to investigate the beating up of students of K J Somaiya College of Science and Commerce, Vidyavihar allegedly by their professor in December 2022.
"While the professor was suspended in January this year, the committee will submit a detailed report of the incident, and appropriate action will be taken accordingly," said Chandrakant Patil,  minister of higher and technical education. Patil spoke about the committee during the question hour in the ongoing assembly session. The question was raised by NCP leaders Chhagan Bhujbal, Dhananjay Munde and BJP leader Ashish Shelar.
ADVERTISEMENT
Around 14 students were allegedly asked to strip to their underwear by the professor, before allegedly being kicked and assaulted with shoes. The incident took place at a National Service Scheme (NSS) camp in Dahanu. The students were also allegedly forced to stand partially clothed in the cold for two hours. Despite complaining to the principal, no action has been taken against the professor besides suspension, said the students.
Also read: Mumbai Crime: Woman robs own house of cash and jewellery to run away with ex
According to students, on December 29, around 13 of them gathered in a room to sleep. At about 11:30 pm, the professor came and turned off the lights and asked them to sleep. The students went to bed but started chatting with each other in low voices because they couldn't sleep.
A senior student from the next room joined them, they listened to songs on their mobiles and chatted before going to sleep. After a while, the professor returned and started knocking and banging on the door. When they opened the door, the students were allegedly beaten up and even kicked. In January, the professor was suspended and the college administration issued a show cause notice to him. Do you agree with the management`s decision of only letting devotees offer jal abhishek at Babulnath temple?