The 24-year-old man wanted to end his life after an altercation with his wife but was rescued within 12 minutes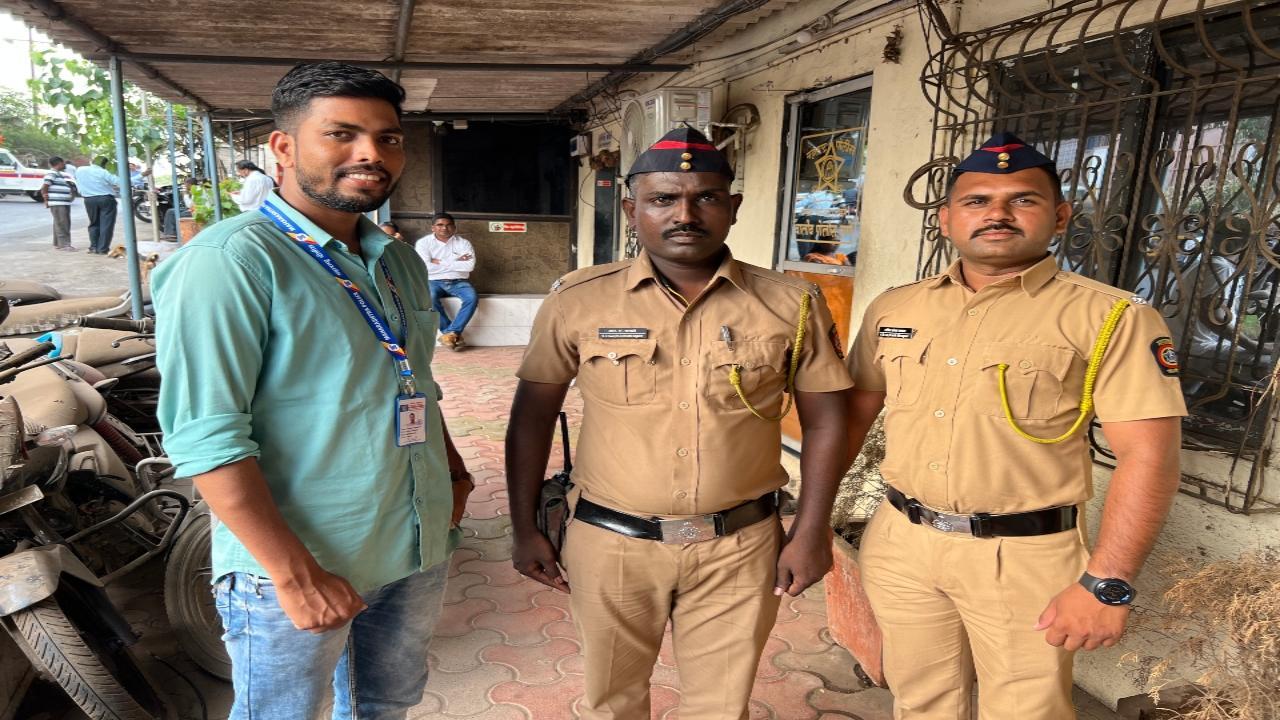 Police officials used presence of mind to rescue the man. Pics/Hanif Patel
A quick response from men in uniform saved the life of a 24-year-old man who scaled a mountain in Vasai to jump into a 600-meter deep gorge to end his life after an altercation with his wife. The interfaith couple got married three months ago but the husband started picking up fights as his wife's phone was always busy. The cops rescued the man within 12 minutes.
On May 17, the couple had a heated argument near their workplace in Vasai East and the husband scaled a mountain and told his wife that he is going to jump off the high cliff. The woman got alarmed and dialed the emergency number to seek help. The Mira Bhayandar Vasai Virar (MBVV) Police Control Room relayed an alert message to police officials who were nearby.
A beat marshal Rajendra Kakade, attached to Valiv police station, was patrolling in the area on a motorcycle with his colleague Jaywant Khandvi as a pillion. The duo read the alert message. "It was 3:20 pm. We were 4.5 km away from the current location of the couple. I called the woman and asked him not to follow but to keep a watch on his location, as the man had been threatening her that if she continues to follow, he will kill himself now," said Constable Kakade.
"After covering 4.5 km, we had to scale up 200 steps to reach the couple…so it took us additional time but still we rescued him within 12 minutes of receiving an alert message," added Kakade.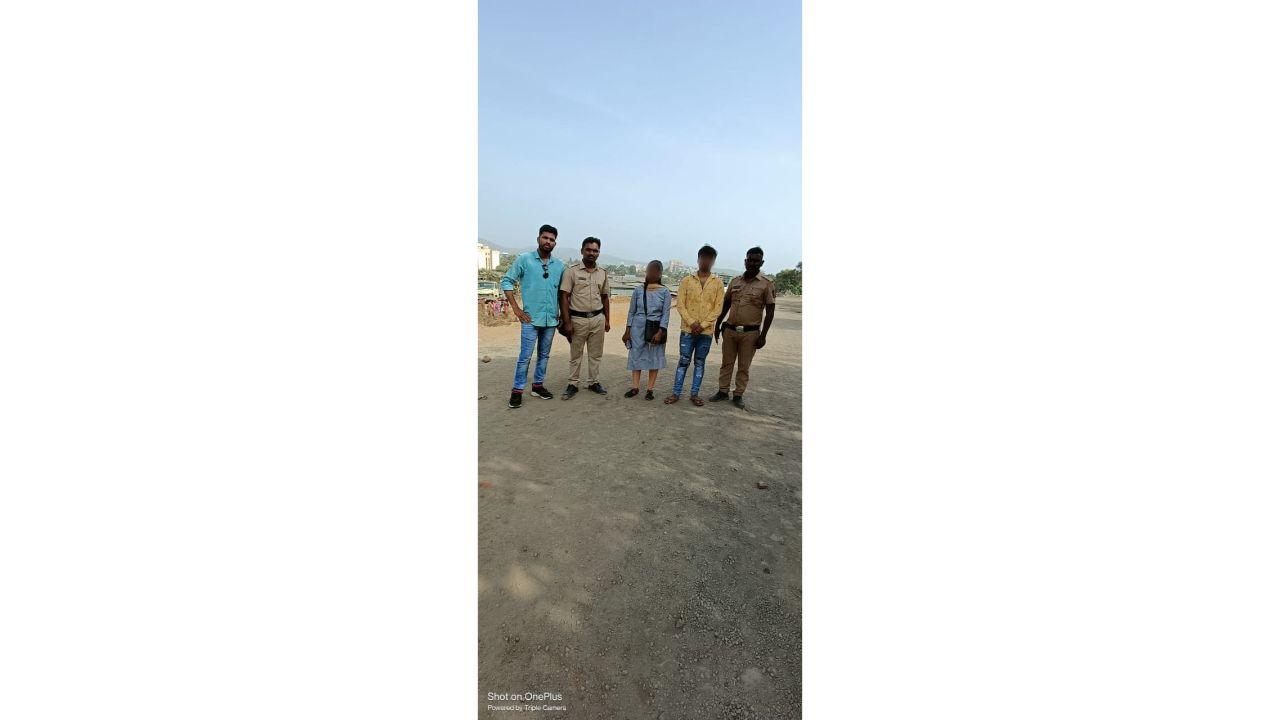 Cops along with the husband and wife (faces blurred)
By that time one team - comprising Mahesh Shedge and Sachin Khatal, attached to Pelhar police station, had also rushed to the location to rescue the man in distress. All the four police officials reached the foot of the mountain and they had to scale 200 steps to reach the high cliff. Though three men were in uniform and one of them Khandvi was in his plain clothes.
The cops, using their presence of mind, decided to send Khadvi near the man who was seated on a high cliff. "He was looking into the 600-metre deep gorge. So, we decided to send our colleague who was in his plain clothes, otherwise seeing police in uniform, he would have been in a panic and taken extreme steps," Kakade told mid-day.
Khandvi, pretending to be talking over the phone, inched closer to the man and rescued him. He was convinced not to end his life, 'and he agreed to us,' the police added. "He told us that he was confused and disturbed but has now promised that he will not take any extreme step," said Kakade.
Talking to mid-day, the woman said, "I am thankful to the police for rescuing my husband who wanted to take his life. I would have been all alone as we got married against the wish of our parents."