Govt to offer extra incentives to attract bidders for project, which now includes railway land too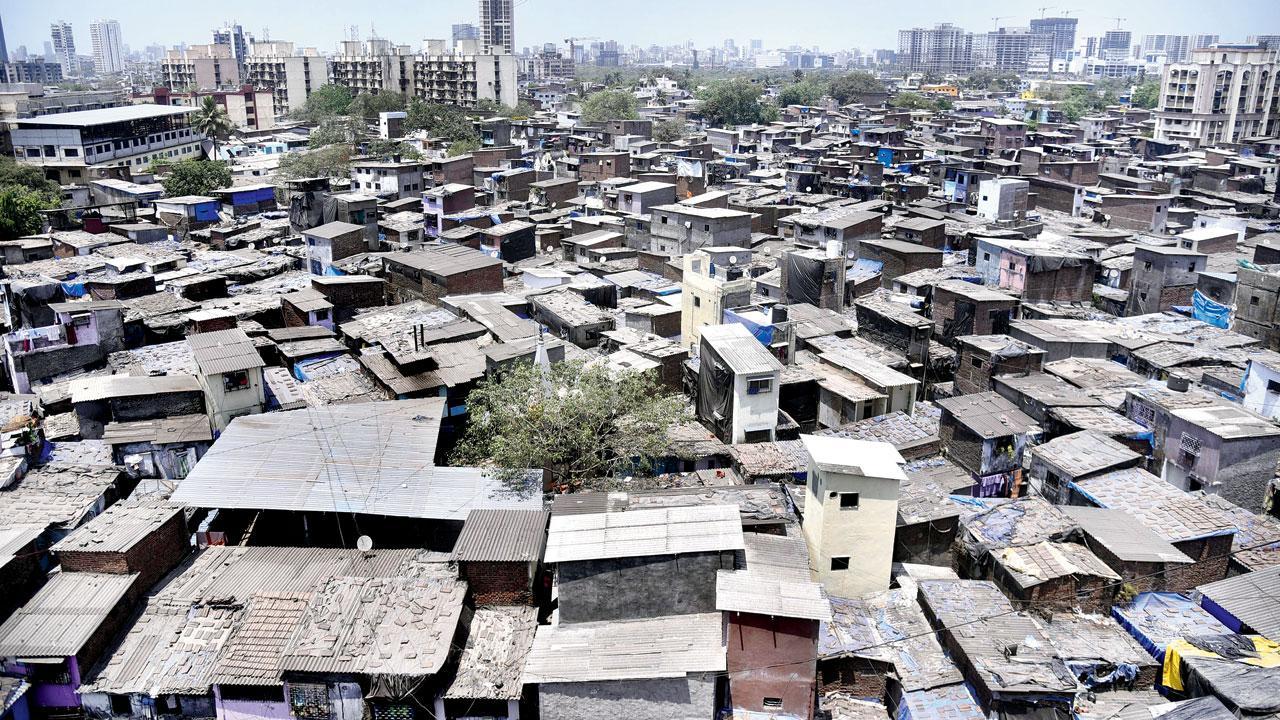 Dharavi in April 2020. Pic/Pradeep Dhivar
Attempting to resurrect the much-delayed Dharavi integrated redevelopment project, the BJP-Shinde Sena cabinet has decided to float new work tenders and give the project extra incentives in view of the slowdown in the real estate industry.
The sprawling slum colony will be redeveloped through a special purpose vehicle. Railway land of 45 acres has been included in the project. The terms and conditions placed by the Railway Land Development Corporation have also been considered. This land parcel had become a bone of contention between the state and the Centre when Uddhav Thackeray was the chief minister. Thackeray's government had scrapped the tenders floated during the tenure of Devendra Fadnavis as the CM. One of the bidders had moved the international court of arbitration against the scrapping.
The Chief Minister's Office said, "The terms and conditions of tender will be revised in view of the situation that has arisen because of the pandemic and the economic slowdown." Fadnavis, who is currently the deputy CM and in charge of the housing department, has been in talks with the railways for handing over the land.  
Also read: Maharashtra government to invite fresh bids for Dharavi redevelopment project
Restructuring state assets
In another decision, the cabinet approved to establish a specialised financial institution—the state asset restructuring company. It is based on the one currently working at the national level. The company will secure government land, equity, debt and loan guarantees.
The state government gives different institutions its land and provides equity and financial grant and loan guarantees. When such institutions report sick, the state assets are at great risk. The government does not have much scope to restructure non-performing assets and ultimately public money is spent for no returns. However, if the asset restructuring company is in place, the sick ones can be recovered. The state company to be headed by the finance secretary will have a capital of Rs 111 crore.
Mangeshkar school to take off
Lata Deenanath Mangeshkar International Music School will begin its certification courses from September 28. For now, it will operate from PL Deshpande Academy till Kalina's university library building is prepared as its permanent establishment. The initial intake will be 150 students for the one-year courses offered in Hindustani classical, Indian flute, tabla, sitar, harmonium/keyboard and sound engineering.
45
Area in acres of railway land included in the project