According to the police, the CCTV footage in the company premises shows a dog carrying the skull. Rabale MIDC cops have launched an investigation to locate the skeleton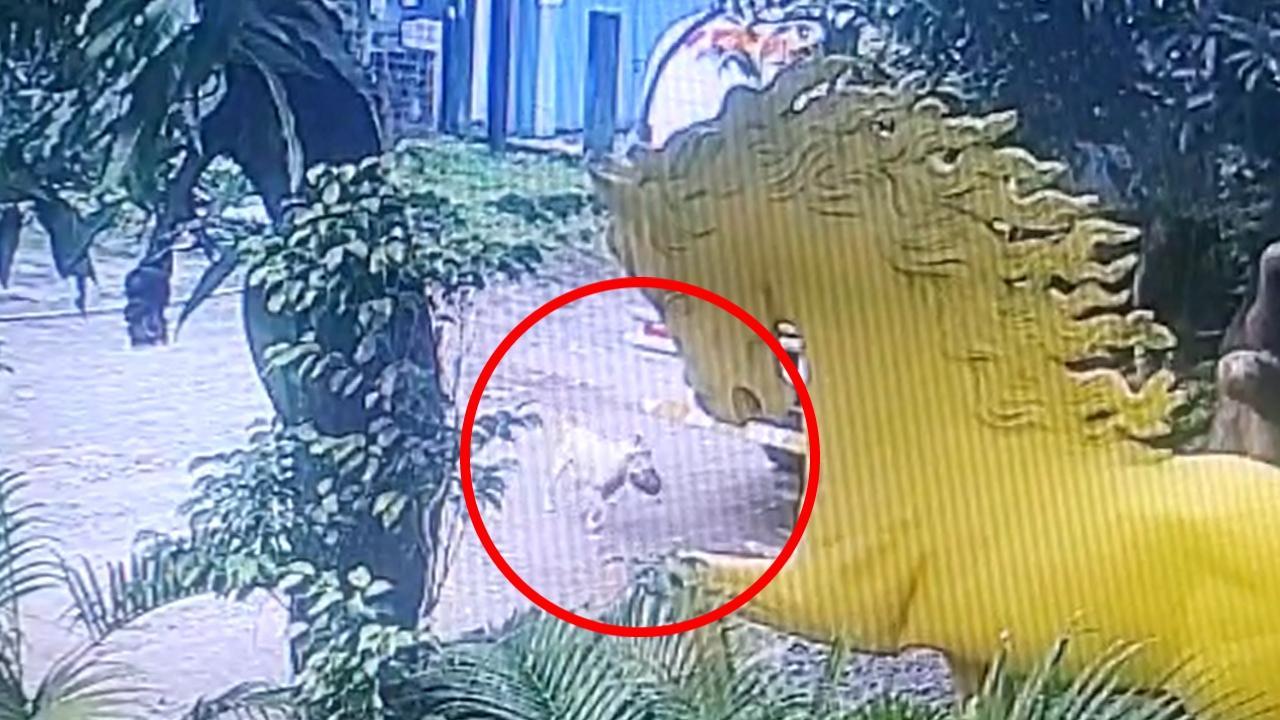 CCTV footage screengrab
A human skull was found near a company premises in Mahape area of Rabale MIDC on Tuesday. 
According to the police, the CCTV footage in the company premises shows a dog carrying the skull. Rabale MIDC cops have launched an investigation to locate the skeleton.
According to a police official from Rabale MIDC, "the skull is completely burnt, so we do not know who this person is. However, it is suspected that a dog may have brought the skeleton from a nearby crematorium or burial ground. 
Also read: Body of missing official recovered four days after boat mishap
Sudhir Patil, Senior police inspector of Rabale MIDC police said, "after finding the head, we checked the CCTV footage of the company premises and found a dog has brought it three days ago. Now we have to find out whether a body has been dumped anywhere or dog brought it from the crematorium". 
The cops have sent the skull for forensic analysis. More details are awaited