After being stuck in the finance department for over a month, proposal gets green light with BMC calling for tenders for project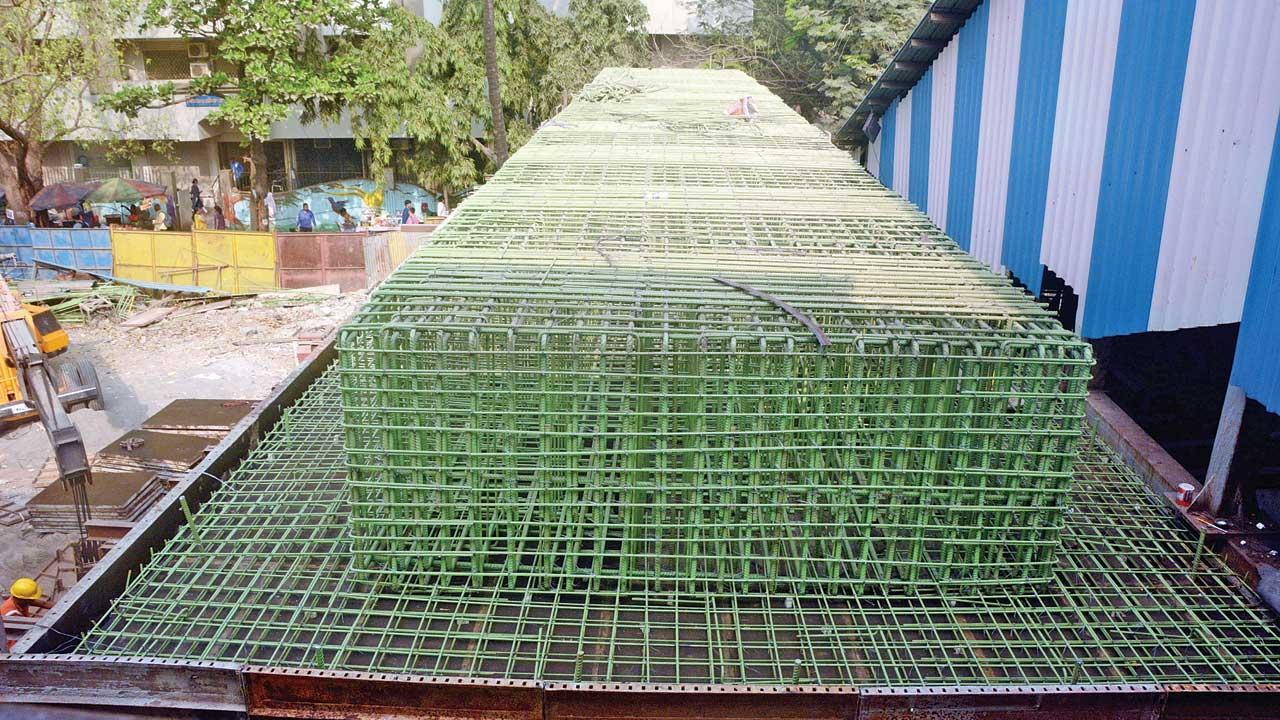 The bridge will connect Vidyavihar east and west. Pic/Satej Shinde
The Brihanmumbai Municipal Corporation (BMC) has invited tenders for the expansion of the Vidyavihar rail overbridge and an approach road to it. The estimated cost of the entire work is Rs 178.93 crore, of which the extension and approach road will cost Rs 70.93 crore.
The proposal for extension was pending with BMC's finance department. It approved a proposal for inviting tenders on December 12. After civic chief I S Chahal's nod, the bridges department invited tenders on Tuesday. According to the tenders, the extension work will take 18 months. As per the BMC schedule, work on the bridge had to be completed by the end of 2022. But now the work will be completed in mid 2024.
ADVERTISEMENT

It will take 18 months for the extension to be ready. Pic/Satej Shinde
Explaining the delay, an official of the bridges department said, "There are changes in bridge design and also we included an extension of the bridge for better connectivity. We will decide on a contractor for this work by the first week of next month after launching the second girder over the railway track." "The bridge will connect Vidyavihar East and West. It will be beneficial to motorists traveling to Kurla West also, as the bridge will be parallel to the Chembur-Santacruz Link Road," an official said.
Also Read: Thane station leads from the front, again
The BMC had come up with a plan to construct the bridge in 2016. The actual cost of the project for a 400-metre bridge including a 99-m girder was Rs 99.98 crore. It rose to Rs 108 crore after the railways made some changes in the design. Now, the BMC has decided to increase the length of the bridge to 613 m and girders to 120 m, which led to the cost rising to Rs 178.93 crore after addition of Rs 70.93 crore. The project was commissioned in March 2018. Deputy Municipal Commissioner Ulhas Mahale was unreachable for comment.
2018
Year the bridge work was commissioned Do you think intranasal Covid-19 vaccine should be provided free of cost at government healthcare facilities?