mid-day had highlighted residents' concerns about speeding motorists posing threat to life and limb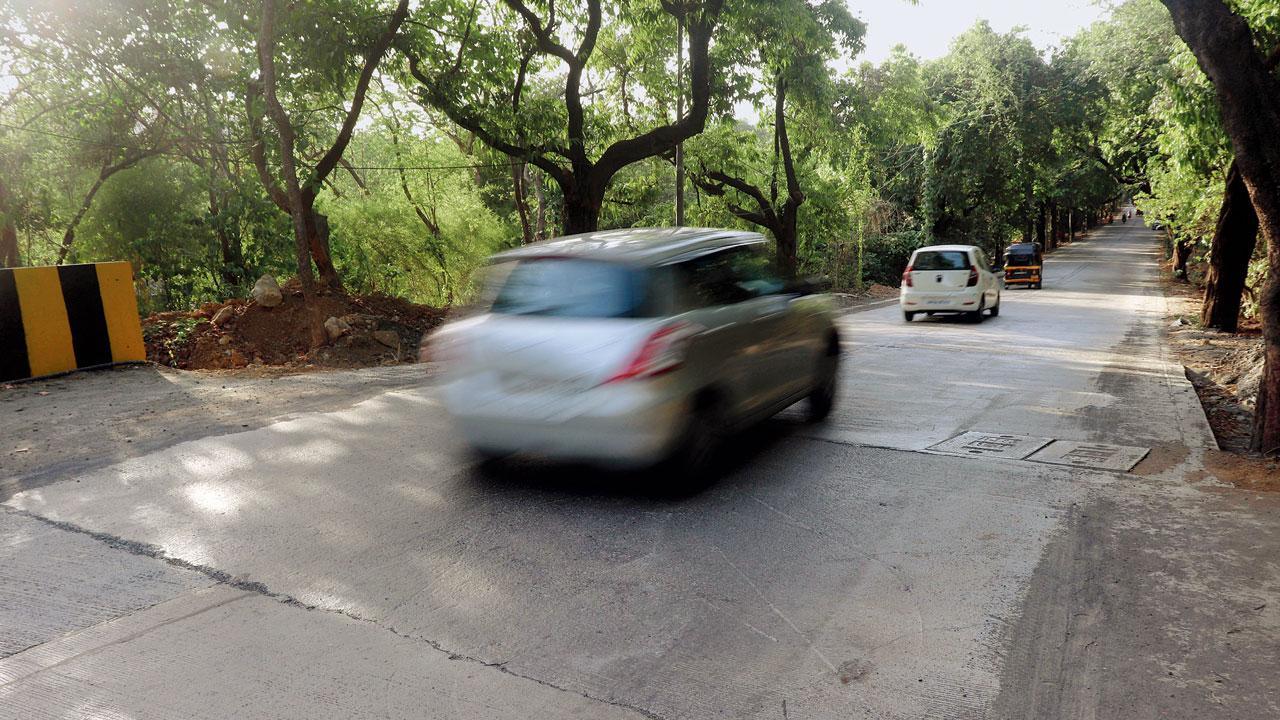 A motorist is seen speeding on the newly concretised stretch at Aarey Milk Colony on June 1. Pic/Anurag Ahire
The forest department has taken note of excessive speeding on the concretised section of the Aarey Milk Colony main road, which was highlighted by mid-day on June 2, and will ask the Brihanmumbai Municipal Corporation (BMC) to have speed-breakers installed on this stretch as soon as possible.
Dr V Clement Ben, additional principal chief conservator of forests (APCCF), has also brought the matter to the attention of G Mallikarjun, conservator of forests and Sanjay Gandhi National Park (SGNP) director, whose jurisdiction includes the 812 acres of forest in the colony.
ADVERTISEMENT
Mallikarjun told mid-day, "We will be writing to BMC asking them to install speed-breakers/rumblers/signs on the main cement concrete road at Aarey Milk Colony so motorists and two-wheeler drivers drive at a lower speed."
Aarey Milk Colony residents have demanded that speed-breakers and rumblers be installed at the earliest on a 2-km-long section of the main road that has been concretised, as motorists and two-wheeler riders tend to speed on the stretch after 10 pm, endangering their own lives and posing a threat to wildlife.
Concretisation work is being done at a cost of Rs 47 crore on an 8-km stretch and the project also entails the construction of 19 wildlife underpasses. Culverts on this road are also being designed in such a manner that wild animals, reptiles and other creatures can cross the road safely.
19
No of underpasses being built at colony Do you practice ecotourism?