A mirror made by school students, plays videos and music, and also informs you about weather updates and the news of the world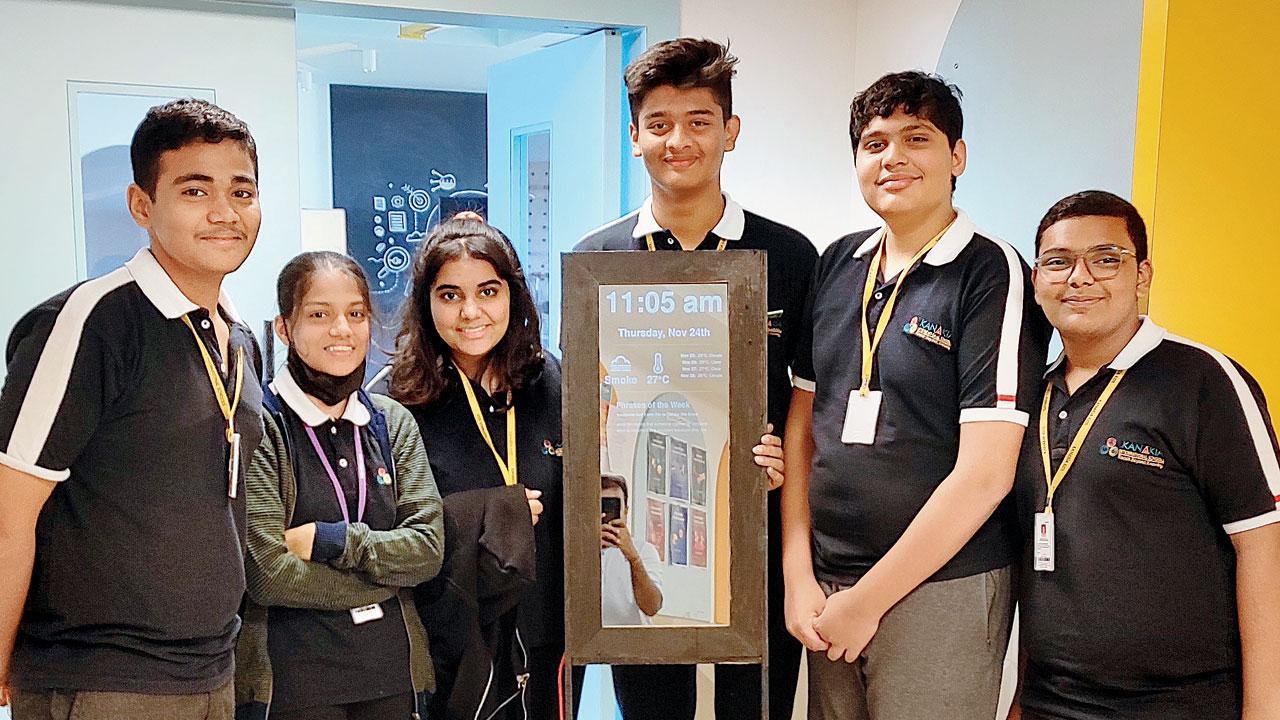 Kanakia International School students
A group of Grade X students from Kanakia International School (IB), Chembur have developed a smart mirror (a one-way mirror) through which one can also know weather updates, time, and temperature, watch videos, listen to the day's news headlines, play music and many more. The multi-tasking mirror that can be connected to a cell phone runs on voice command and is fondly called a "magic mirror" by the team.
The team comprising Tanmay Bhuta, Uchit Turakhia, Ravisha Dave, Tanay Acharya, Guru Jain and Shikha Shetty started the magic mirror project in July this year and completed it in November.
ADVERTISEMENT
Also read: Mumbai: Fire breaks out at Malad Tower; one injured
How does it work?
A one-way mirror is used here. It displays the user's face in front of it and information is displayed through the glass on a monitor behind the mirror. The information appears to be projected onto the mirror.
The user can
As per the school management, the school has provided the STREAM lab with tools and safety equipment so that students may come and make things, with the help and guidance from the mentors who show them the proper way to do it. The school has encouraged students to develop projects for the school and has given them the resources (money and space) to do so.
"Students applied their math skills to measure wood to the right size, understanding how big or small to size a project. Students' project management skills were put to test in the race to complete the project on time to submit." Rupin Chheda, Program Lead - STREAM and Design Thinking, Kanakia International School, IB. Do you like to travel on budget?