443 attend them in P-North ward daily, SoBo's D ward sees zero participation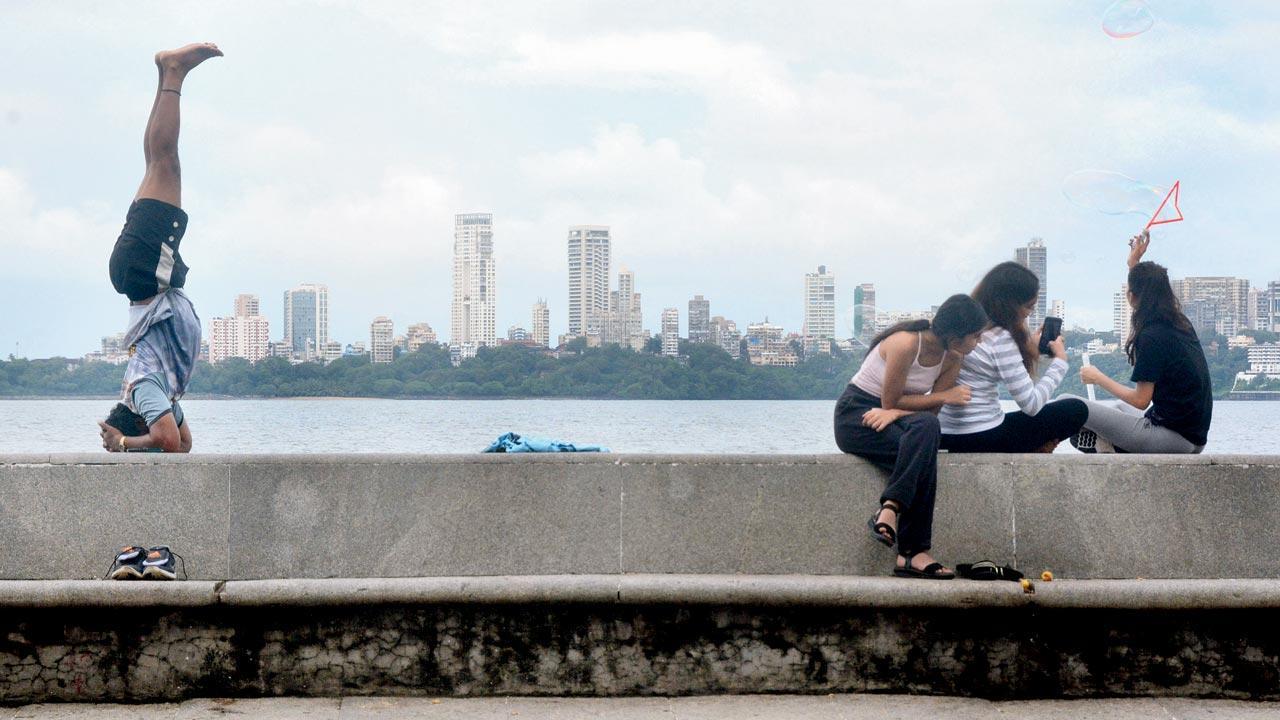 The centres were set up on the International Day of Yoga 2022. File pic
To ensure Mumbaikars are hale and hearty, the BMC set up Shiv Yoga Kendras last year. However, people don't seem to be interested in some areas, especially D  ward—which comprises Tardeo, Malabar Hill and Grant Road—where not even a single session has taken place for some time. The centres in P-North and K-East wards, though, have been seeing a good response.
 
The civic body, in its 2022-23 budget, announced the opening of Shiv Yoga Kendras along with Hinduhridaysamrat Balasaheb Thackeray health clinics. The former was set up on the International Day of Yoga, June 21.
According to the civic health department, there are 133 Shiv Yoga Kendras in 24 wards and 167 batches are conducted on a daily basis.
Also Read: Maharashtra: State sees major drop in HIV patients who ditch treatment midway
So far, only 30 people in total have attended a session since June in the D ward. On the condition of anonymity, a senior official from the ward said, "There has been a very poor response from locals. Initially, five centres were started here but not a single one is active at present. We need 25 people at least to begin a session. There are many reasons for the frosty response such as the monsoon and festivals. People who had already completed the 30-day course offered at the centres were coming back. Because of this, the centres had to be closed. We are going to encourage people and try to start sessions with new people in the 
coming days."
The public response to the initiative in the M-East ward, where Govandi is situated, has also been lukewarm. Only one session takes place each day which is attended by 28. Since June only 238 people have shown up. A senior officer of the ward said, "The response hasn't  been great as most areas here are slums."
P-North, where Malad is located, has 16 Yoga Kendras and 443 people attend them daily. Also, 11 yoga centres are active in the Andheri K-East ward. An official said, "We are continuously getting a good response from citizens. Soon we will be opening six more centres."
Executive Health Officer of the BMC health department Dr Mangala Gomare said, "So far, about 12,000 people have benefited from Shiv Yoga Kendras. In view of the response, more centres can be opened in the coming days. The BMC is providing all the facilities free of cost. The BMC is providing an instructor and space free of cost. If there is a space issue, we are also providing schools for yoga sessions free of cost."