Bhagat Singh Koshyari expresses desire to spend remainder of his life reading and writing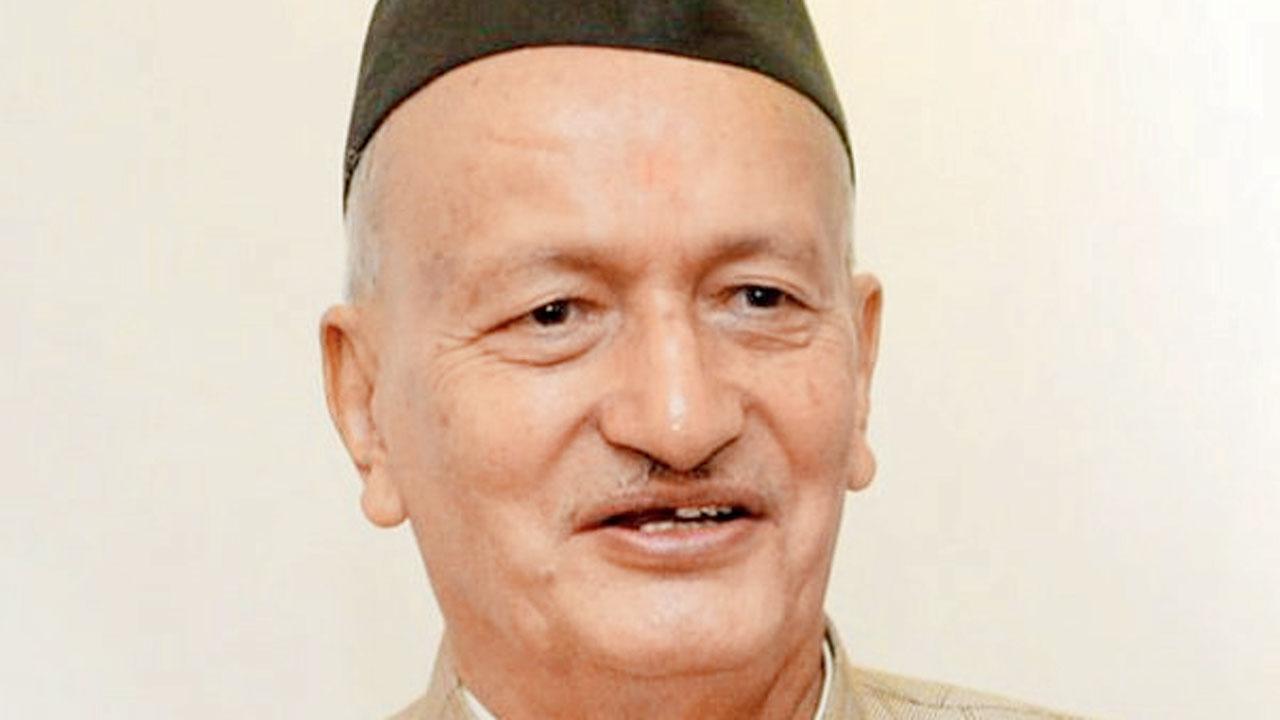 Bhagat Singh Koshyari, governor, Maharashtra
Governor Bhagat Singh Koshyari, who has been the Opposition's target over several issues when the MVA was in power and ousted, wants to step down from the office. He said on Monday that he has conveyed to Prime Minister Narendra Modi his desire to spend the rest of life reading, writing and pursuing other leisure activities.
Koshyari discussed his wish with the PM during the latter's recent visit to Mumbai, read a statement issued by Raj Bhavan. The statement came even as the people in the know of the matter said that Koshyari had made a similar demand, citing health reasons, several months ago, especially when the MVA was in power. After making a verbal request, Koshyari is reported to have sent a letter to PM Modi. 
The former chief minister of Uttarakhand and ex-Union minister, had assumed charge of the five-year term in Mumbai in August 2019 ahead of the Assembly polls. "It was an absolute honour and privilege for me to serve as the Rajya Sevak or Rajyapal of a great state like Maharashtra —the land of saints, social reformers and valiant fighters," said Koshyari.
Also Read: Mumbai: BJP is eyeing BMC's fixed deposits, says Uddhav Thackeray
"I can never forget the love and affection I have received from the people of Maharashtra during the past little more than three years.  During the recent visit of the Prime Minister to Mumbai, I have conveyed to him my desire to be discharged of all political responsibilities and to spend the remainder of my life in reading, writing and other activities. I have always received love and affection from the Hon'ble Prime Minister and hope to receive the same in this regard," Koshyari has stated.
The Opposition leaders said it was better late than never. Demanding his sacking, the MVA had accused Koshyari of playing for the Centre and insulting revered personalities in his public speeches. Koshyari had once regretted a remark on a particular community's contribution to Mumbai. He did not clear the names that the MVA had sent for the MLC nominations and asked the then-chief minister Uddhav Thackeray to open religious places during the pandemic, wondering whether the latter had forgotten Hindutva.
The relations were so strained that on one occasion, the MVA government had forced him to de-board a state-owned aircraft. The governor's powers to appoint vice-chancellors was curtailed by amending the law, but the change was reversed by the new government. The second leg of battle between Koshyari and the MVA started after the new government came to power. The governor's invitation to the BJP-Shinde Sena to form the government has also been challenged in the apex court. Some statements made by the governor on public platforms invited the Opposition's ire.