AIDS control body says it hasn't heard of WHO's 2014 guidelines that mandate the drug PEP be given free to anyone who needs it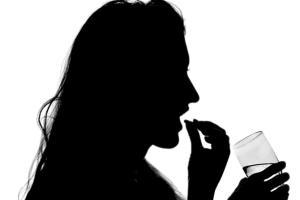 Illustration/Ravi Jadhav
For anyone worried that they may have been exposed to HIV, the post-exposure prophylaxis (PEP) pills are a godsend. Taken within 72 hours, they can prevent HIV infection. Unfortunately, the National Aids Control Organisation (NACO) continues to deny PEP to the common man in violation of guidelines issued by the World Health Organisation (WHO) in 2014. What's more, when mid-day called the agency's helpline, the staffers didn't even seem to understand how PEP or HIV work.
PEP is a crucial weapon against the spread of HIV. Unlike other ART drugs that treat infected patients, PEP prevents infection altogether. In 2014, WHO (World Health Organisation) issued a guideline stating that irrespective of the source of exposure of HIV, everyone should be given PEP free of cost at specified government centres. But in Maharashtra, the medicine is given only to doctors and medical staff who are exposed to the virus as an occupational hazard. Bizarrely, when this reporter called the NACO helpline, a staffer claimed that "PEP is ineffective in preventing HIV infection."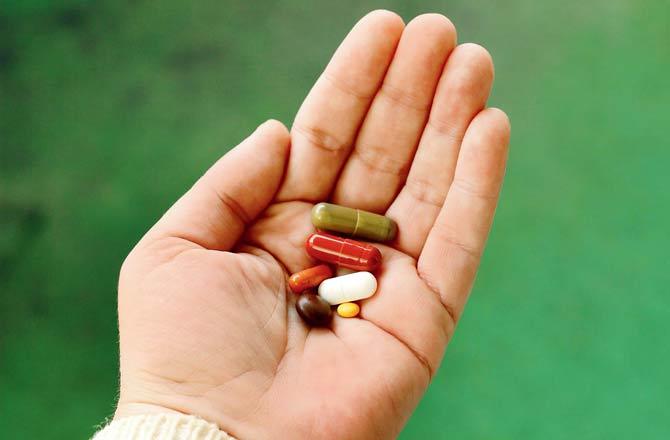 Unlike other drugs that treat HIV-infected patients, PEP pills prevent infection altogether
Speaking to mid-day, Dr Manish Bamrotiya, national consultant (care, support and treatment), NACO, said, "PEP is only given to medicos who get exposed to HIV while treating patients. We don't have any recommendation to give PEP to laypeople." Two weeks ago, a 34-year-old sex worker bore the brunt of NACO's policies after she unknowingly had sex with an HIV-infected customer. When she found out about it, she panicked and visited the ART (antiretroviral therapy) centre in a civic-run hospital to ask for PEP. Despite repeated pleas, she was turned away, as NACO doesn't have a provision to give the medicines to anyone except medicos or rape survivors. "I was so scared; I didn't want to get infected. A social worker had told us that we need to take the pill with 72 hours of having unprotected sex," the woman recalled, adding that she had to shell out Rs 750 for a strip from a private clinic.
Ill-informed staff
What's more shocking than NACO's flawed policy is how woefully ill-informed its staffers are. On Tuesday, mid-day called the helpline number (1097) posing as a sex worker who had unprotected sex with an HIV+ client. To our surprise, the staffer confidently said, "PEP se kuch nahi hota [PEP doesn't do anything]."
When this reporter pointed out WHO guidelines that state otherwise, the helper continued to insist that this was wrong information. He then claimed, "Just because you had sex with an HIV+ person doesn't mean you'll get infected." Upon pointing out that the odds were just as bad of contracting the virus, the employee then added, "Once the virus is in the body, PEP can't curb its spread."
This suggests that not only was the helpline attendant unaware of how PEP works, but he did not seem to grasp the basics of how HIV spreads either. The staffer then asked for information about the sexual encounter during which exposure took place, to which the reporter asked to connect with a female attendant. Surprisingly, the central government helpline number doesn't have a female attendee for women callers. The same helper insisted: "You can talk to me. I am not present in front of you, so there should be no problem in sharing the details."
Activistspeak
"PEP helps stop the growth and duplication of the HIV virus inside the body if taken within 72 hours. We had requested NACO to make it available at ART centres, but so far, nothing has happened. The HIV intervention programme is so flawed that they don't have any recommendation for common people who get exposed to HIV," said Ganesh Acharya, HIV+ activist.
Rs 750
Cost of a single strip of PEP
72
No. of hours in which PEP should start
28
No. of days over which PEP should be taken
2014
Year in which WHO issued guideline to provide free PEP to all
PEP talk
PEP is not a morning-after pill. It is a programme of antiretroviral medicines (ART) taken to prevent becoming infected after one has potentially been exposed to HIV. Patients must take one a tablet a day for 28 days.
Also Read: More than 21 lakh people living with HIV in India, Maharashtra tops: Report
Catch up on all the latest Crime, National, International and Hatke news here. Also download the new mid-day Android and iOS apps to get latest updates