After her release from Byculla women's jail, Indrani Mukerjea tells mid-day how her life was while in prison, how it feels to finally return home as well as her plans going foward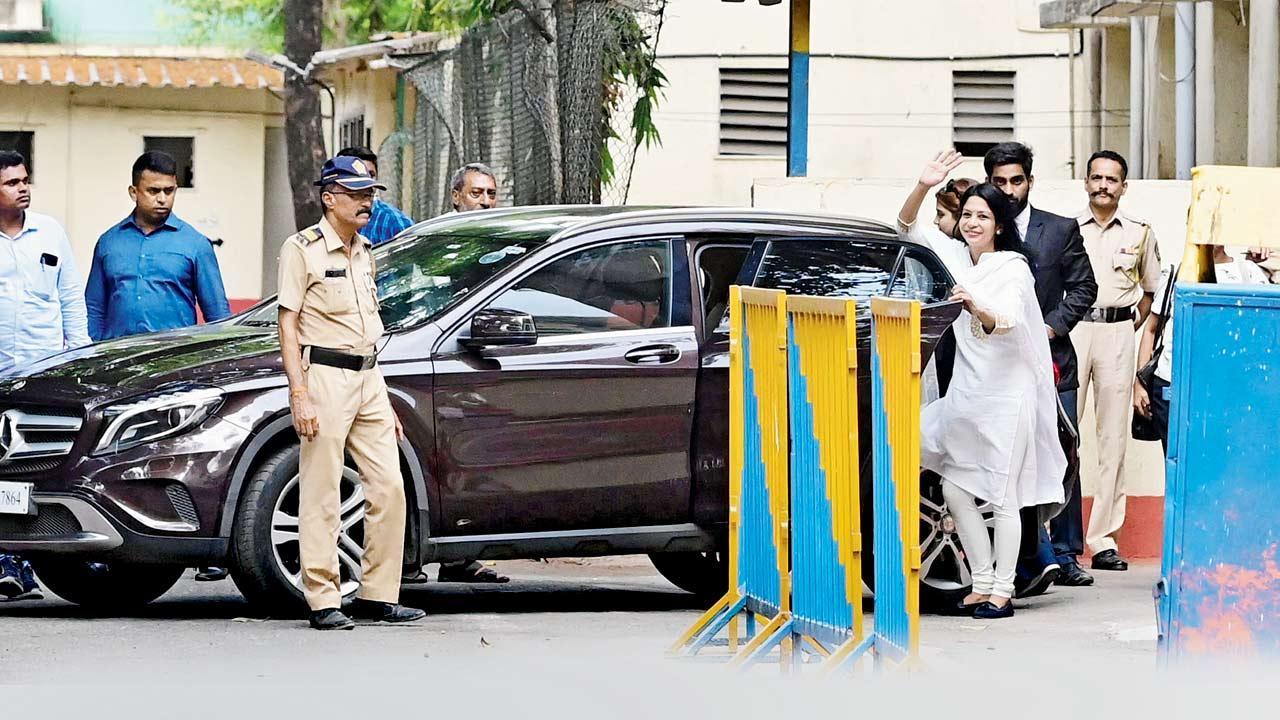 Indrani Mukerjea waves to the media as she walks out of the Byculla women's prison, on Friday. Pic/Bipin Kokate
Free at Last. I am standing on the terrace of my flat sipping my favourite Starbucks coffee and looking at the sky at night; I had been missing these small moments in my life for the past six-and-a-half years. While in the jail, I would be back inside my barrack by 5.30 pm every evening, so I never got a chance to look at the sky at night," Indrani Mukerjea, prime accused in the Sheena Bora murder case who was released on bail on Friday evening, told mid-day at her flat on the fifth floor of Marlow building in Worli.
In a conversation with mid-day over a dinner of coffee and chicken sandwich, just hours after she was released on bail from Byculla women's jail, Indrani discusses her health, career plans, and above all about her biography that she is currently working on. 
Edited excerpts:
What was your first thought when you stepped outside the jail after six and half years, without police escort?
I feel like a free bird. I am free at last.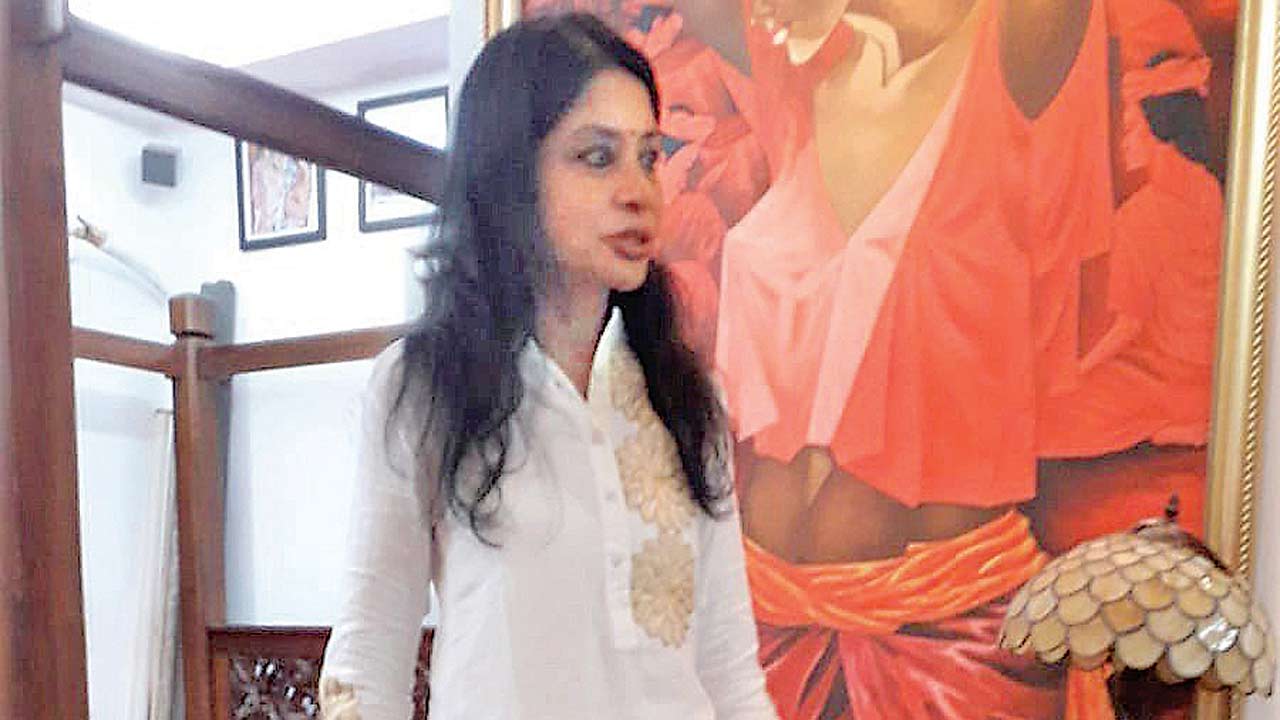 She celebrated her release from jail with a cup of her favourite coffee from Starbucks, in her living room
Will you share some experiences of your stay inside the jail?
It was indeed a long stay. Initially, it was difficult, but there is a routine inside the jail, and you gradually get accustomed to the surroundings. I could meet different kinds of people inside the jail, and the jail staff and police personnel were good.
Is there a favourite corner in your house where you want to spend some time alone?
This is my house and every corner of this house is close to me. I am happy to be back here.
How is your health? Are you still on medication?
Yes, I was provided medical treatment by the jail doctors and I am fine. My health will continue to be my main priority. I will be getting my health check-up done soon. I continued doing yoga and breathing exercises inside the jail too.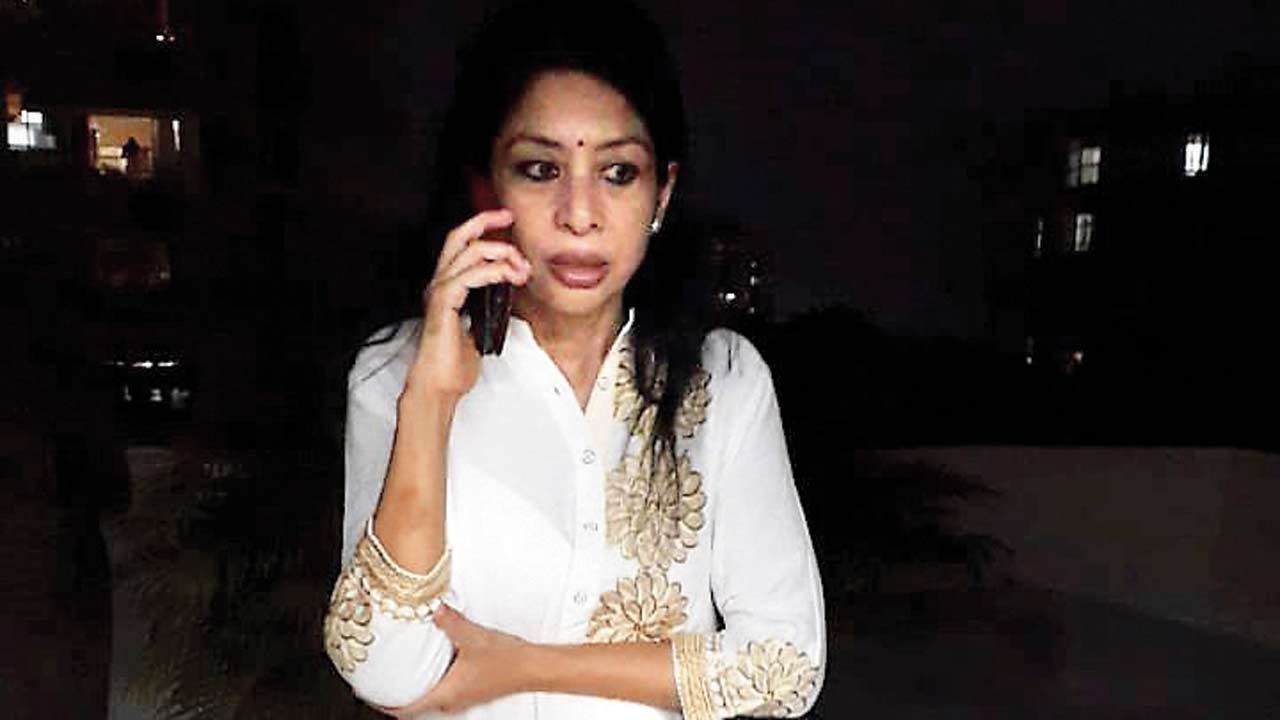 Indrani talks over phone at the terrace of her fifth-floor flat in Marlow building, Worli
Have you started writing a biography? Can you share the concept, theme or the title yet?
Yes, I have started writing my biography, but I would not want to speak or share anything about it yet. In fact, I have not even thought of a title yet. I just came out of jail a few hours ago and want to live in the moment. 
The distance between Byculla jail and Marlow building is hardly a few kilometres, did you observe any changes enroute?
I could not peep outside the vehicle as I was engrossed in my conversations. So, I did not observe any change as such.
Who did you first talk to after reaching home?
I spoke to my lawyers and could speak to the media, who were waiting for me. However, as I do not have my mobile phone, I could not speak to anyone in particular. I am looking forward to buying a phone soon.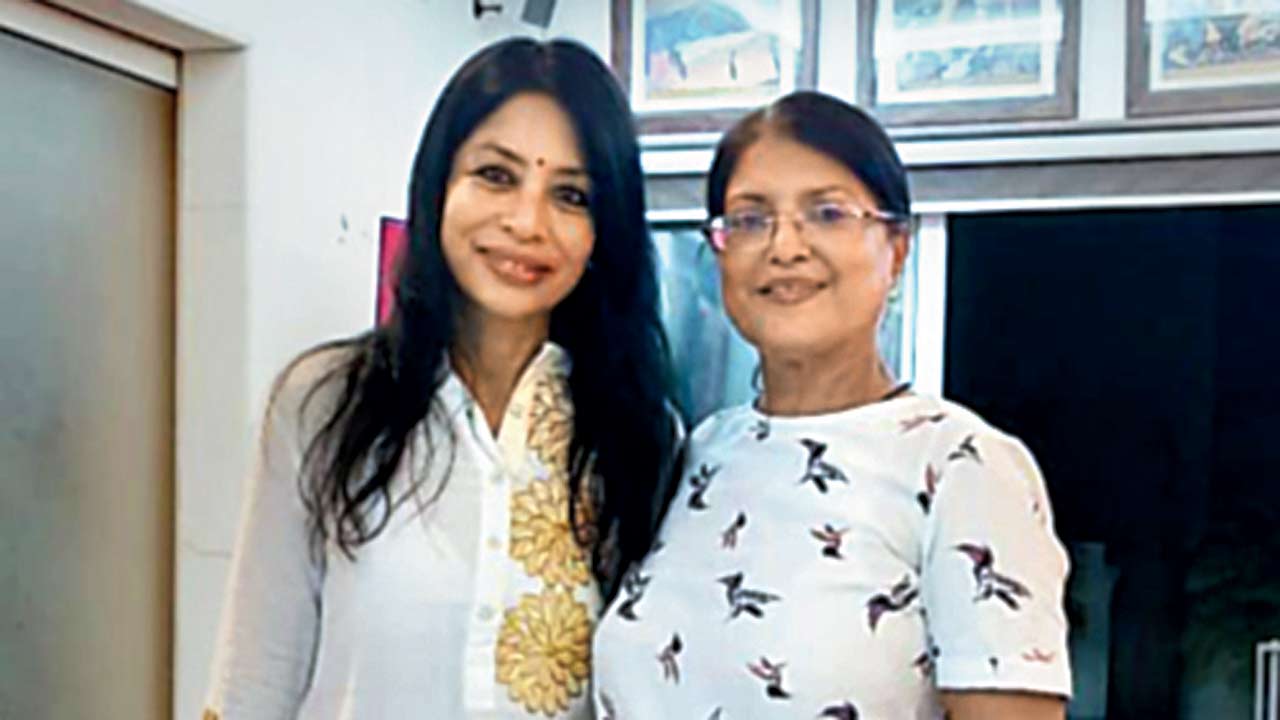 Indrani Mukerjea with her lawyer advocate Edith Dey at Mukerjea's home in Worli
Any moment of regret in jail?
Yes, many, but I have decided that my lawyers and myself will not speak about the ongoing court case outside the court. 
Any plan to start a career again?
Not at this moment. I have not given it any thought.
'She liked the way the flat was redone'
Advocate Edith Dey, the trusted person in Indrani's life now, told mid-day, "A garland was put at the main door to welcome Indrani and the society manager was present. As media was not allowed inside, she went down to talk to them. She was happy to return home and went around the house looking at it. She liked the way the flat was redone. She wanted to take an early nap and plan her schedule gradually."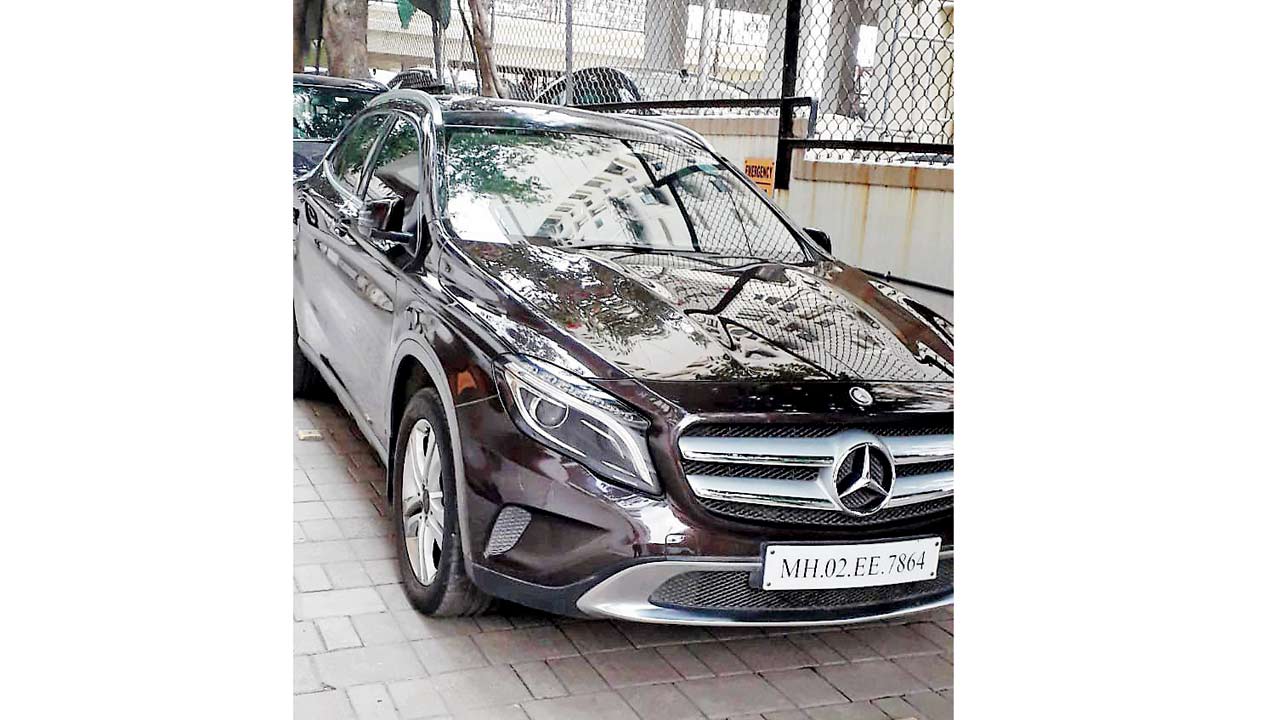 The Mercedes which brought Indrani home from Byculla women's jail
5.30 pm
Time when she would have to return to her barrack in jail