The state and civic machinery have been asked to be on a high alert as active cases jumped to 4,599 in the state, and Mumbai Metropolitan Region and Pune reported around three-fold spike in a short period of time, contributing around 97 per cent of total active cases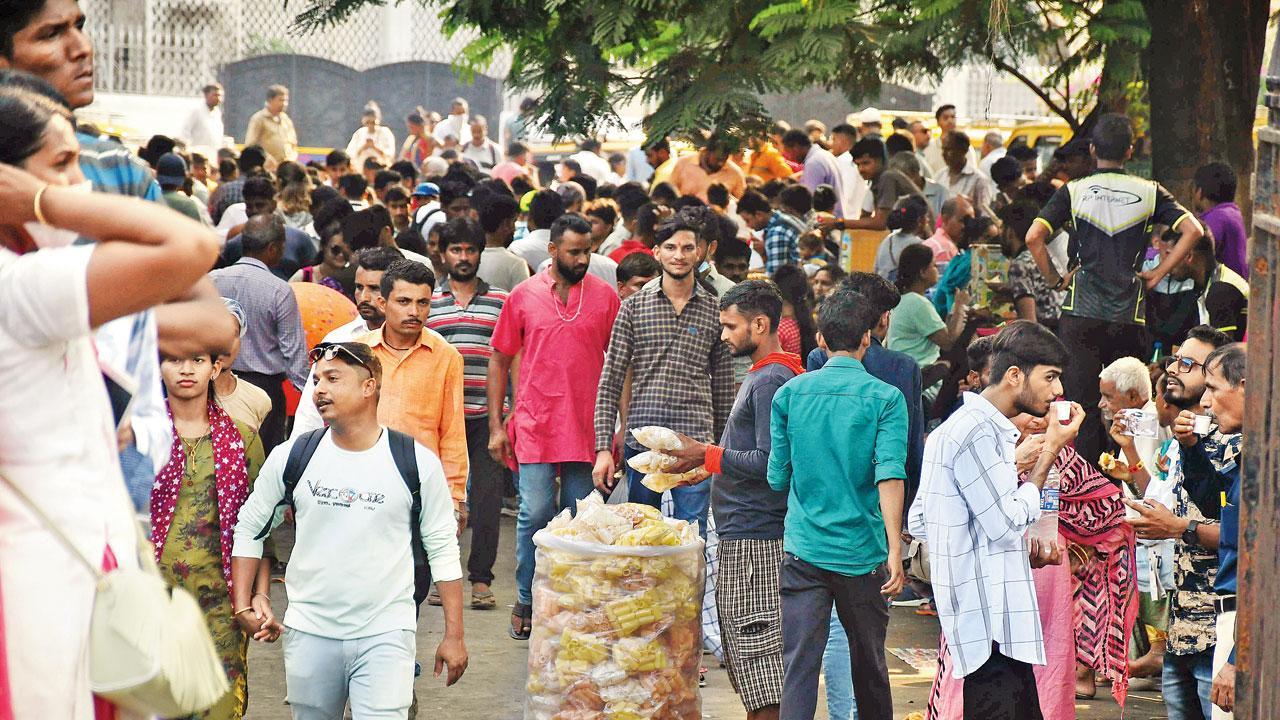 People, most without masks, at Gateway of India. File pic
As Covid cases continue to rise in the city and state, Chief Minister Uddhav Thackeray has said that the government will impose restrictions in the next fortnight if people don't wear masks voluntarily in crowded places. The restrictions will return, starting with a mask mandate, if the numbers increase, said a government official. This comes as the state reported a seven-fold rise in daily cases within 45 days.
The state and civic machinery have been asked to be on a high alert as active cases jumped to 4,599 in the state, and Mumbai Metropolitan Region and Pune reported around three-fold spike in a short period of time, contributing around 97 per cent of total active cases. Mumbai's test positivity rate has increased to 6 per cent while that of the state stood at 3 per cent.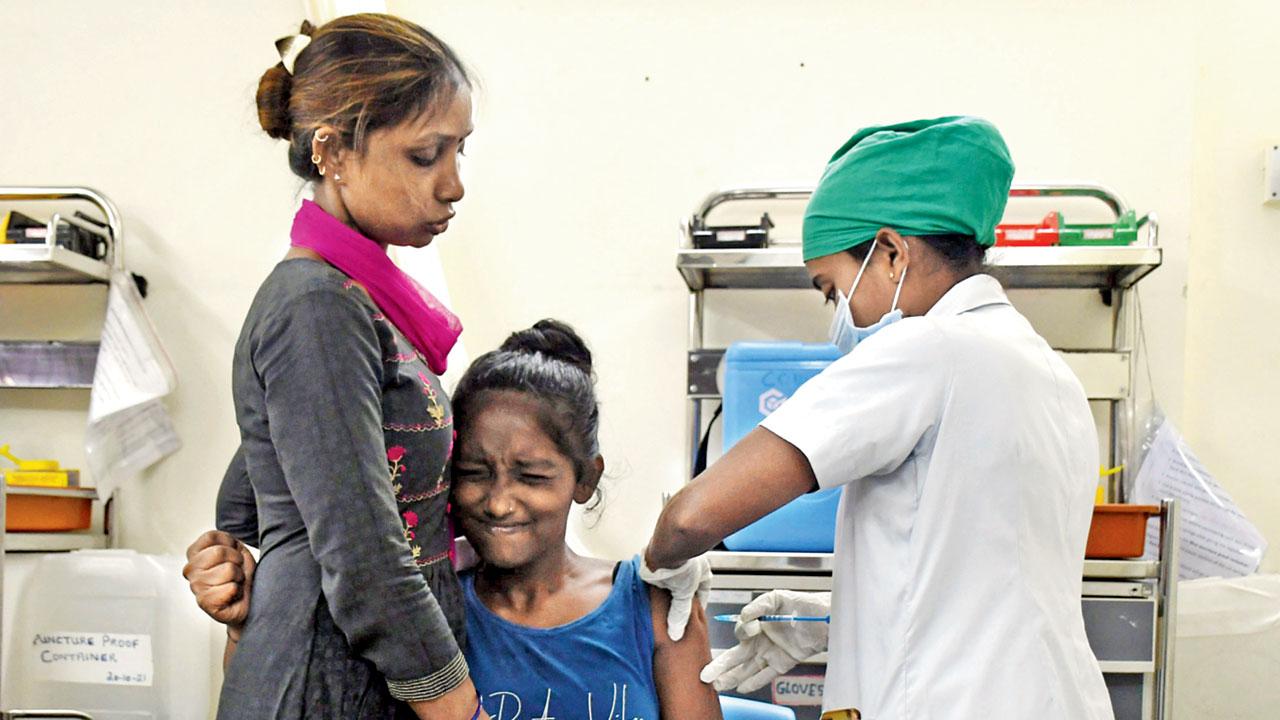 A youngster gets vaccinated against COVID-19 at Nair hospital. Pic/Ashish Raje
On April 16 this year, the state had the lowest number of active cases at 626. According to CM Thackeray, COVID-appropriate behaviour is the only way to check rising cases. "Follow disciplines like physical distancing and use of masks, and get vaccinated if you don't want restrictions," read a statement from the CM's Office. Thackeray said that medical experts had projected a further spike, and hence the state would be on high alert over the next 15 days.
'Keep field hospitals ready'
Thackeray has directed officials to keep field COVID hospitals ready for use and asked for structural audits, getting additional staff and updating basic infrastructure of such facilities. The CM asked to increase testing and verify new variants, if any, to know transmission capacity. He also directed authorities to gather information from across the world to facilitate decision making on school reopening. COVID Task Force member Dr Rahul Pandit said, "In a meeting with the chief minister, task force advocated making masks mandatory in closed spaces such as auditoriums, offices, hospitals, etc. Apart from that, senior citizens must wear a mask because they are more vulnerable to diseases due to the age factor and comorbidity. More emphasis should be given to the booster dose as it is proved to have lessened severity of the illness."
(Inputs from Suraj Pandey)