Pankaja, who was defeated in 2019 in Parli assembly seat by her estranged cousin and NCP leader Dhananjay Munde, also said she was not looking for a new constituency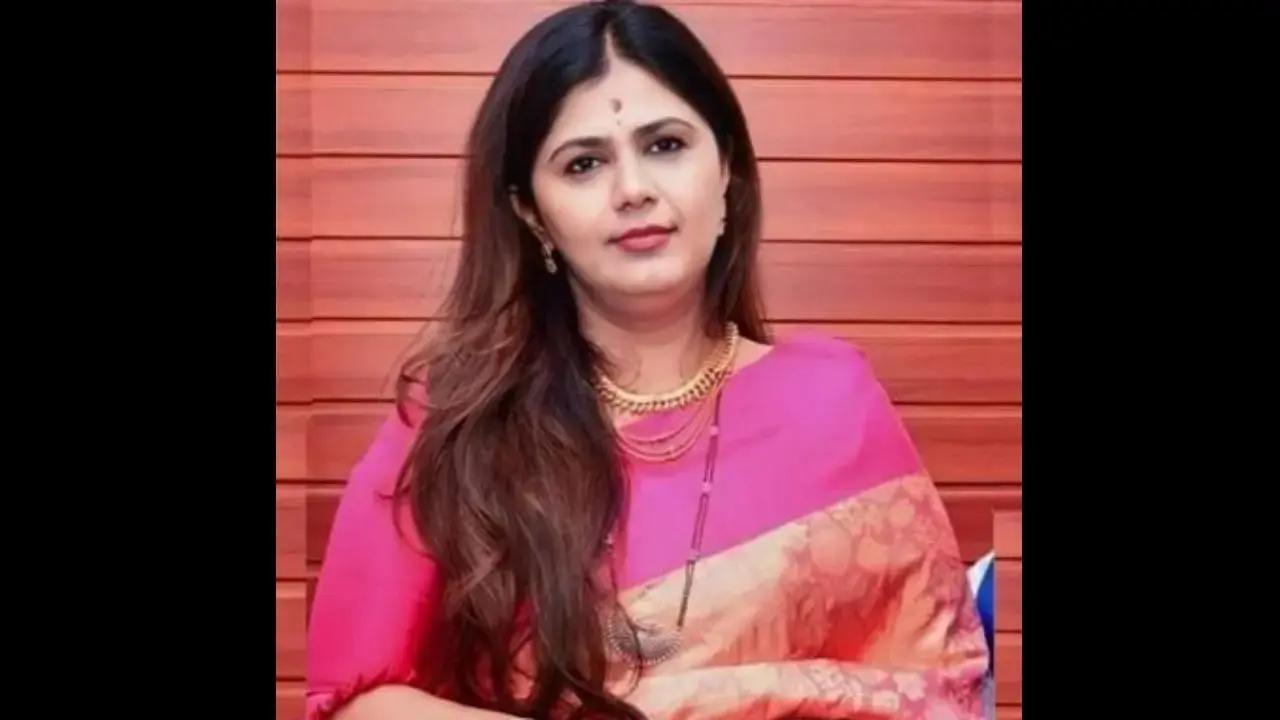 Pankaja Munde. Pic/X
Listen to this article
It would not be good decision for any party to deny ticket to me, says Pankaja Munde
x
Bharatiya Janata Party (BJP) leader Pankaja Munde on Wednesday said it would not be a good decision for any party not to give her a ticket for the 2024 Maharashtra assembly elections, reported news agency PTI.
The former state minister was speaking at a function organised by a news channel.
ADVERTISEMENT
"Why would my party not field me....It would not be a good decision for any party not to give election ticket to a candidate like me. If they take such a decision, they will have to answer people's questions," Pankaja Munde said to a question, reported PTI.
Pankaja, who was defeated in 2019 in Parli assembly seat by her estranged cousin and NCP leader Dhananjay Munde, also said she was not looking for a new constituency.
"I will also not replace my sister (Lok Sabha member Pritam Munde)," Pankaja Munde added, reported PTI.
On her 2019 defeat, Pankaja Munde said, "You need to see the number of votes that got diverted due to some candidates... If some 15,000 votes (of Dhananjay Munde) had got divided, I would have won the election."
On sympathetic comments made about her by NCP leader Supriya Sule, Pankaja Munde said, "Perhaps she is going through now what I had gone through some 10-12 years ago."
Dhananjay Munde, notably, is now with the Ajit Pawar faction of the NCP which rebelled against Sharad Pawar, and serving as a state minister in the Shiv Sena-BJP-NCP government. 
Earlier, the Bharatiya Janata Party (BJP) leader Pankaja Munde emphasized the Maratha community's need for tangible actions regarding reservation rather than empty promises, reported PTI. Speaking to reporters during her 'Shivshakti Parikrama Yatra', the former Maharashtra minister called on the state government to engage in constructive discussions with quota protesters to resolve the ongoing stalemate.
According to the PTI report, Munde asserted that the Maharashtra government possesses the capability to make decisions regarding the Maratha reservation. She noted that the government has a well-thought-out plan regarding reservation allocations for various communities and should engage in confident and courageous dialogues with protesters to grant reservations to the Maratha community.
She acknowledged the challenge posed by the 50 percent quota cap and suggested that if the government is unwilling to exceed this limit, a significant decision may need to be taken at the national level.
Highlighting the community's growing impatience, Munde stressed that the Maratha community no longer wishes to be placated with promises but demands concrete action in the form of reservation. She urged the state government to avoid creating division between the Maratha and Other Backward Classes (OBC) communities, emphasizing the importance of unity.
Reportedly, Munde further encouraged Maratha community members to use peaceful protests as a means to exert pressure on the government for reservation, urging them not to contemplate extreme measures. She reminded them that their struggle holds significance for future generations.
(With inputs from PTI)
"Exciting news! Mid-day is now on WhatsApp Channels

Subscribe today by clicking the link and stay updated with the latest news!"
Click here!