Experts say the traumatic experience will have a severe long-term psychological impact if not addressed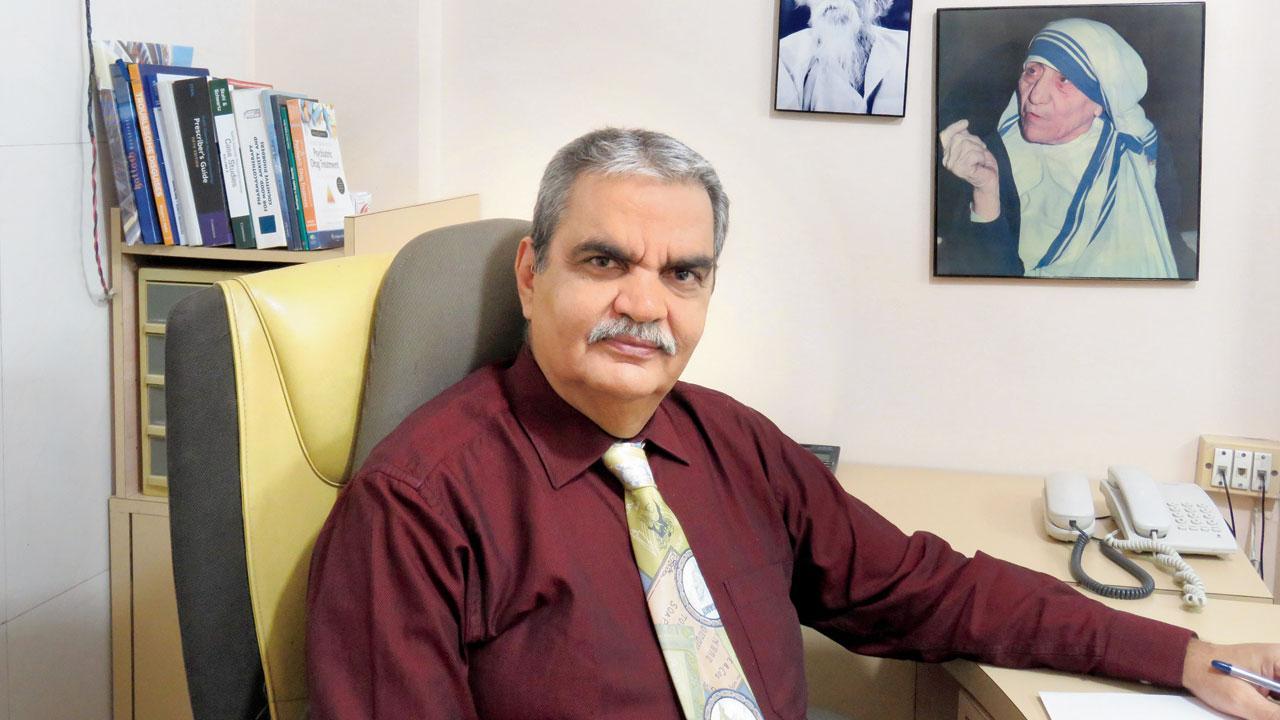 Ramon Magsaysay Award winner and psychiatrist Dr Bharat Vatwani
The mayhem at Kharghar on Sunday afternoon has left thousands of Appasaheb Dharmadhikari followers shaken. Some helplessly saw their loved ones collapsing while others were separated from their peers, only to learn about their demise later. Psychiatrists say this traumatic experience will have a severe long-term psychological impact, but timely counselling would help them cope with the situation.
City psychiatrists have also stated that the government must take proactive measures and direct all hospitals where patients were and are being treated to provide counselling before discharge. According to Mumbai-based Ramon Magsaysay Award winner and psychiatrist Dr Bharat Vatwani, these cases of post-traumatic stress disorder (PTSD) will need assessment, professional counselling and even appropriate medication to overcome grief and loss.
ADVERTISEMENT
Painful memories
"The trauma could continue to haunt those affected with disturbed sleep, panic attacks, nightmares, flashbacks, palpitations, feelings of impending doom, existential vacuums, feelings of hopelessness etc." Dr Vatwani said. Dr Harish Shetty, a consulting psychiatrist attached to Hiranandani Hospital, Powai, said the survivors witnessed people dying in front of their eyes, which can cause severe distress. When unresolved, these can cause severe depression that may remain refractory to treatment.
Also Read: Kharghar heatstroke tragedy: 'I had a near death experience'
According to Dr Shetty, many may even refuse to step out of their homes, get scared of crowds and avoid travelling in overcrowded vehicles. "When psychological wounds are ignored, they can have a permanent impact on the mind," he said, adding that long-term mental health consequences can devastate the individual and the family.
Counselling prior to discharge
Dr Shetty advised that all those hospitalised after the Kharghar episode should be provided with mental health services (counselling) as a right before being discharged. He asserted that counselling must be done before they are discharged as they will not be available for therapy later due to poor awareness. "It's imperative that the state government provide free psychological counselling to all those who are hospitalised and others affected in the tragedy. House-to-house screening of all participants must also be done and those affected should be provided mental health assistance," he said.
Families feel void after loss
"We never thought of a life without our mother. My younger brother, father (a heart patient) and I have many unanswered questions. Our mother will never come back, but the visuals of our visit to hospitals and her body lying unclaimed in the ambulance are playing in our minds, day and night. She might have cried for help, and even though there were people around, no one bothered to save her," said Vivek Mestry, 33, a resident of Om Nagar in Vasai (West) whose mother Minakshi, 58, lost her life.
Kiran Kamtekar, 52, a cook from Vasai who had accompanied Minakshi, has not had a peaceful sleep since the incident. "I haven't been able to stop thinking of the commotion, people crying and ambulance sirens though I am trying to divert my mind," she said. Meanwhile, Goregaon resident Prashant Panchal, whose family has followed Appasaheb for over two decades, has decided to stop sending his aged parents to such gatherings. "We are all shocked and it won't be easy to forget the incident," he said.
Chief minister orders probe into deaths
Chief Minister Eknath Shinde has announced that an officer of the rank of additional chief secretary from the revenue department will probe the reasons that led to the deaths and a report will be submitted within a month. The report will also recommend measures to prevent such a recurrence. Primary findings by the autopsy experts had confirmed that the deaths were due to sunstroke-related complications.