Suffering from knee osteoarthritis, the couple underwent Uni-Compartmental Knee Replacement (UKR) with a promise to return to their passion of hiking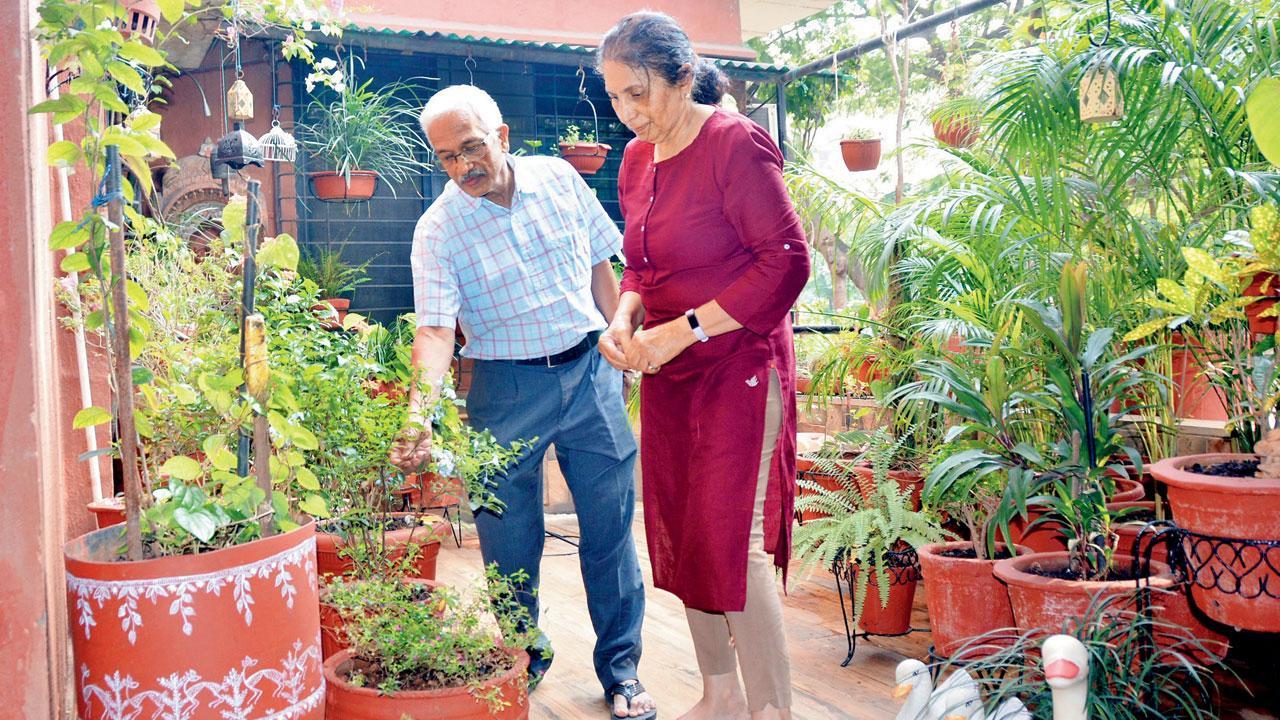 Dr Ranjit Rajput and wife Samaj undertook a trek to Rudranath last month. Pic/Sayyed Sameer Abedi
A 69-year-old doctor and his wife, who underwent a knee replacement surgery, successfully completed the 40 km-long Rudranath trek last month. Applauding the feat, doctors say it is rare to see senior citizens driven by passion and recovering well post knee replacement surgery.
Dr Ranjit Rajput, a general physician from Thane, along with his wife Samaj, 68, returned to the city after successfully hiking from Sagar village to the Rudranath peak,  estimated to be around 4,000 metres above sea level. The Rudranath trail passes through valleys and high ridges and is considered to be one of the most exhilarating hikes in Uttarakhand.
The couple, both avid trekkers, had stopped going for difficult treks after their knee replacement surgeries. "I had always been on long treks since the year 2000 and was very active, but my pain was weighing me down. An X-ray showed that I had severe knee osteoarthritis and had completely lost the cartilage cushion on one side of my knee due to wear and tear," said Dr Rajput.