The notification issued by BMC commissioner Iqbal Singh Chahal stated that taking into account the short period between the upcoming Maghi Ganeshotsav and Republic Day the applications received for Ganeshotsav are not being forwarded to the local and traffic police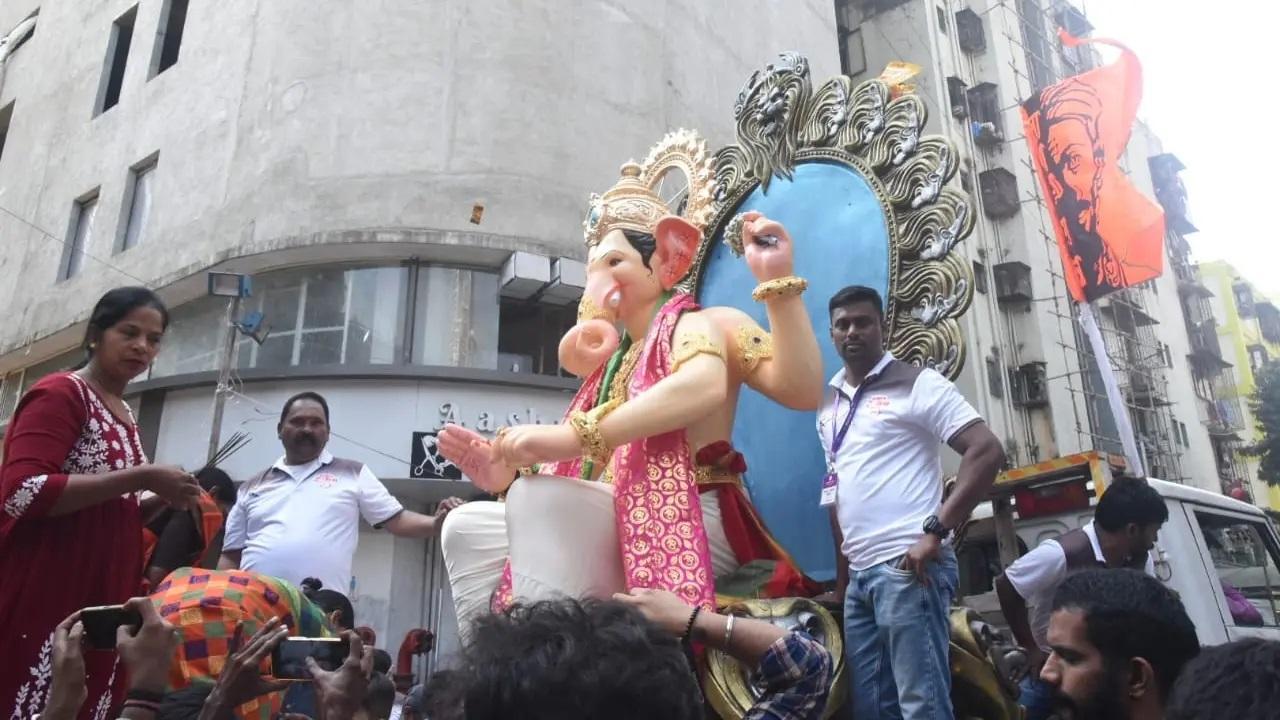 Charkopcha Raja. Pic/Sameer Markande
Maghi Ganeshotsav marks the birth of Lord Ganesh and will be celebrated on January 25. On the eve of Maghi Ganeshotsav, the Brihanmumbai Municipal Corporation (BMC) informed that permissions received by Ganpati mandals last year will be accepted this year as well.
Sarvajanik (public) pandals are hosting idols of the elephant-headed god variously for one-and-a-half to 10 days, just as they do during Ganeshotsav in Bhadrapad.
On Tuesday, the BMC issued a notification regarding the celebrations of Maghi Ganeshotsav.
The notification issued by BMC commissioner Iqbal Singh Chahal, Additional Municipal Commissioner Ashwini Bhide and Deputy Commissioner of Zone II Ramakant Biradar stated that taking into account the short period between the upcoming Maghi Ganeshotsav and Republic Day the applications received for Ganeshotsav are not being forwarded to the local and traffic police. 
Also Read: Mumbai: BMC to provide funds to assistant commissioners
"These applications will be scrutinized through the departmental offices and permission will be given by considering the previous year's permission."
However, the mandals applying for the first time will have to take permission. They need local and traffic police clearance certificate for Maghi Ganeshotsav. 
During Maghi Ganeshotsav, the Divisional Assistant Commissioners will carry out necessary verification regarding the artificial ponds to be constructed in the division under their jurisdiction, the BMC notification read. 
The BMC further said that a non-computerized procedure will be followed like every year for permission to construct mandaps. The mandals have been asked to follow Covid-19 protocols issued by the government. 
This year, the BMC commissioner has given approval to completely waive the fee of the mandap erected during Maghi Ganeshotsav, according to the statement issued by the civic body.