The body of Priyanka Patil, in her mid-30s, was found from her home in Shankar Pada on February 1, and a murder probe began after the post mortem report put the cause of death as strangulation, Virar police station senior inspector Rajendra Kamble said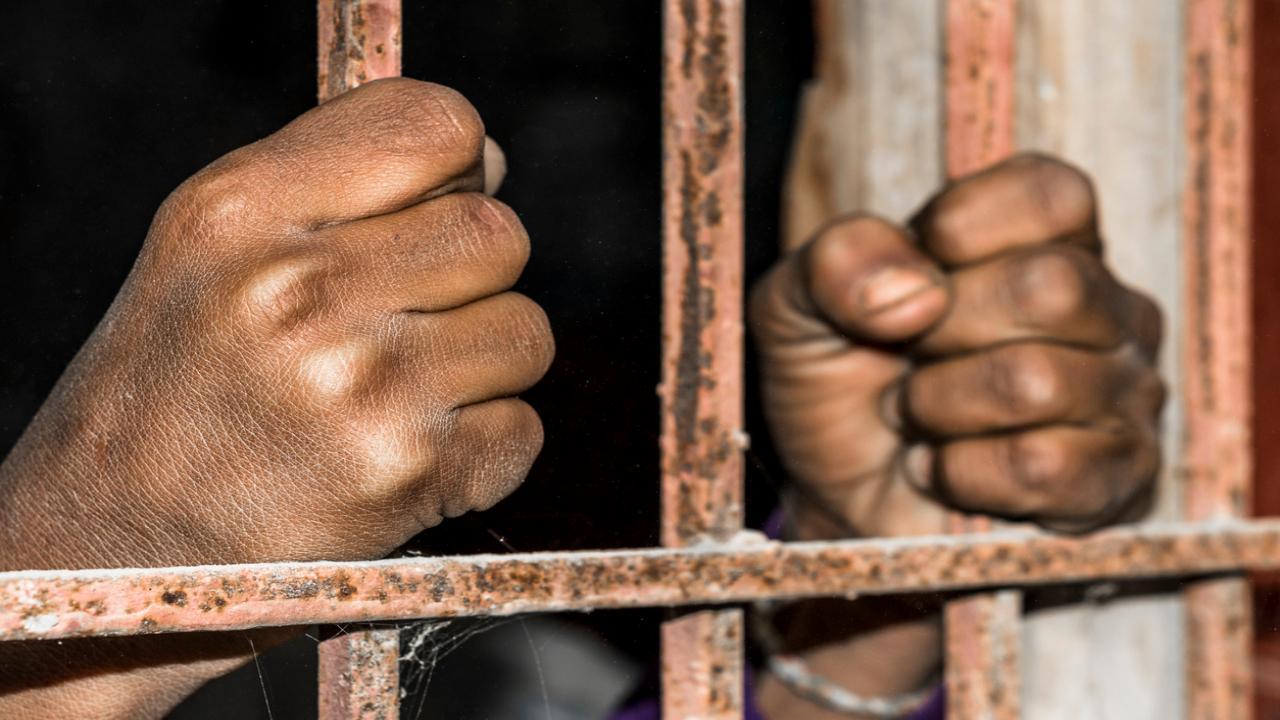 Representative Image. Pic/iStock
A man has been arrested along with one more person for allegedly killing his wife in Virar in Maharashtra's Palghar district, a police official said on Thursday.
The body of Priyanka Patil, in her mid-30s, was found from her home in Shankar Pada on February 1, and a murder probe began after the post mortem report put the cause of death as strangulation, Virar police station senior inspector Rajendra Kamble said.
"Footage of more than 100 CCTV cameras was checked for clues. We received a tip off that her husband doubted her character and wanted to kill her. We arrested her husband's friend first in connection with the murder," he said.
Also read: PM Modi's Mumbai visit on Feb 10: Traffic to be hit in parts of city; check advisory and which routes to avoid
"Her husband was held next on a tip off from Titwala. Further probe into the case continues," he added.
Meanwhile, Police in Maharashtra's Ratnagiri district have recorded statements of at least 30 persons in connection with the alleged murder of a local journalist by a land dealer in Rajapur city.
Shashikant Warishe (48) was mowed down by an SUV allegedly driven by land dealer Pandharinath Amberkar on Monday. Warishe died in hospital the next day.
It has been alleged that Amberkar, now arrested and booked for murder, used to threaten any person who opposed land acquisition for a proposed refinery in the area.
An article written by Warishe against Amberkar had appeared in a local Marathi newspaper on the morning of the incident which took place near a petrol pump in Rajapur, some 440 km from Mumbai.
"We have recorded the statements of 30 persons including some eyewitnesses. As provided under the act dealing with attacks on journalists, the case is being probed by a deputy superintendent of police," a local police official said on Thursday.
Amberkar has been sent in police custody by a court for seven days.
The Mumbai Press Club alleged on Wednesday that Warishe had written a series of reports highlighting "the local resistance to a petroleum refinery in Barsu" and recently pointed out some banners where Amberkar's picture featured along with those of Chief Minister and Prime Minister.
Amberkar was "known to threaten and harass those who resisted any land acquisition on behalf of the upcoming refinery," the Press Club alleged, demanding strict action by the state government in the case.
Journalists' associations have planned a protest over the murder at Mahatma Gandhi's statue near Mantralaya, the Maharashtra government's headquarters in Mumbai, on Friday.