750 MSRTC drivers felicitated with cash reward and medals for completing 25 years of accident-free careers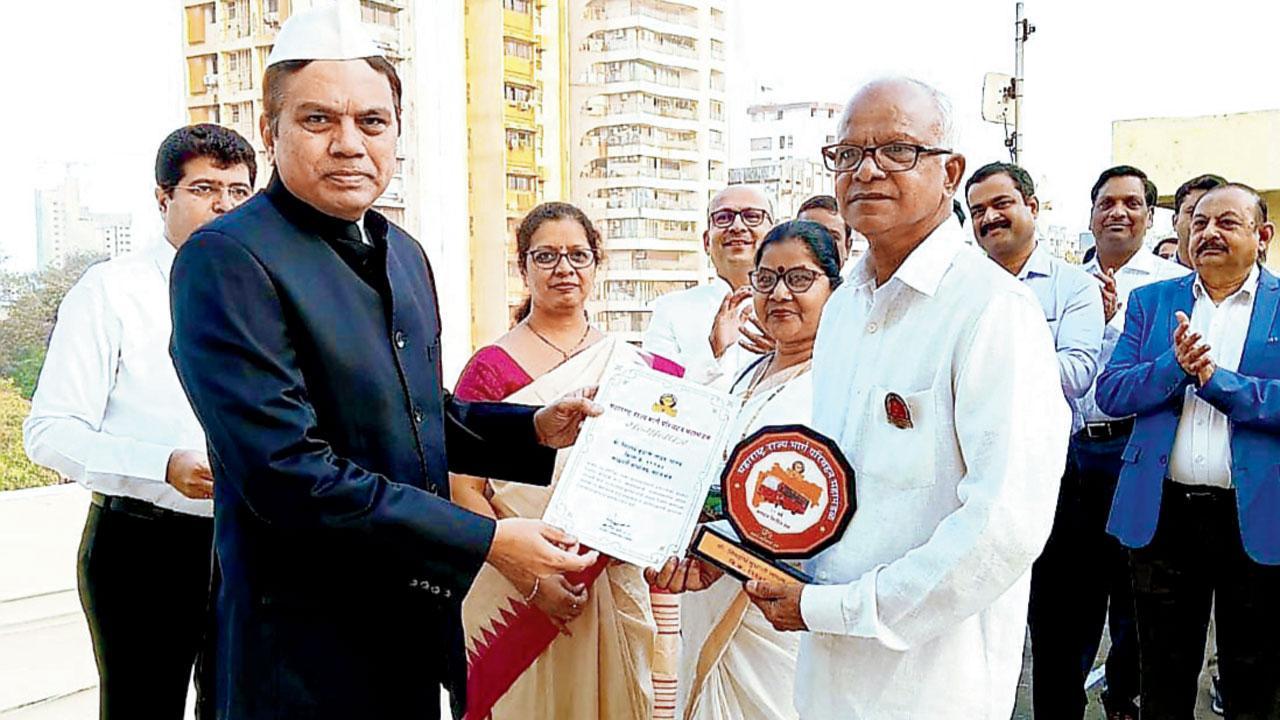 MSRTC MD Shekhar Channe felicitates driver Siddharth Jadhav
The Maharashtra State Road Transport Corporation (MSRTC) on Thursday felicitated 750 of its 24,389 bus drivers for achieving the milestone of accident-free rides for 25 years. The drivers were awarded with Rs 25,000 and service honour medals for not reporting any accidents in 25 years, in view of heavy duty driving amid traffic conditions and long working hours. Of the 750, three senior most drivers—Shivsharnappa Choudhary, Ashok Palwe and Siddharth Jadhav—were felicitated at the MSRTC head office.
As per the list published by the MSRTC, the maximum number of 72 drivers with accident-free services are from Buldhana division, followed by Yavatmal (32), Amravati (43), Akola (39), Ahmednagar (23), Jalgaon (26), Dhule (8), Nashik (32), Solapur (56), Satara (39), Sangli (30), Kolhapur (31), Pune (41), Wardha (2), Chandrapur (11), Bhandara (16), Nagpur (32), Sindhudurg (12), Ratnagiri (20), Raigad (19), Palghar (13), Mumbai (9), Parbhani (1), Osmanabad (23), Latur (52), Jalna (15) and Aurangabad (28).
ADVERTISEMENT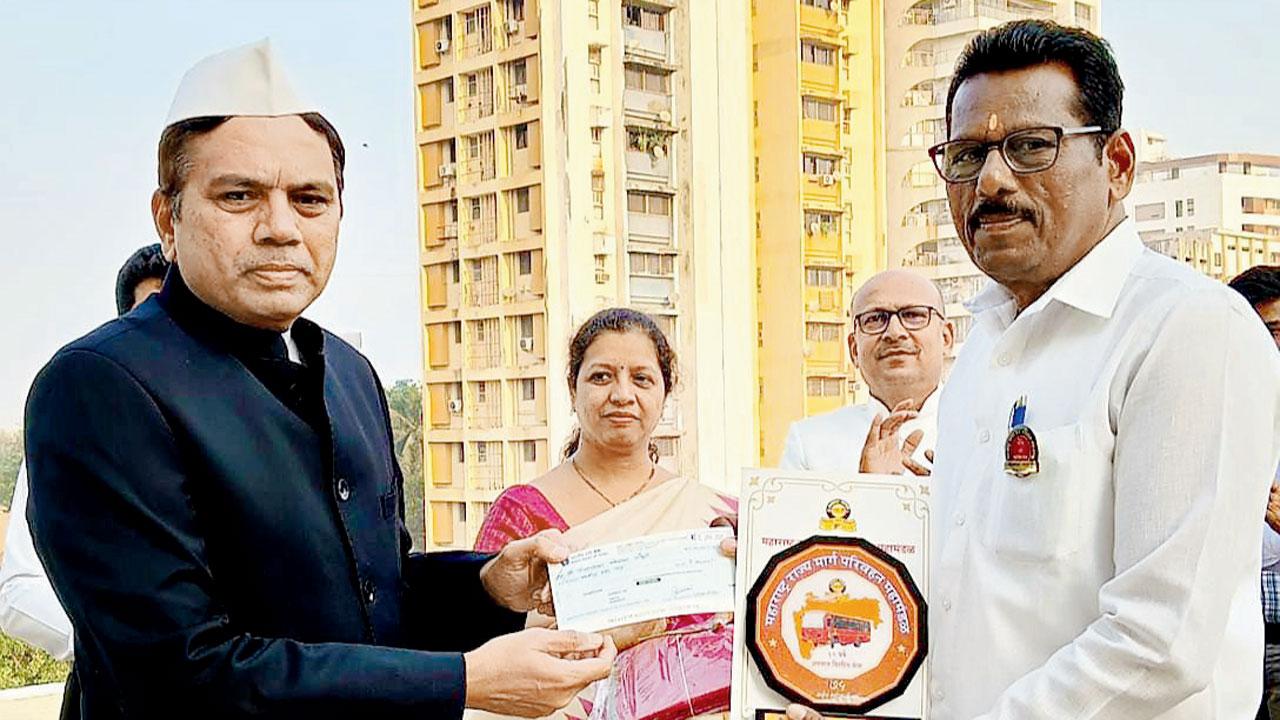 MSRTC MD and VC Shekhar Channe presents a cheque and honour medal to bus driver Shivsharnappa Choudhary
"The recognition and felicitation of drivers who provided accident-free service through such a ceremony will prove to be an inspiration to all staff, especially the driving community," said MSRTC Managing Director and Vice-Chairman Shekhar Channe.
Also Read: Maharashtra: School trips give ST buses big boost
One of the bus drivers, Choudhary, joined MSRTC in 1990 and completed 29 years of service. He told mid-day, "My key to success has been that I have been a teetotaller and always alert on the job. To keep oneself free of stress is another important factor that goes a long way in making my driving career a success. It has been a challenge, but not difficult. It is doable if one is disciplined, persistent and focussed on the job." 
An MSRTC official said, "Earlier, the corporation used to give a reward of Rs 15,000. But it has been increased to Rs 25,000." The MSRTC, which has been facing its worst financial crisis after the COVID-induced lockdown and restrictions, is on a slow path to recovery. Passenger numbers never picked up, leading to losses and lack of funds. The over-six-month strike fuelled further losses. The MSRTC has one of India's biggest public transport bus fleets with over 18,000 buses.
18,000
No of buses in MSRTC fleet