Parents of 400 tribal children take on boarding school, which takes Rs 60,000 from the government but keeps the students in inhuman conditions, as matter goes to court
A student who was suffering from a skin condition. His parents were not informed that he was unwell
The school hostel staff would not provide meals on time and the portions were inadequate
The hostel's rooms unclean, no switchboards while live wires hanging loosely
The school did not inform parents that their children were sick
Nearly 400 children belonging to scheduled tribes studying at a residential school nominated by the state government's tribal development department (TDD) are being transferred to other facilities following a Bombay High Court order mentioning multiple deficiencies and the complaints of parents. The institute, Namrata Acharya English School and Junior College, in Shelu taluka of Karjat in Raigad district, is attended by 386 students from four tribal villages—Jawhar, Dahanu, Pen and Ghodegaon.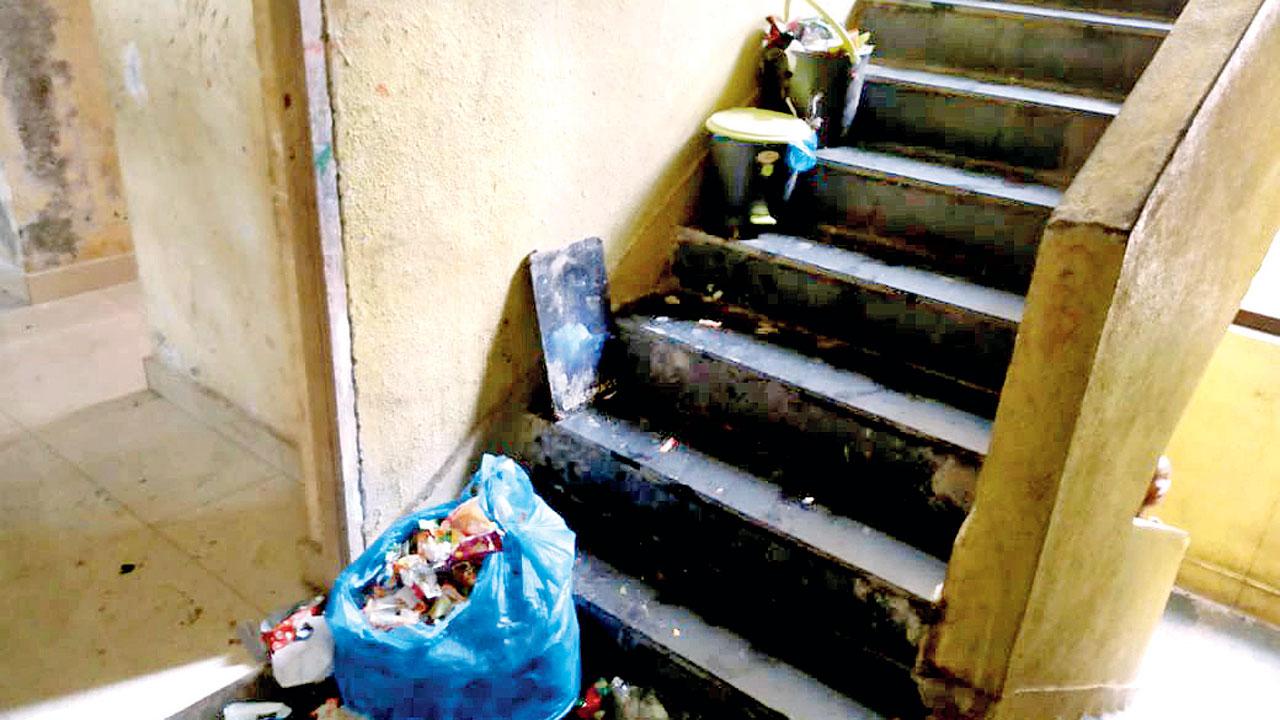 Garbage strewn on a staircase in the hostel near the Namrata Acharya English School and Junior College in Shelu taluka, Karjat
ADVERTISEMENT
The Maharashtra government passed a GR on May 18, 2018, to bring tribal students into the mainstream by providing them with better education facilities at residential schools. The state government nominated a few English-medium schools where tribal students can stay in hostels and complete their education up to Std XII at public expense. In return, the school will be paid per student per annum. The copy of this GR is available with mid-day.
Jawhar-based parents alleged that the students were given an inadequate amount of food, sometimes as little as half a chapati, daily and were not treated if they fell sick or got injured.  A senior IAS officer told mid-day that multiple deficiencies were noticed during the inspection of the school, run by a charitable public trust called Leela Education Society.
Also read: Sion accident: 19-year-old victim with severe burns succumbs, toll rises to three
"The school building was located at 7 km away from a housing society where these students are kept. This violates the GR. The students should have been housed in a residential school where the hostel is on the same premises as the place where they are receiving education," said the officer, requesting anonymity. "The school management would transport these children in a bus and in case there was a technical snag, the students would either get late or miss classes. Above all, crucial time was wasted on travel," the officer added.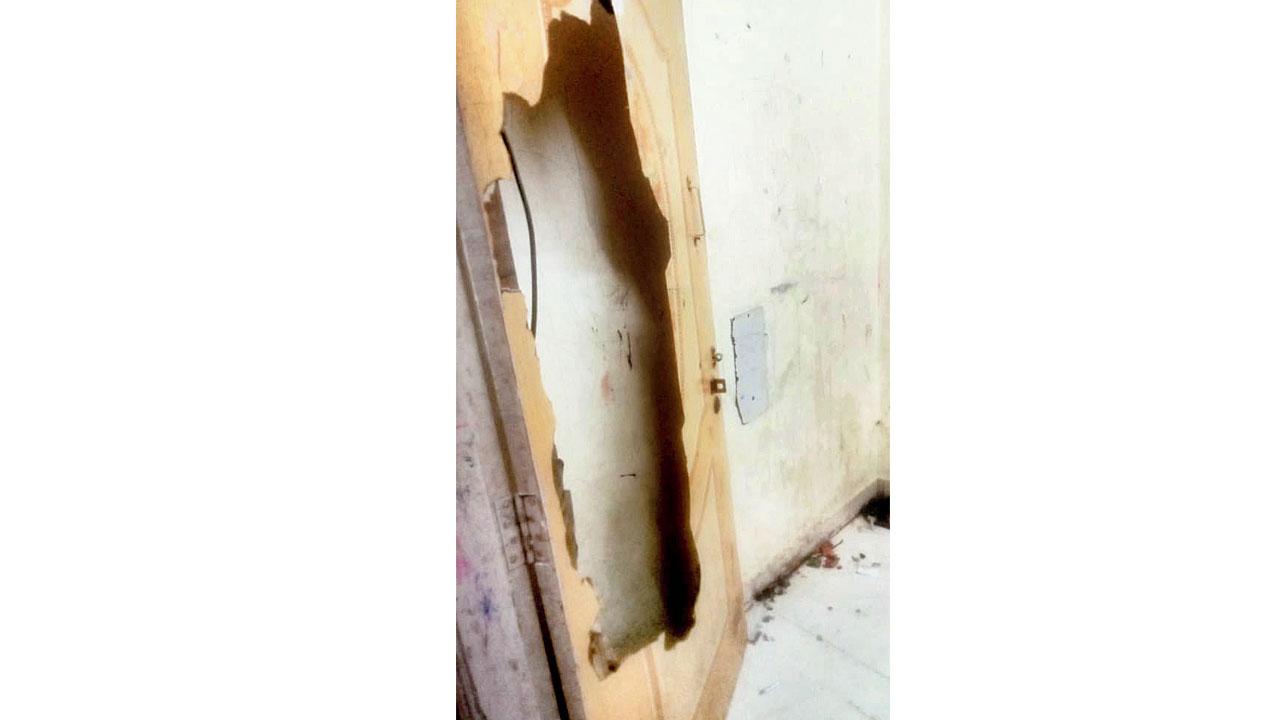 A broken door at the hostel. Pics/Hanif Patel
He stated that the housing society where the children would sleep on bunk beds was unhygienic. "The dustbins were overflowing and bathrooms were stinking like hell. Also, live electric wires were hanging next to the bunk beds, and there were no switchboards. There were several other issues," the officer said. Dozens of parents from Jawhar and Mokhada told mid-day that the school management had not provided them with free clothing, school uniforms, stationery, medical facilities and good food, which is mentioned in the GR. 
'Child was denied meds'
"My 11-year-old son has been studying in the school since 2021. He is in Std V but he does not know how to read or write.  What kind of education is this school providing," asked Mokhada-based farmer Ramesh Khutade.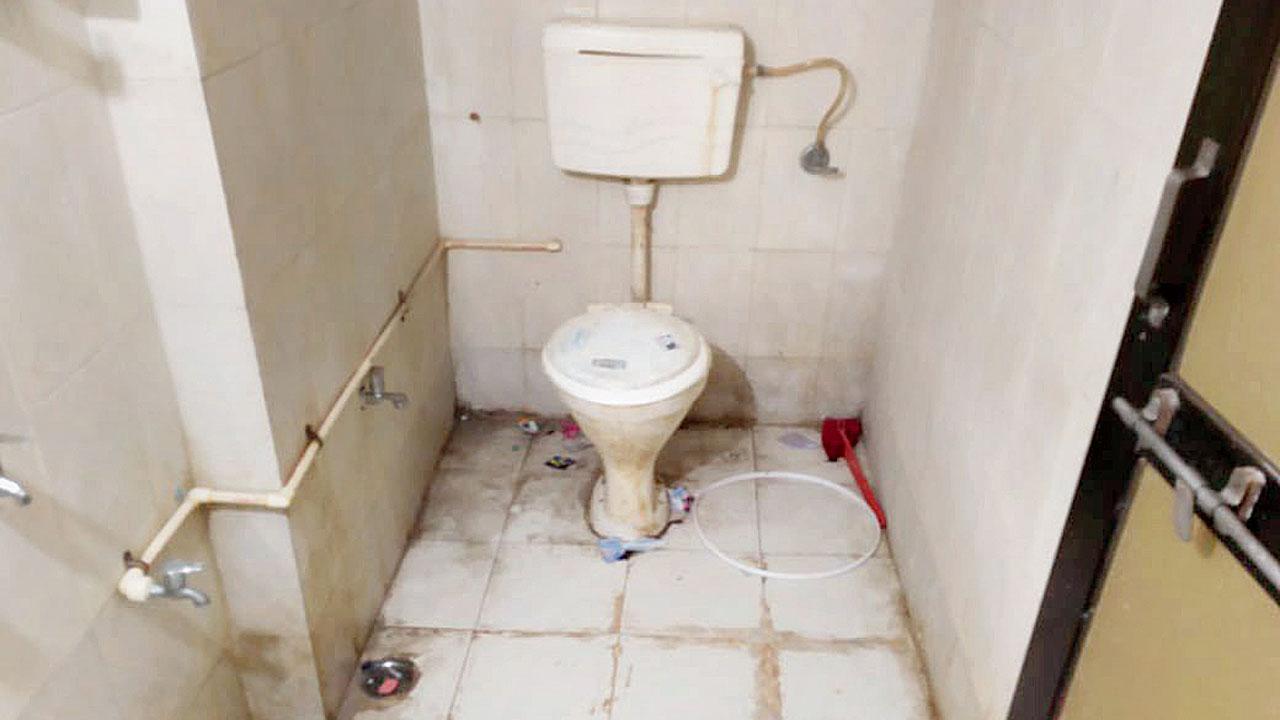 A filthy toilet in the hostel the hostel near the Namrata Acharya English School and Junior College in Shelu taluka, Karjat
"My son told me that he was forced to eat only half a chapati in a day. He has become feeble. Now, he does not want to go back to the hostel. He is completely traumatised," said Khutade, who brought his son back home on July 30 after learning that he was suffering from conjunctivitis. "The teacher told me that I must take back my son home because of the infection in his eyes. The school management did not provide him with medicine," he alleged.
Labourer Gangaram Patil's eight-year-old son got severe chicken pox-like infection all over his body. "The school management did not inform me he was unwell," Patil said.  He added, "This happened in February 2022 and I learnt about the infection only when I randomly visited the school to see my son. He was feeling restless and reeling under severe pain. So, I brought him back home and got him treated at Jawhar," added Patil, who lives in a tribal hamlet in Mokhada taluka of Palghar district.
"I will never send my son to that school again. I had been complaining for a long time to government officials but nothing happened immediately," Patil said. A turning point was reached only after many children started to complain to their parents about the mismanagement of the school.
Transfer process underway
"As per the directives of the Bombay High Court, the aggrieved parents are giving their applications to the project officer to request that their children be transferred from the Karjat-based school. The transfer procedure is underway," said Jawhar-based activist Sita Ghatal. On July 27, a project officer from Jawhar taluka made a surprise visit and found multiple violations of the GR. The inspection report was submitted to the additional commissioner of the TDD in Thane. Subsequently, the school was issued a notice on August 3 by the tribal development commissioner, Nashik and the school management was asked to 'remove the deficiencies within seven days'.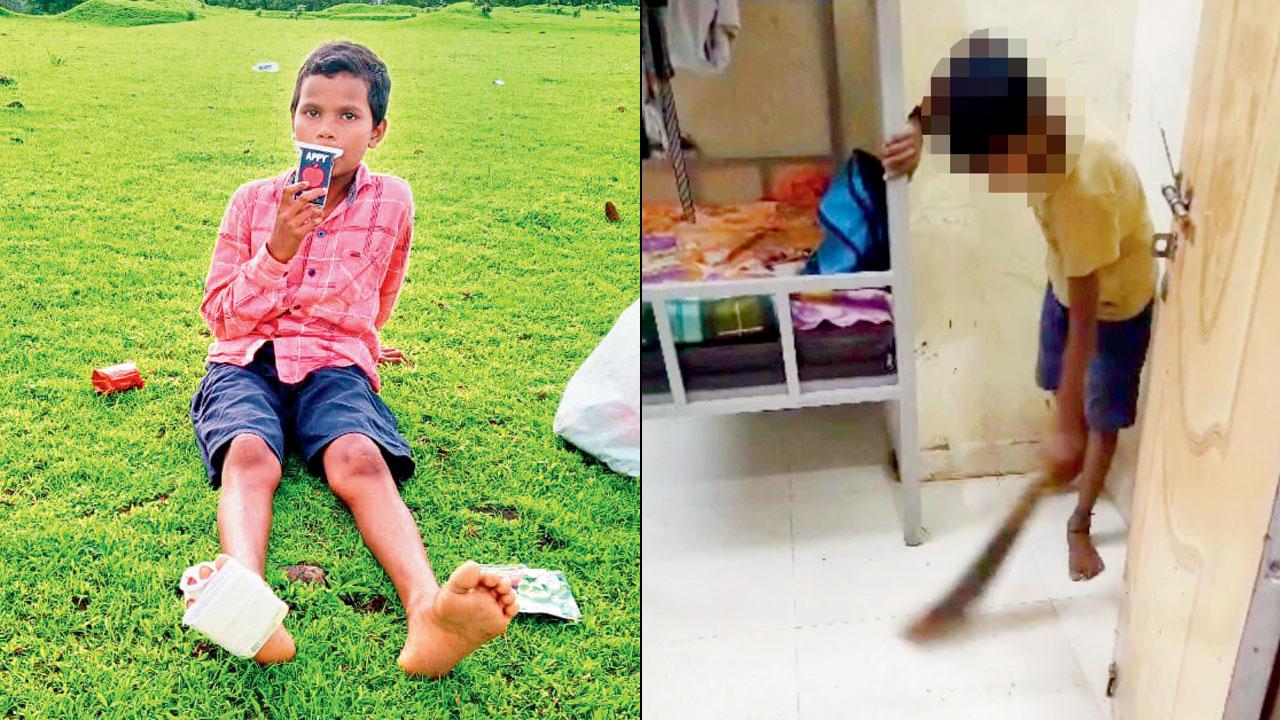 Kids from Jawhar, Dahanu, Pen and Ghodegaon attend the school
"But despite receiving the notice, the school did not rectify their errors," said another senior IAS officer. He added that the school was given Rs 60,000 per student per annum but kids were forced to endure intolerable conditions despite the institute receiving a huge amount from the government. " The trustee of the school has moved the high court and filed a writ petition when we tried to transfer the students elsewhere," said the IAS officer.
Fearing for the fate of their children, the aggrieved parents filed an intervention application through an advocate Shahen Pradhan in the high court. "We have filed the intervention applications on behalf of the parents of four children studying in Std II to IV. At the hearing of the petition on September 11, we orally informed the high court that four parents would want to intervene in the petition as they do not wish to send their children to this school and want their children to be transferred to another school," said advocate Pradhan.
School's version
Premsing Rajput, project officer, Leela Education Society, said, "An officer had given a wrong report under the influence of some parents and an ex-reporter. On my visit to Jawhar to verify the misinformation, I came in contact with some parents, an ex-reporter and some miscreants. Their intention was to blackmail us. The whole conversation was recorded and an FIR was filed at Jawhar police station."
Our organisation is a charitable trust and is completely dedicated to the upliftment of tribal and urban students." He added, "We provide excellent facilities to all students. Anyone can come and verify the facts any day. The environment provided by the school to these students is really excellent. One has to see it to believe it. Our organisation is always working for the betterment of society and is committed to helping students achieve their goals."
Some of parents' grievances
(i) The school hostel staff would not provide meals on time and the portions were inadequate
(ii) The hostel's rooms were not clean and in some, there were no switchboards while live wires were hanging loosely
(iii) The school did not inform parents that their children were sick. One Yogita Gangaram Patil's son had chicken pox but she came to know about it when she visited him. Her son's entire body had boils and he had to be rushed to a private hospital
July 27
Day surprise visit occurred
"Exciting news! Mid-day is now on WhatsApp Channels

Subscribe today by clicking the link and stay updated with the latest news!"
Click here! Do you read regional literature?