Goshawk had been rescued with fractured wing; dedicated efforts of Forest Department, NGO Wildlife SOS give it another chance at life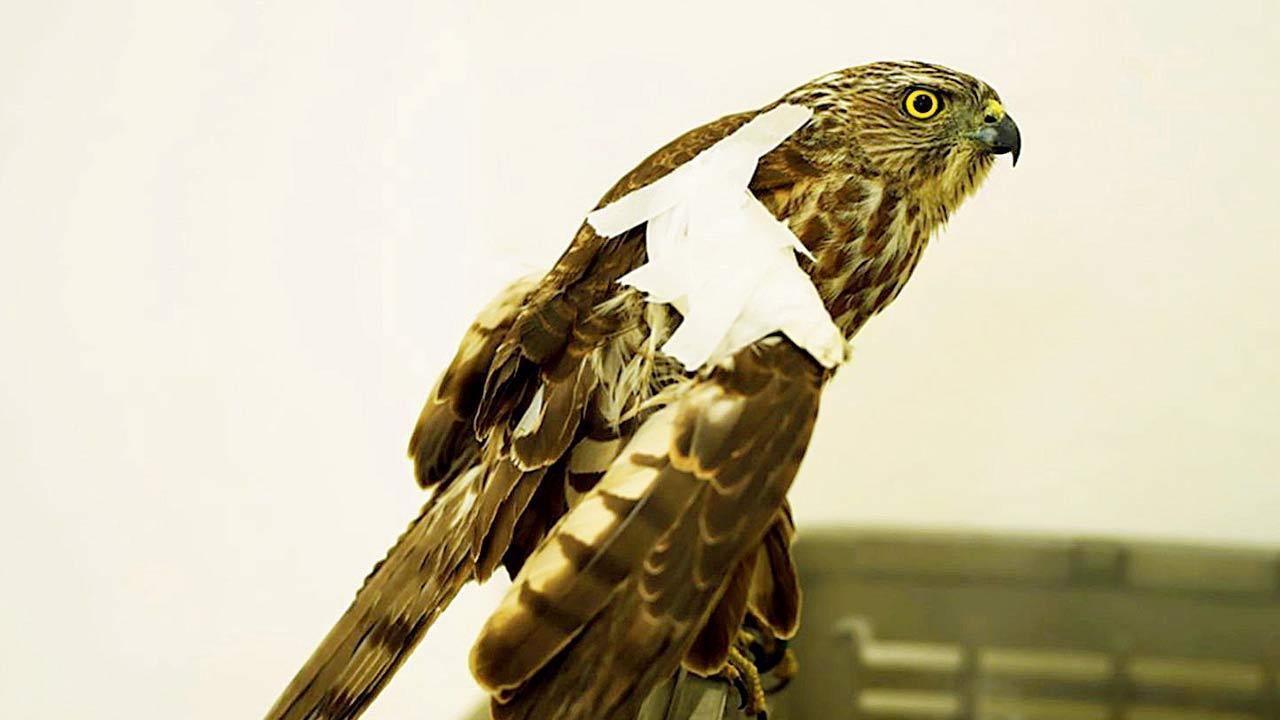 The shikra was rescued from Junnar town
Thanks to the efforts of the Maharashtra Forest Department and NGO Wildlife SOS, a shikra found with a broken wing, recently took to flight again after making a remarkable recovery. The injured shikra, or goshawk, had been rescued from Junnar town by the Forest Department and was treated by veterinary experts of Wildlife SOS for four months.
In October 2022, the adult shikra was found injured inside the storage room of a residence. Detailed X-Rays by Wildlife SOS veterinary doctors revealed that the bird's right wing was broken. Determined to give the shikra a second chance at life, the team decided to give it whatever treatment and care it could.
ADVERTISEMENT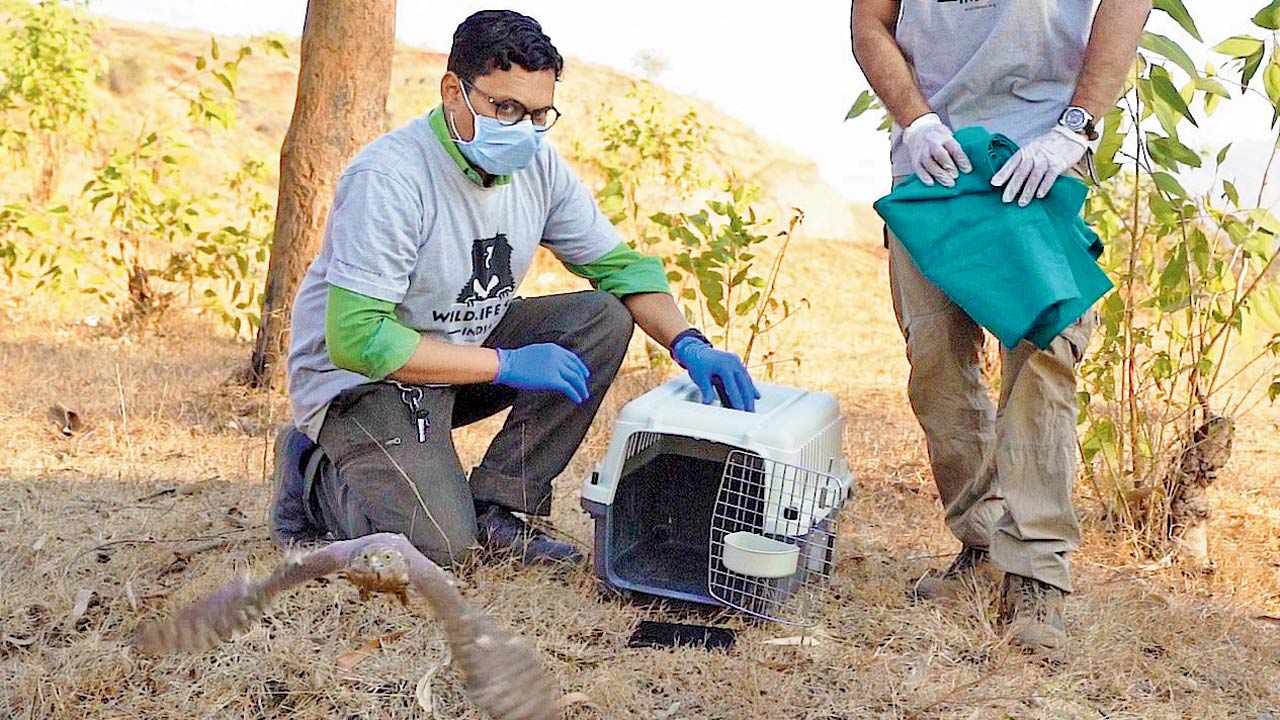 It flies away after being released
Months of extensive treatment eventually paid off and the shikra made a complete recovery. As the bird's health progressed, it was transferred to an aviary so that it could practise taking flight.
A Wildlife SOS team 
and Forest Department personnel recently found a suitable habitat in the jungle at Junnar for its release and happily watched as the bird spread its wings and flew away.
Dr Chandan Sawane, veterinary officer, Wildlife SOS said, "We found that the right radius and ulna bones in the bird's wings were fractured. We stabilised the fractured wing using bandages and provided pain medication along with vitamin and mineral supplements to aid the healing process. The shikra was released after assessing an ideal habitat so it does not face any immediate threat from other animals."
Also Read: Mumbai: Leopard sighting rocks Marol, camera traps set up
Kartick Satyanarayan, co-founder and CEO, Wildlife SOS said, "Our dedicated veterinary team provided the best medical care to ensure the shikra's injuries healed properly. We are elated to see that the bird now has a second chance to live in the wild, as it was meant to be."
The shikra (Accipiter badius) is a bird of prey which belongs to a family known as Accipitridae. It is a small goshawk which measures between 25 cm and 45 cm in length and weighs between 100 gm-200 gm. The females are heavier, ranging from 130 gm to 260 gm.
The shikra plays a pivotal role in the ecosystem as it feeds on lizards, small mammals, frogs, small birds and insects. It is quite an adaptive bird that inhabits deciduous forests, grasslands, farmlands and even urban areas.
"Exciting news! Mid-day is now on WhatsApp Channels

Subscribe today by clicking the link and stay updated with the latest news!"
Click here! Do you agree with the management`s decision of only letting devotees offer jal abhishek at Babulnath temple?