Authorities mull including blank pages in textbooks so that students do not have to carry notebooks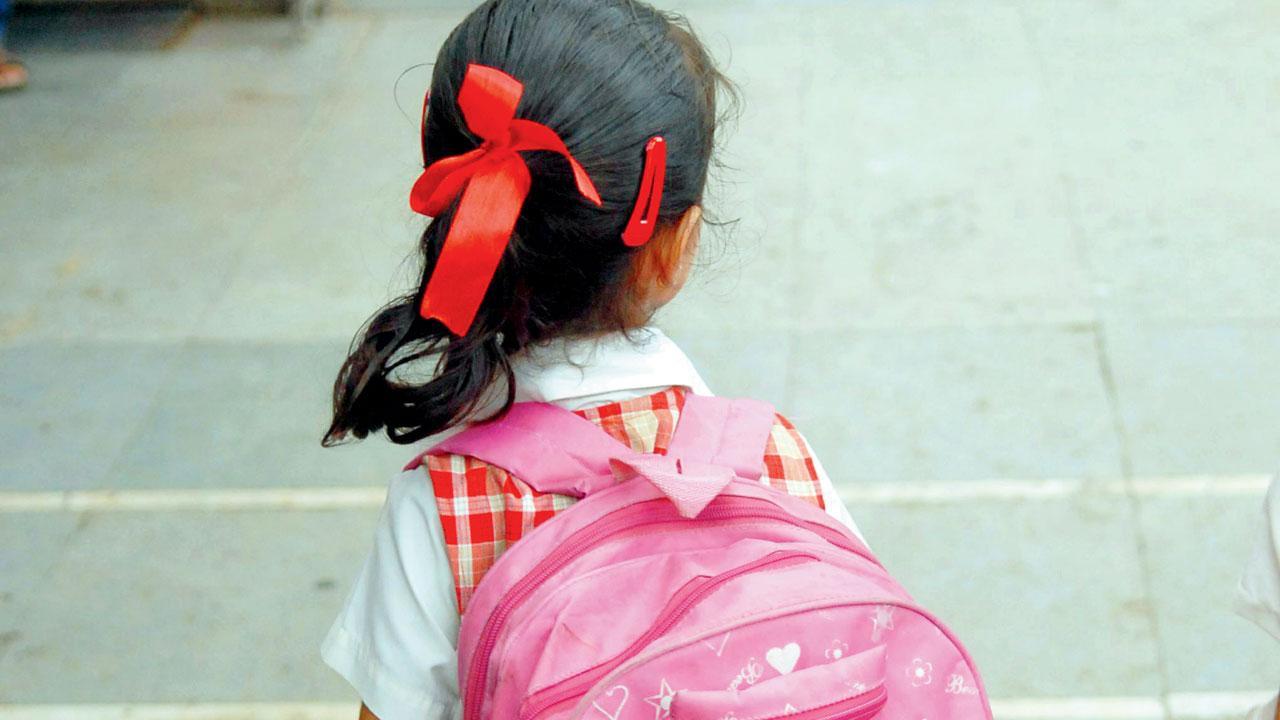 The Union HRD ministry has issued directives on school bag weights
The state government has time and again tried to reduce the weight of school bags, but the issue remains unresolved. This time around, the state education is mulling including blank pages in textbooks, so that they do not have to carry extra notebooks. The plan was mooted by School Education Minister Deepak Kesarkar in August this year, and is now being discussed with other stakeholders.
"The idea is to attach blank notebook pages to the textbooks, which can be used by the students to take notes. If that happens, they won't have to carry separate notebooks. So, instead of two books for one subject, students will carry just one book," said an official from the education department. In 2018, the Union Human Resource Development Ministry had issued some directives on school bag weights. As per the directive, Classes I and II students should not carry bags weighing more than 1.5 kg.
Also read: Mumbai: Fire breaks out at Malad Tower; one injured
For students of Class III-V, bag weights should not be more than 3 kg. The weights for Classes VI-VII, Classes VIII-IX, Class X are 4 kg, 4.5 kg and 5 kg respectively. The ministry had also instructed states to direct schools not to give any kind of homework to students of Class I and II. The Maharashtra school education department and education boards have made several efforts to help reduce the weight of backpacks. In the past, committees have also been formed to discuss the issue, but the situation remains largely unchanged.
Speaking about the state education department's plan, Arundhati Chavan. President of Parents' Teachers' Association-United Forum said, "The state government needs to frame a policy in association with the textbook bureau, and Maharashtra SCERT. It also needs to get educationists and parents' bodies onboard, and take their suggestions and objections. Only then would progress be made. Otherwise, discussions over the issue of heavy school bags would never come to an end." Do you like to travel on budget?