Deputy CM says situation now under control, even as MVA alleges collusion between BJP and AIMIM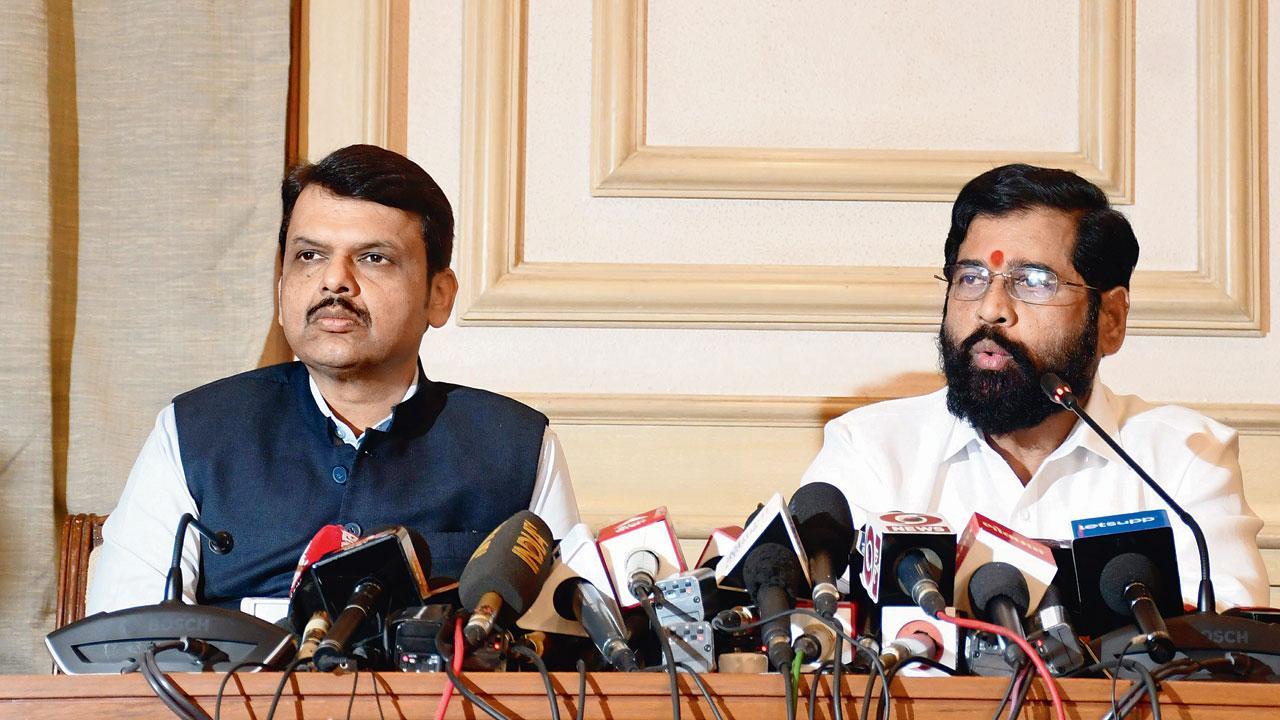 Eknath Shinde and Devendra Fadnavis. File pic
While the authorities brought the situation under control in Aurangabad and Paldhi area of Jalgaon district where two communities clashed on the eve of Ram Navami on Wednesday, the Opposition in the state and the government trade barbs, with the former blaming the BJP and AIMIM of orchestrating the clashes. Police vehicles were torched, several people, including cops, were hurt and damage to properties was also reported.
An altercation began between two individual groups over shouting of slogans near a famous Ram temple in Aurangabad, which set off mobs during the intervening night of Wednesday and Thursday. Reports said a mob of over 500 people attacked cops. In Jalgaon, people fought over playing music during a shobha yatra outside a mosque. The religious activities on Ram Navami, on Thursday, went smoothly, however.
ADVERTISEMENT
Oppn, govt clash
The clashes, particularly in Aurangabad (recently named Chhatrapati Sambhaji Nagar), triggered a political slugfest. Shiv Sena (UBT) leaders alleged that the communal clashes were designed together by the BJP and the All India Majlis-E-Ittehadul Muslimeen (AIMIM), which has a member in the Lok Sabha from Aurangabad—Imtiaz Jaleel.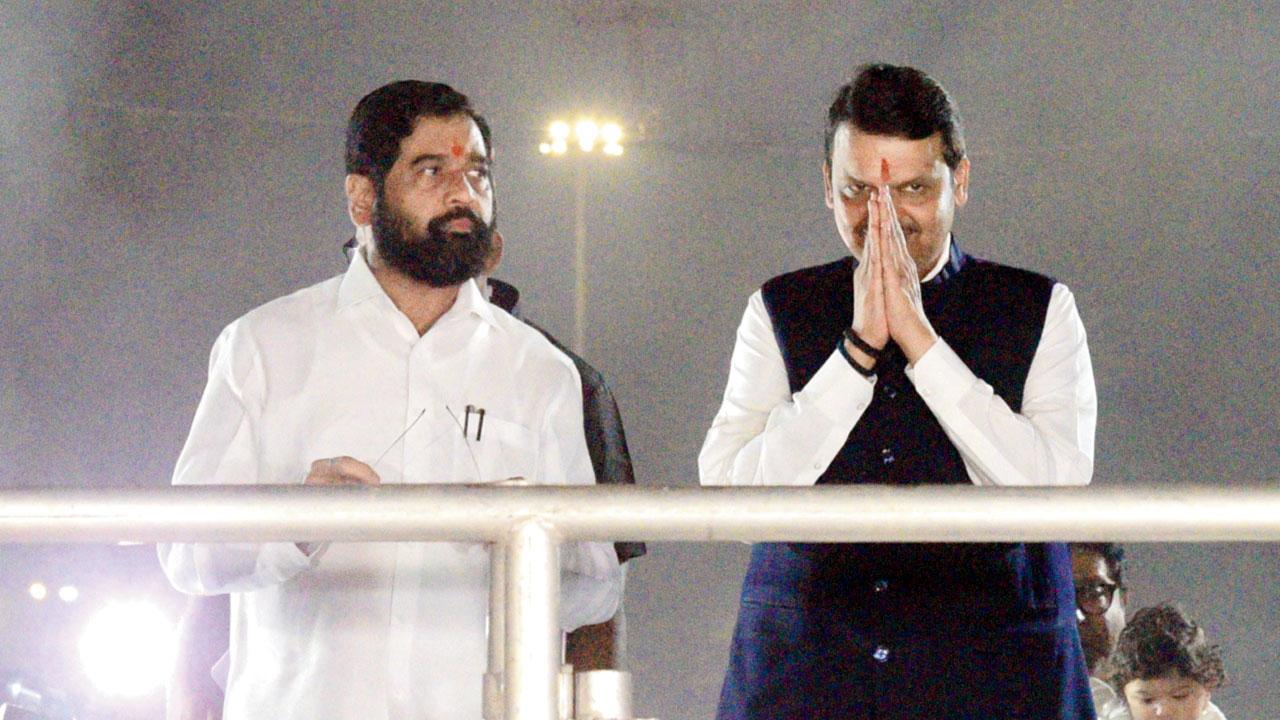 Chief Minister Eknath Shinde with Deputy CM Devendra Fadnavis (left). File pic/Rane Ashish
The BJP and AIMIM leaders dismissed the allegation, calling it absurd and unfounded, and cautioned the opponent against adding fuel to the fire. The debate is expected to stretch further when the Maha Vikas Aghadi (MVA) partners hold their scheduled joint rally in Aurangabad on April 2. The rally will begin the MVA's show of unity and strength.
Sena UBT's former MP Chandrakant Khaire accused Jaleel and Union minister of state Dr Bhagwat Kishanrao Karad of collaborating to trigger the clashes ahead of Ram Navami. Jalil slammed Khaire, a local opponent, and asked him to act sane in a time of crisis. Karad suggested that Khaire be treated for mental illness.
Deputy Chief Minister Devendra Fadnavis, who also heads the home department, said, "The incident in Chhatrapati Sambhaji Nagar (Aurangabad) is very unfortunate and efforts are on to maintain peace in the area. However, some people are trying to vitiate the atmosphere there by making provocative statements."
'Govt failure'
Shiv Sena (Uddhav Balasaheb Thackeray) spokesperson Sanjay Raut called the clashes a failure of the state government. He said the government, particularly the Eknath Shinde Sena, has been working to create a situation that leads to riots in parts of the state.