The bulletin stated that the recovery rate in the state stood at 98.16 per cent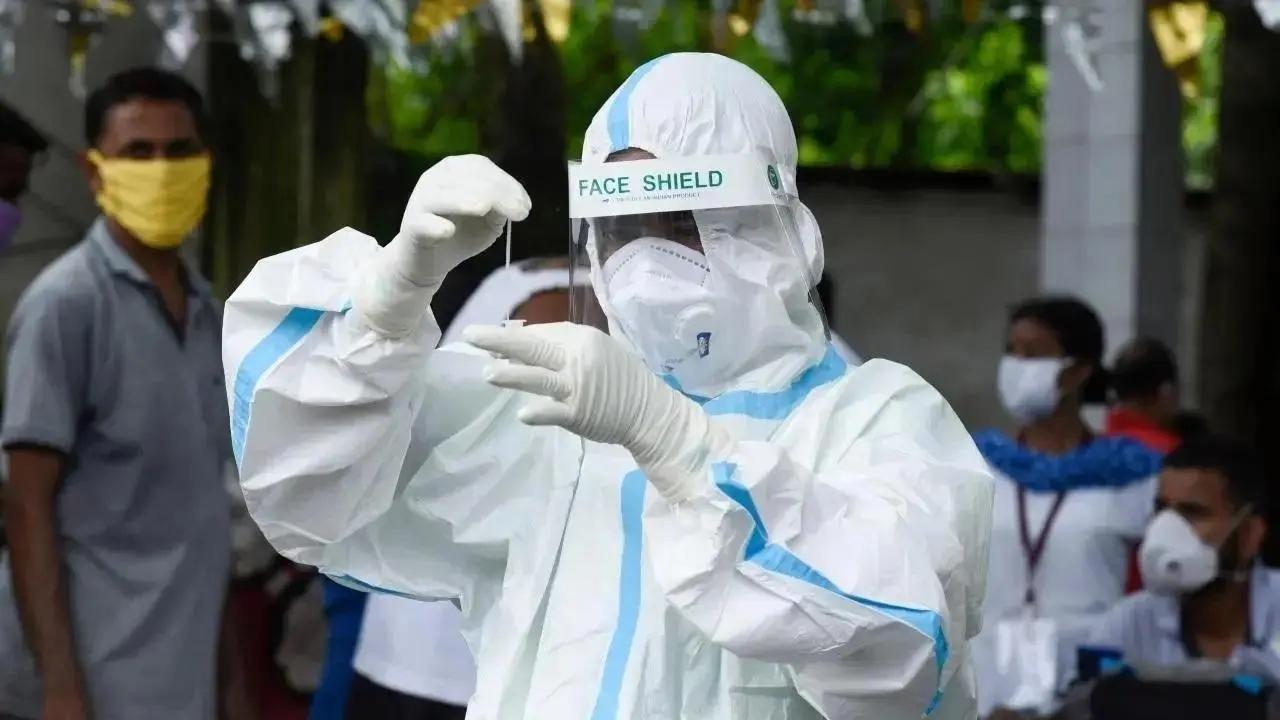 Representative Image. Pic/iStock
Three persons succumbed to coronavirus on Wednesday in Maharashtra while the state recorded 343 new covid-19 positive cases.
A media bulletin released buy the state government said that 194 patients were discharged today taking the number of those who were discharged from the hospitals after contracting the virus to 79,90,824.
ADVERTISEMENT
The bulletin stated that the recovery rate in the state stood at 98.16 per cent.
It said that out of 8,65,71,673 laboratory samples 81,41,020 have been tested positive for Covid-19 until today.
Amid the rise in the Covid-19 cases, the Prime Minister Narendra Modi earlier this week reviewed the situation and public health preparedness.
Modi chaired the meeting to assess the Covid-19 and influenza situation in the country in terms of preparedness of health infrastructure and logistics, status of the vaccination campaign, emergence of new Covid-19 variants and influenza types and their public health implications for the country, a statement issued by the Prime Minister's Office (PMO) said.
During the meeting, a comprehensive presentation was made covering the global Covid situation including the rising cases in India by Secretary, Health, Rajesh Bhushan.
The prime minister was briefed that India has been witnessing a slight rise in new cases with average daily cases reported as 888 and weekly positivity reported as 0.98 per cent in the week ending March 22. However, 1.08 lakh daily average cases have been reported globally during the same week.
Also read: Man with knife goes on rampage in south Mumbai, injuries five
The action taken on the directions given by Modi during the last Covid review held on December 22, 2022 was also briefed, the statement said.
He was informed that availability and prices of 20 main Covid drugs, 12 other drugs, eight buffer drugs and one influenza drug is being monitored.
A mock drill was also conducted on December 27, 2022 in 22,000 hospitals, and many remedial measures taken by hospitals thereafter.
Modi directed officials to enhance whole genome sequencing of positive samples with the designated INSACOG genome sequencing laboratories. This will support tracking of newer variants, if any, and timely response, the PMO said.
The prime minister emphasized Covid-appropriate behaviour including wearing of masks in hospital premises by both patients, health professionals and health workers. He also stressed that wearing of masks is advisable when senior citizens and those with co-morbidities visit crowded areas, the statement said. Do you like to interpret your dreams?