According to the Mumbai Police, the incident took place under the jurisdiction of DB Marg Police in south Mumbai when a 54-year-old man who was later identified as Chetan Gala got hold of a knife and began attacking people at a residential building. He allegedly attacked multiple people with the knife he was carrying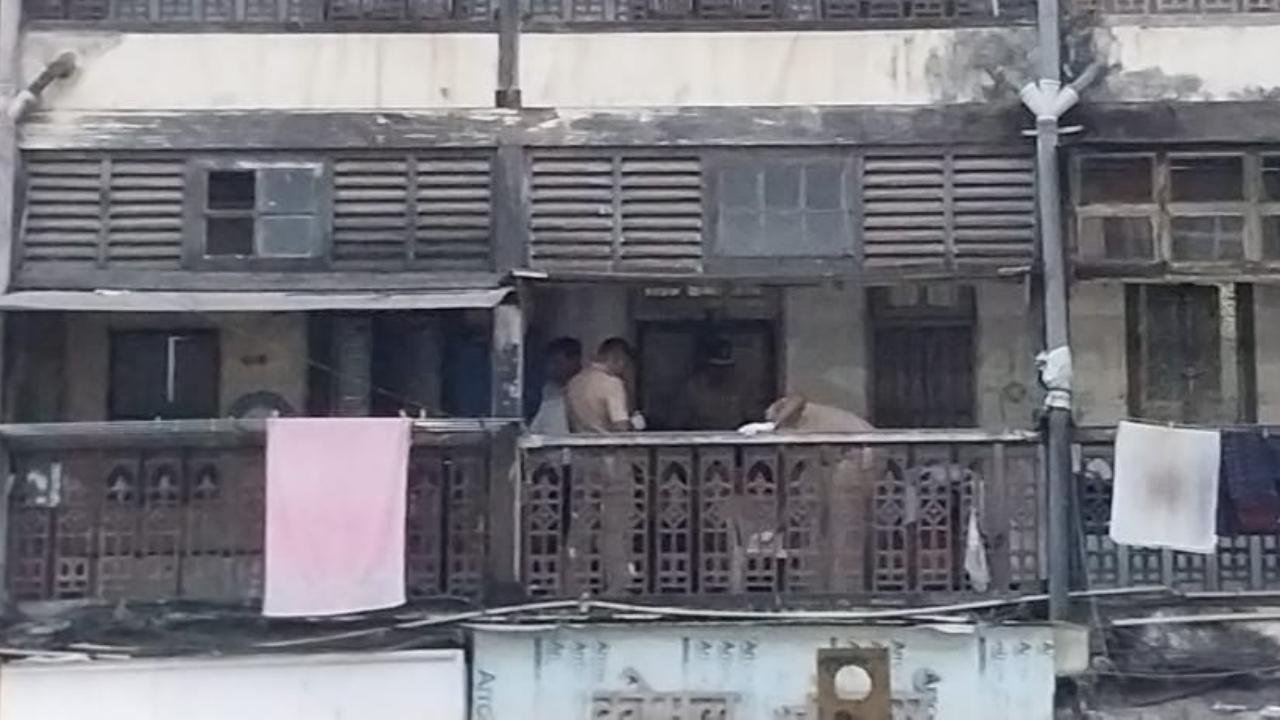 Mumbai Police at the crime scene on Friday. Pic/Ashish Raje
The Mumbai Police on Friday said that a 54-year-old knife wielding man on Friday allegedly created panic and fear in south Mumbai after he allegedly attacked at least five people. The injured were rushed to the hospital following the attack, the police said on Friday.
According to the Mumbai Police, the incident took place under the jurisdiction of DB Marg Police in south Mumbai when a 54-year-old man who was later identified as Chetan Gala got hold of a knife and began attacking people at a residential building. He allegedly attacked multiple people with the knife he was carrying. 
ADVERTISEMENT
"The incident took place at the Parvati Mansion building in DB Marg area, the police were informed about the matter and rushed to the spot. At Least five people sustained injuries in his attack who were rushed to a nearby hospital for medical treatment," an official said. 
Also Read: Mumbai Police issues preventive orders till April 8, check list of exemptions
Those injured in the incident were shifted to the HN Reliance Hospital and Nair Hospital respectively, the police said. 
Sources said, after the man began attacking the people in the locality, the entire area was in fear and panic. The police rushed to the spot to get control of the man who was taken into custody by the police. 
Confirming the development, the police said that the man was taken into custody and the injured were immediately rushed to the hospital for treatment. Further investigations and legal procedure against the accused is being done. 
Further details are awaited. Will the newly created special police commissioner post help Mumbai with better policing?