The assurance came at Monday's Opposition meeting to prevent further skirmish with MVA partner Shiv Sena (UBT)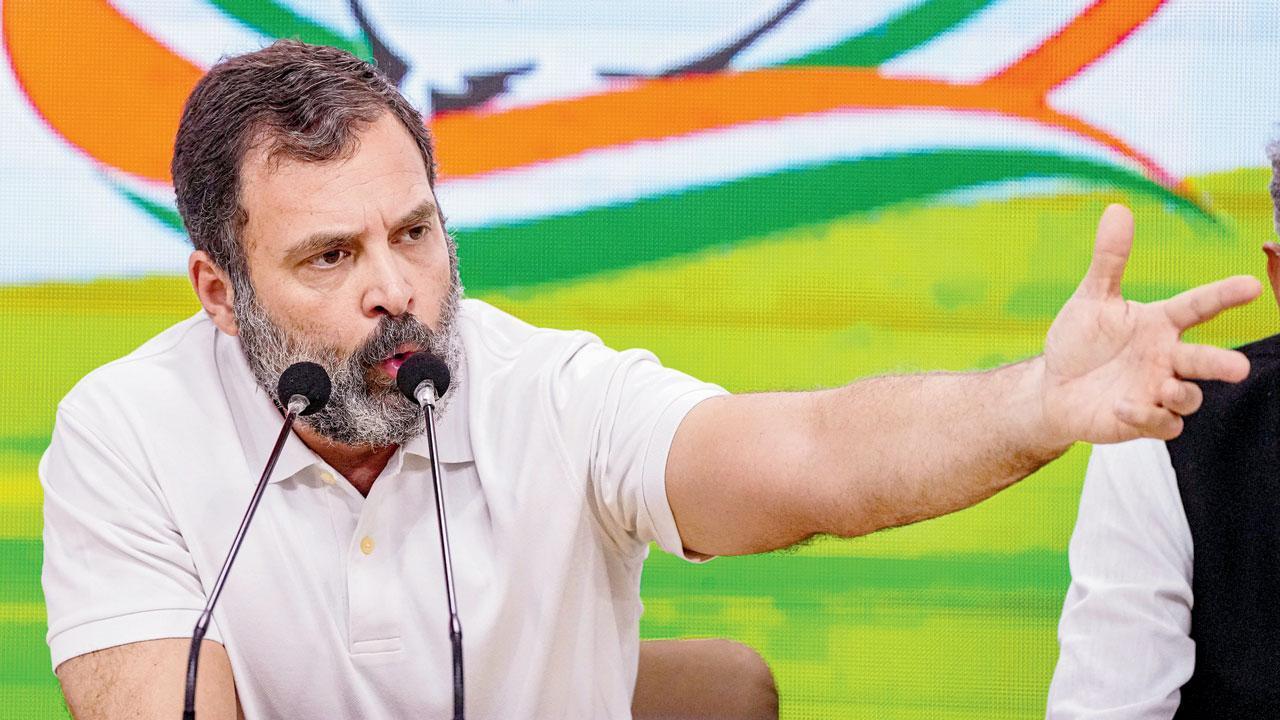 Sources said Sharad Pawar explained to Rahul Gandhi, Savarkar's role in the country's freedom struggle and other sectors. Pics/Ashish Raje, PTI
Nationalist Congress Party President Sharad Pawar has successfully intervened to prevent more fissures in the Maha Vikas Aghadi that Congress leader Rahul Gandhi's Savarkar jibe had created. People in the know said Gandhi has assured to avoid making statements on VD Savarkar to not further infuriate Shiv Sena (UBT).
The Sena (UBT) had skipped the Opposition's joint meeting and stayed away from protests in New Delhi after Uddhav Thackeray publically cautioned Gandhi against insulting Savarkar, who he said his party revered like a god.
ADVERTISEMENT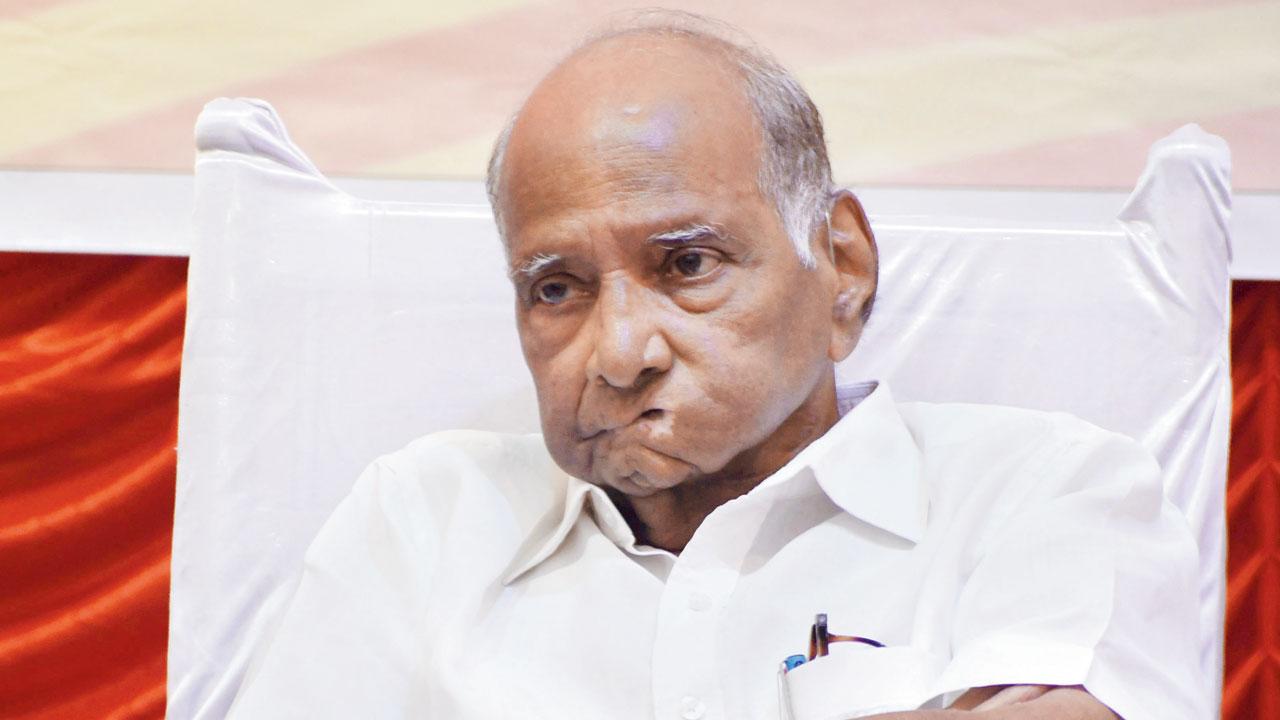 Thackeray's associate and Rajya Sabha MP Sanjay Raut endorsed the information coming from Monday night's meeting in which Gandhi was reported to have received gyan from Pawar. "There could be some misunderstanding (about Savarkar)," said Raut, expecting the Congress leader to read about Savarkar.
Also Read: Did you know that the name Colaba was originally coined by Kolis as Kola-bhat?
Pawar play
According to sources, the NCP boss explained to the former Congress president, Savarkar's role in the country's freedom struggle and other sectors, and his non-alignment with the BJP's ideological parent, the RSS. "It isn't right to call Savarkar a 'maafiveer' (who tendered apology to the British). Following this, Gandhi agreed to avoid making statements that would impact the alliance," said a leader.
Also read: More BJP wins in elections, more protests it will face from opposition: PM Modi
Others upset
Sources also said not only the Thackeray Sena, but also a section of the Congress was upset over Gandhi's rhetoric because of its negative impact, particularly in Maharashtra, where Gandhi had dug up the Savarkar issue during his Bharat Jodo Yatra, and reiterated it recently at a media conference in which he protested his disqualification from Lok Sabha. "My name is not Savarkar, my name is Gandhi. Gandhis don't apologise to anyone," he had said, in response to a question.
The disenchantment in the Sena (UBT) was politically exploited by the Shiv Sena (Eknath Shinde) and BJP. They said Thackeray should quit MVA instead of issuing hollow threats that an insult to Savarkar would not be tolerated. The ruling parties have decided to organise a fully political event, the Savarkar Gaurav Yatra between March 30 and April 6 in Maharashtra's 288 assembly constituencies to celebrate the late freedom fighter, and condemn Gandhi.
The BJP leadership saw Pawar's suggestion and Rahul's action as a political compromise. "If Pawar thinks insulting Savarkar is inappropriate, then the NCP should organise events to celebrate Savarkar and hold a Gaurav yatra in his honour," said Mumbai BJP president Ashish Shelar.