Modi took the swipe at opposition parties, who are up in arms against the government over a host of issues, at the BJP Parliamentary Party meeting in which he asked MPs to dedicate the period between the party's foundation day on April 6 and B R Ambedkar's birth anniversary on April 14 to the cause of social justice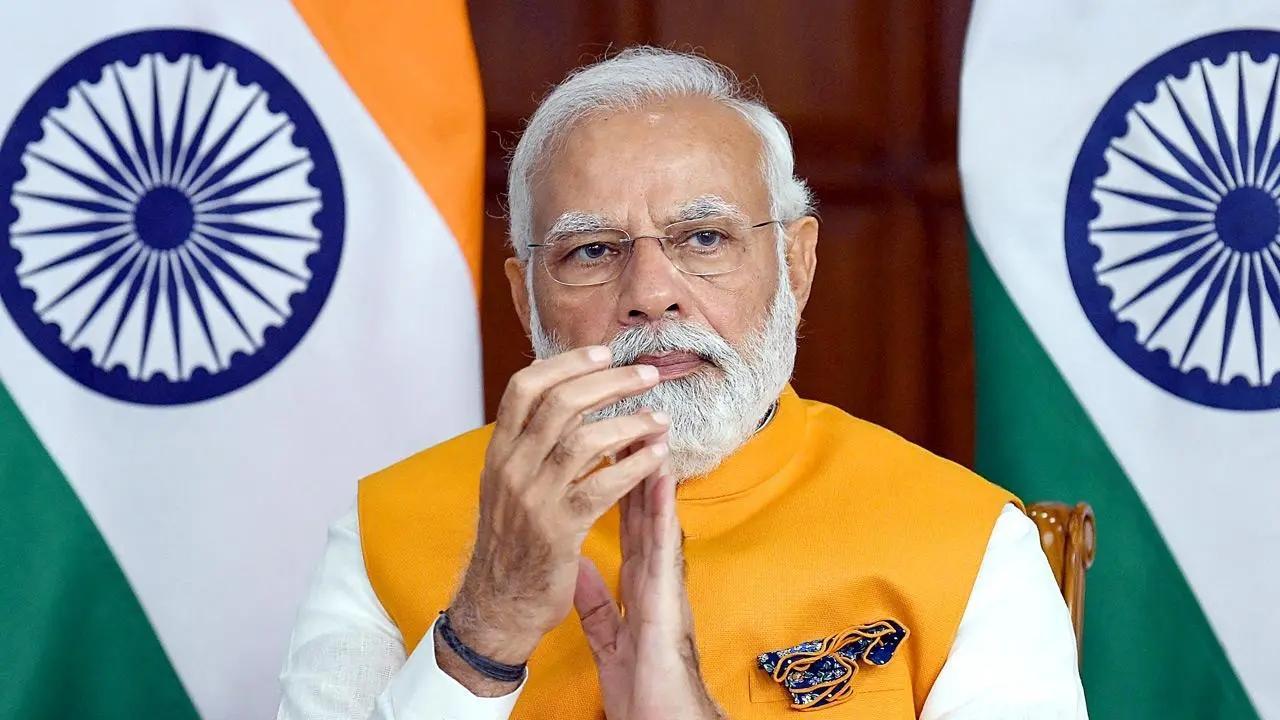 File Photo
Prime Minister Narendra Modi on Tuesday linked the opposition's attack on his government to the BJP's emphatic electoral performances and asserted that the more wins the ruling party achieves, the more it will be targeted, sources said.
Modi took the swipe at opposition parties, who are up in arms against the government over a host of issues, at the BJP Parliamentary Party meeting in which he asked MPs to dedicate the period between the party's foundation day on April 6 and B R Ambedkar's birth anniversary on April 14 to the cause of social justice.
ADVERTISEMENT
Union minister Arjun Ram Meghwal told reporters that Modi also asked the party MPs to promote and publicise various government schemes for a month from May 15 in their respective constituencies to mark its ninth anniversary.
In his address, the prime minister also called upon party leaders to work for the cause of "Mother Earth".
Also read: Will our democracy survive Modi?
"Mother Earth" is crying for freeing her from chemicals poisoning her, he said, adding that she has nurtured humanity through trees, grains, and other produce.
He said politicians should work for non-political causes as well as they have a lot of impact on society. In this context, Modi noted the Gujarat government's work for "beti bachao" (save daughters) when he was the chief minister and said it helped a lot in improving the gender ratio.
Parliamentary Affairs Minister Pralhad Joshi told reporters that Modi also asked the MPs to use the services of experts to learn new technologies, saying not knowing something should not be a reason for not using it.
In an apparent reference to the persistent opposition protests, Modi noted he had said during the Gujarat polls that such agitations will become more intense as the BJP wins more and more elections. The party will face more intense and low-level attacks, he noted.
This was the first BJP Parliamentary Party meeting after the recent assembly polls in three northeast states where the party was able to retain power in Tripura. Its alliance also won the polls in Nagaland while the party again joined hands with the NPP to be part of the government in Meghalaya.
Modi was lauded in the meeting for the party's feat.
Parliament's budget session, in its second leg, has been a washout since March 13 amid the opposition's protests demanding a JPC probe into the Adani issue.
Their protests have intensified following Congress leader Rahul Gandhi's disqualification from Lok Sabha after he was convicted by a Surat court in a defamation case.
BJP MPs too have protested in both Houses of Parliament demanding Gandhi's apology for allegedly insulting Indian democracy from foreign soil during his recent visit to Britain.
This story has been sourced from a third party syndicated feed, agencies. Mid-day accepts no responsibility or liability for its dependability, trustworthiness, reliability and data of the text. Mid-day management/mid-day.com reserves the sole right to alter, delete or remove (without notice) the content in its absolute discretion for any reason whatsoever.