"Strong agitation will be held in six Lok Sabha constituencies across Mumbai. There is anger in the minds of the common people as well," Shelar said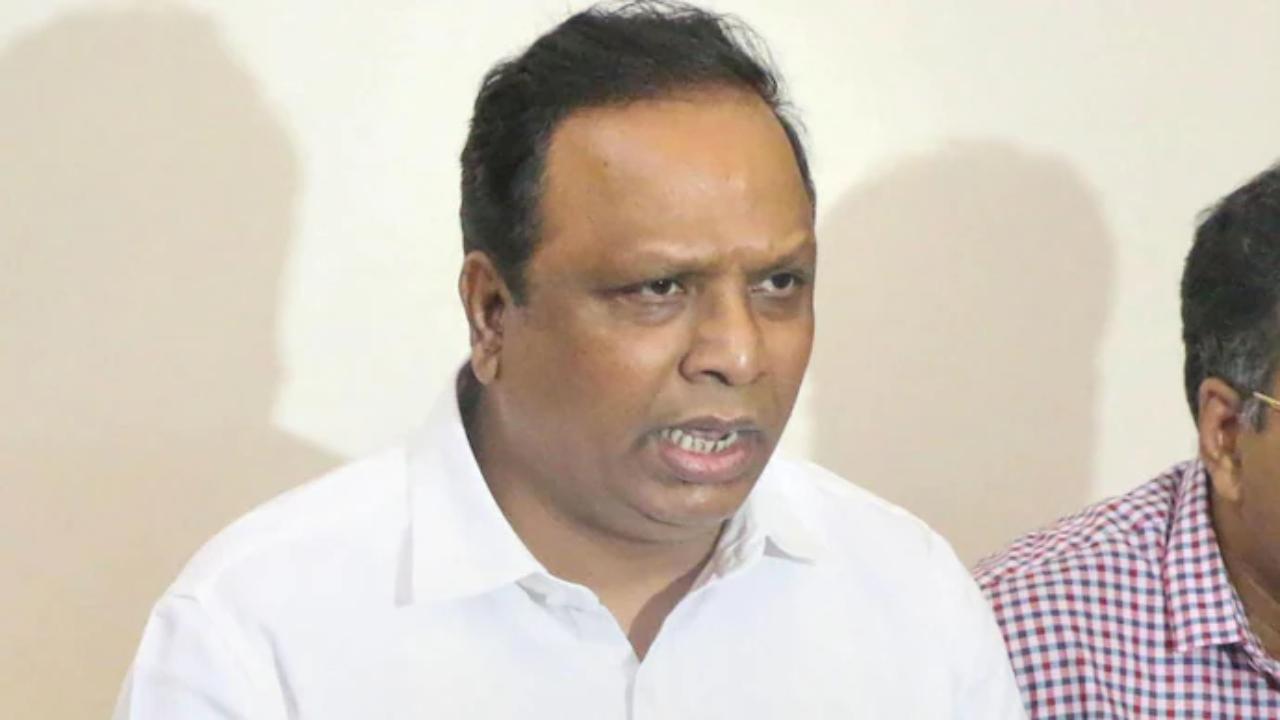 File Photo/PTI
The Bharatiya Janata Party (BJP) will hold protests in Mumbai and across Maharashtra on Saturday to protest against Congress leader Rahul Gandhi, who was disqualified from Lok Sabha after being convicted in a defamation case over his 'Modi surname' remark.
BJP Mumbai president and MLA Ashish Shelar told media that by commenting on the "surname Modi", Congress leader Rahul Gandhi insulted the OBC community. "We condemn him. The Bharatiya Janata Party will hold an agitation across the state on Saturday (March 25) to mark a protest. The agitation will be led by BJP state president Chandrashekhar Bawankule in all the six Lok Sabha constituencies in Mumbai. Also, all the BJP leaders along with large number of BJP office bearers will participate in the agitations."
ADVERTISEMENT
Demanding an apology from Gandhi, the BJP Mumbai chief said, "Rahul Gandhi's statement — why all thieves have Modi surname — has upset OBC communities. Gandhi was convicted after following the constitutional procedures. The punishment is according to the democratic procedures. Rahul Gandhi defamed our country on a foreign land. This will not be accepted by the BJP. And hence Rahul Gandhi must apologize. We will not tolerate him defaming the OBC community. He must apologize to the OBC community as well."
"To protest against this, we will host the state-wide agitation. Strong agitation will be held in six Lok Sabha constituencies across Mumbai. There is anger in the minds of the common people as well," Shelar said.
On Uddhav Thackeray calling Gandhi's disqualification undemocratic, Ashish Shelar said that those whose knowledge about Civics is poor must not talk about democracy.
"Civics, as a subject, cannot be learnt from a photo camera. It has to be studied with open eyes. Uddhav Thackeray himself is talking against the democratic system. The Rambhau Mhalgi Prabodhini is ready to teach Uddhav Thackeray, in fact he needs training. Denigrating the OBC community and insulting them is indeed a crime and Uddhav Thackeary unfortunately is not aware about it. He must educate himself about it or take tuitions from us," he said.
Also read: Mumbai: Western Railway to operate jumbo block between Borivali and Jogeshwari stations on Sunday
The BJP Mumbai chief also said that according to the Indian Constitution, if any community is defamed, any person from that community has the right to go to the court against it. "And Uddhav Thackeray seems to be unaware about this provision and hence he needs training from us. He also does not seem to know that the court's verdict is binding on all. Also, after the court pronounces punishment the law passed in the Parliament, according to the constitution, comes into force. We will also send a Civics textbook to Uddhavji Thackeray. It is inappropriate for him to blabber without knowledge of provisions of the constitution," Shelar added. Do you like to interpret your dreams?