Tushar Gandhi and Google have created a 'Dandi March story' on Google Earth's Voyager, which users can use to see the exact route that was travelled by Bapu and his 78 followers 87 years ago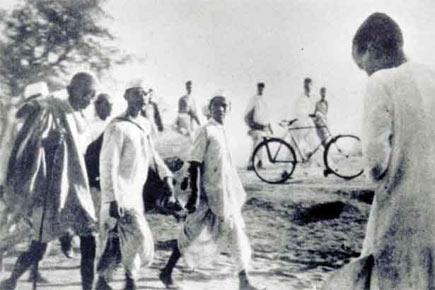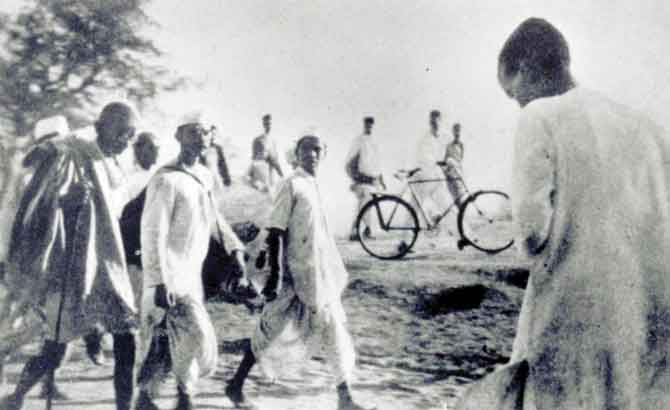 The Dandi March story is told by Bapu's great-grandson, Tushar Gandhi, with pictures. Pic courtesy/Google Voyager
In the 70 years since Independence, the nation has come a long way, but it all began with the first step taken by Mohandas Karamchand Gandhi on the landmark Dandi March, which kicked off the civil disobedience movement. Now, you can retrace Bapu's steps on your screen with the help of none other than his great-grandson Tushar Gandhi, courtesy Google.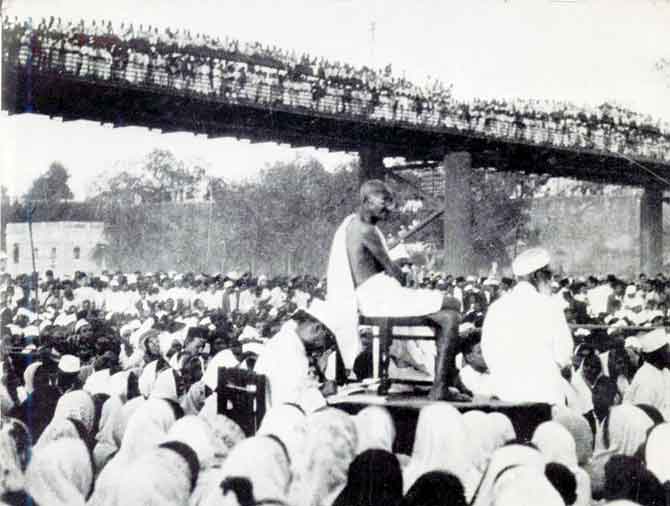 Gandhi and the tech giant have created a 'Dandi March story' on Google Earth's Voyager, which users can use to see the exact route that was travelled by Bapu and his 78 followers 87 years ago. What makes for compelling storytelling are the 22 slides with accounts that describe the entire journey, and also show marquee spots that were eminent during this march.
Also read: Global shapes for Dandi March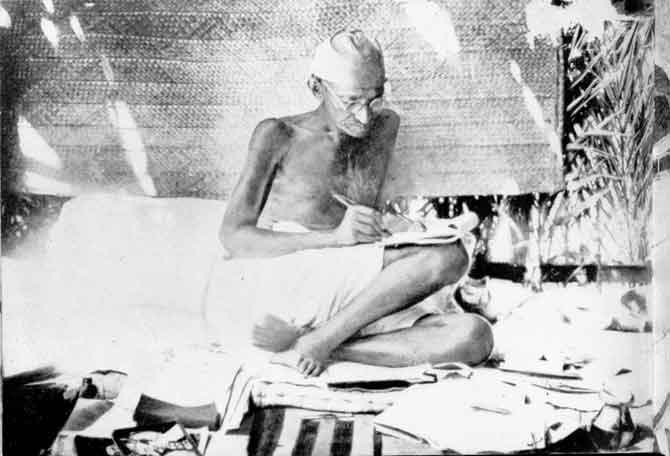 Route was lost to history
"This has been a passion of mine since 2005 when I did the entire march myself," said Tushar Gandhi (67), a resident of Santacruz. "The route was getting lost with time; there existed a lot of misconceptions, along with wrong suggestions that were creeping in. One of the main reasons to go ahead and re-create this route was to demarcate the most accurate route that was undertaken back in 1930."
Also read: IIT-B recreates Dandi March with 80 life-size sculptures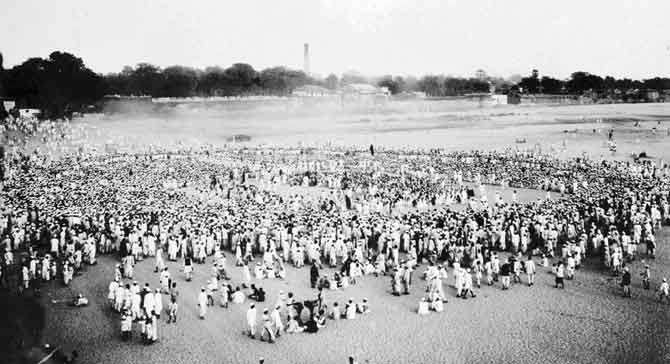 Each slide relates to a key stage in Mahatma Gandhi's journey, recounting what happened at every location, along with a photograph taken at the time. Pics courtesy/Google Voyager
According to him, although most people were aware of the villages where Gandhi stayed at and where he spoke to large crowds, it was the route between these villages that was getting lost. "I approached Google a year-and-a-half ago and they told they that they had an app by which they could pinpoint the route." Six months ago, Google got back to him again to say that they felt it was a good idea to re-create the Dandi March.
Also read: Artists to retrace Dandi March
Never done before
The Voyager story is told in the words of Tushar Gandhi, based on his family knowledge and his own retracing of the march in 2005, on its 75th anniversary. It's a story that's never been told before in completion and is exhibited over a montage of 22 slides, each one of them relating to a key stage in Mahatma Gandhi's journey to specific locations along the way. Each slide recounts what happened at the location, along with a photograph taken at the time. The slides cover it all; from the first stop at the Gujarat Vidyapith to the heartwarming incident of a boat owner who ferried almost 400 volunteers and villagers across the Narmada river, free of charge. "I am very happy with the way the project has turned out; this is the most accurate rendering of the route that has ever been created," said Gandhi, admitting that it would next-to-impossible to "pinpoint the exact path walked on in 1930."
---
You may also like - Independence Day Special: Reliving history in pictures