As they cannot be admitted to Indian institutes, some are looking at transferring to univs in other countries, and in one case, even bravely heading back to the war-torn nation to complete their education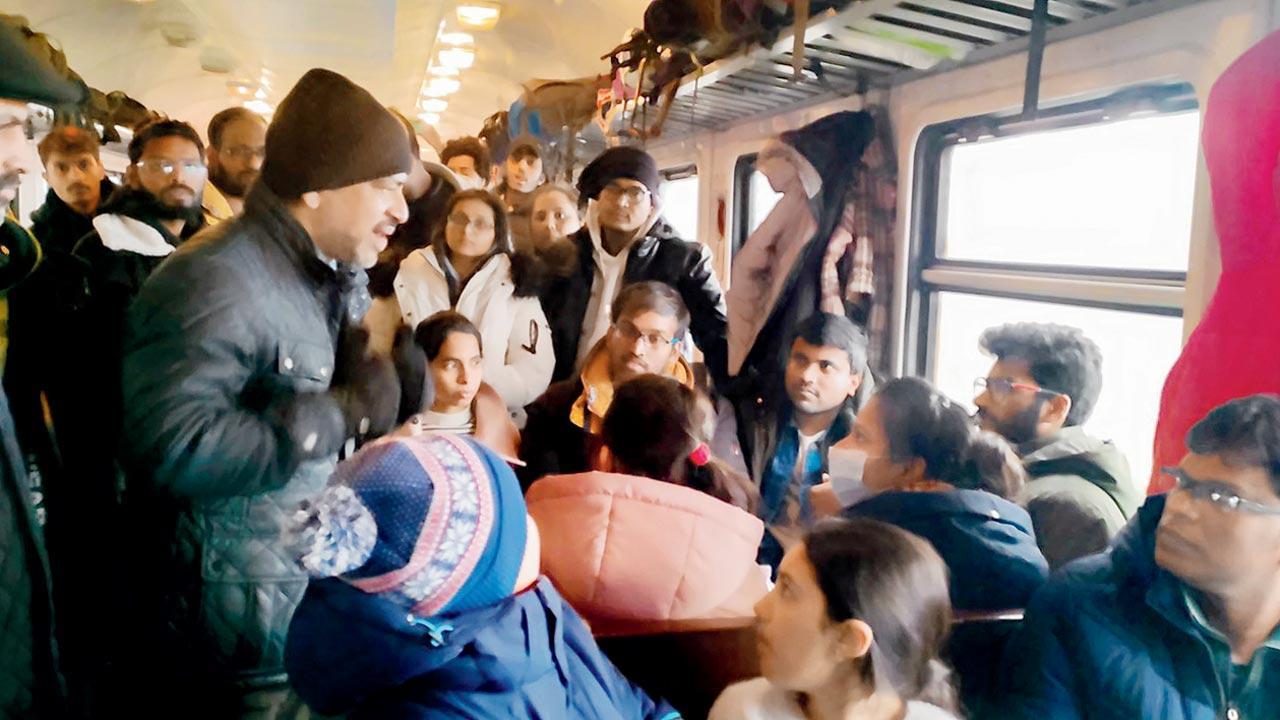 Indian Ambassador to Ukraine Partha Satpathy interacts with Indian students onboard a special train carrying 600 students from Sumy University at Lviv Railway Station, in Ukraine in March. They were brought on evacuation flights to India. File pic/PTI
Students who were evacuated due to the war in Ukraine and brought back to India, have been looking for alternatives to complete their education. The Central Government had told the Supreme Court that the medical students cannot be admitted in India as the National Medical Commission Act doesn't allow it. The Centre also stated that students went to foreign countries due to two reasons - poor merit in NEET and affordability. If it allowed poor merit students into  premier medical colleges in India, this could lead to litigation and create hassles in the fee structure.
According to the Ukraine's Ministry of Education and Science website, there are around 18,000 Indian students in Ukraine institutes.
Also read: Ukraine asks medical students to return, but Mumbai parents not comfortable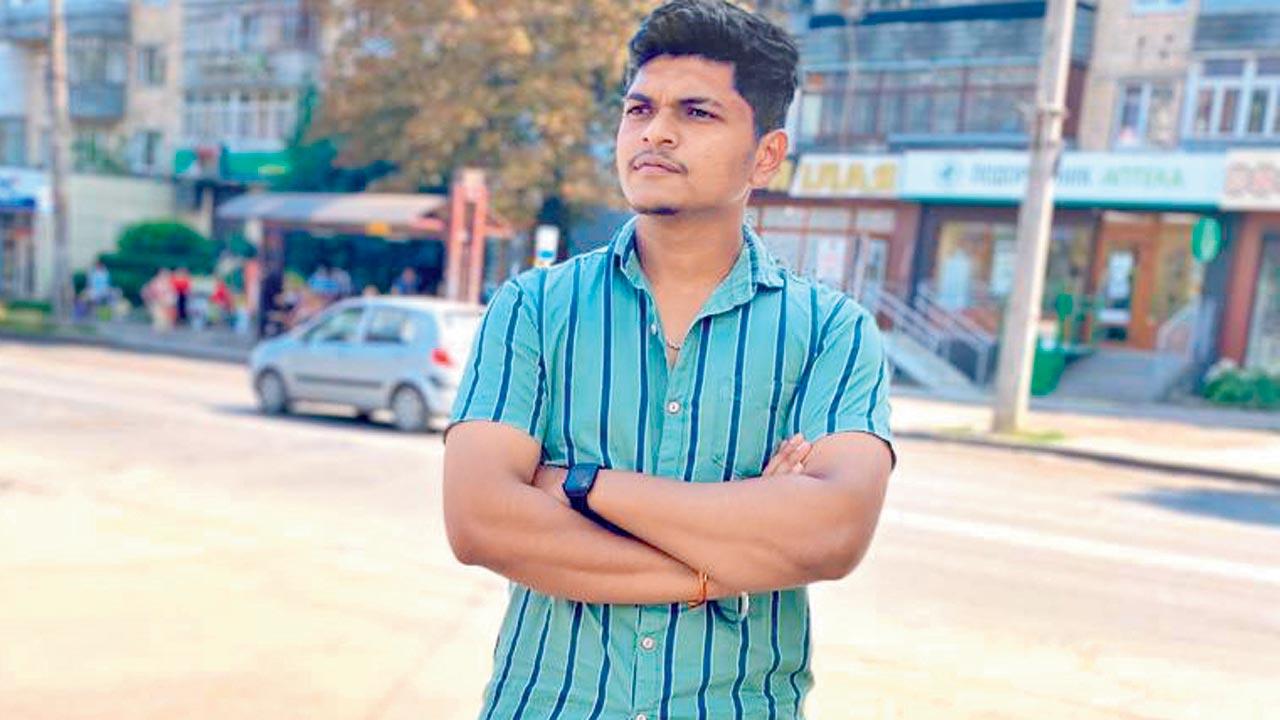 Avishkar Mule, who is returning to Ukraine
Difficult to find alternatives
With the new semester starting soon, many students are facing difficulties finding alternatives, but are sure that they want to continue medicine. Mumbai-based Sahil Pal, who just cleared his second year's first semester, is definitely not going back to Ukraine, and said he has two options. "I will transfer to another university or my university could relocate to Uzbekistan. I am currently waiting for more guidelines," said the 20-year-old. He explained that getting a transfer to another university is quite easy. All one requires is a transcript by another university which a student can get within 10-15 days but he is currently waiting for his transcript which his university has still not yet given.
'High cost of living'
Ahmednagar-based Akhil Deshpande chose to get transferred to Uzbekistan. He is currently in his third year but opting for a transfer means that he will have to repeat one semester. "What choice do I have? My parents are not ready to send me back to Ukraine and it is also very risky," he said. He admitted that he wouldn't want to continue in India because not only is the syllabus different, but it is also, "very difficult to pass in India." The 21-year-old also said that due to war, the cost of living in Ukraine is also high. "My course in Ukraine costs around $3,980 per year while in Uzbekistan it is around $3,500. Even if I have to repeat a semester, it will be a little difficult financially but manageable," he said. The rent in Uzbekistan is also cheaper than Ukraine and he doesn't have the compulsion of staying in a hostel.
But while transferring is a convenient solution, Avishkar Mule, a Pune-based student, will head back to Ukraine in mid-October. The 23-year-old is currently a fourth year student and is aware that the Indian embassy in Ukraine has warned against travelling to the war-ridden country, but said he has no choice. "I don't want to transfer because that would mean I will have to repeat my semester and I will waste my time and resources." He said that since his university was in Chernivtsi, an area which is not badly affected, it would not be that risky to go back.