According to the NCP leader, he was invited to the school to distribute wheelchairs to the needy and shot the video during his visit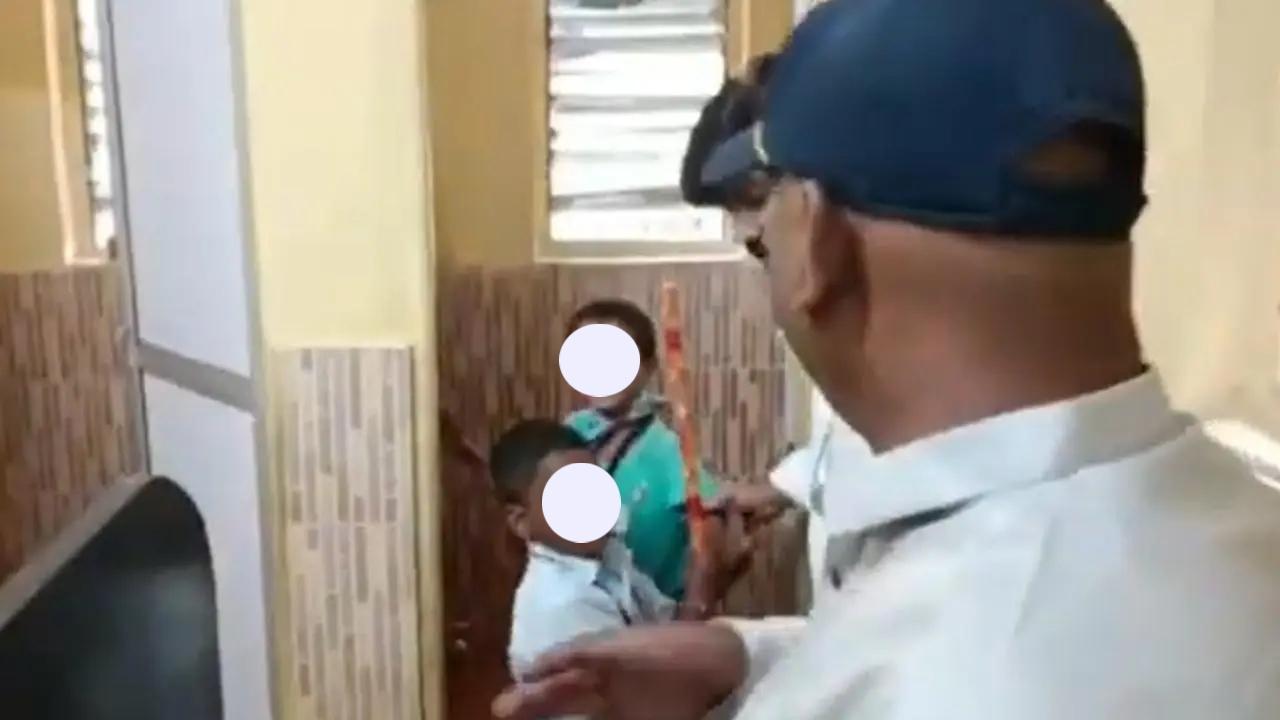 Screengrab from the video
A viral video shot by an Nationalist Congress Party (NCP) leader highlights the school students holding brooms and wipers inside a toilet. The school and Mira Bhayander Municipal Corporation (MBMC) authorities have deny the allegations made by the NCP leader.
According to the NCP leader, he was invited to the school to distribute wheelchairs to the needy and shot the video during his visit.
Gulam Farooqui, District President, Minority Cell, NCP, said "We visited the Mashachapada MBMC school to give a wheelchair to a differently-abled student. There we requested the principal to see the school. The principal himself took me to the classes. He made me see the library, computer room, etc. Then  we reached the second floor, there I saw 4 students inside the toilet cleaning it with wipers."
"If it were a politics then there would have been party flags and banners. It was not political. The principal himself organized the event where I was distributing wheelchair to a differently-abled student," he added.
Also Read: Mumbai: Actor Annu Kapoor loses Rs 4.36 lakh to KYC fraud
Sandeep Shinde, principal of the school, said, "There are two cleaners in our school. They clean the toilets also. The children were putting water in the toilet so that pee gets flushed. They (NCP member) shot the video that time and made it viral. No student in our school cleans the toilet." 
Authorities have taken note of the video and investigated the matter. They further hinted at taking action against the NCP leader for defaming the school as part of a political conspiracy.
Sanjay Donde, Mira-Bhayandar Municipal Corporation (MBMC) assistant commissioner, "Students were not cleaning the toilet. After using the toilet they use water to flush it. They were just doing that. The NCP leader made a video at that time and assumed that students were cleaning the toilet. Our teachers have taught the students to flush the toilet after using it. They were doing the same. We have filed a written complaint at Kashimira police station against the political leader."