While neighbours say the man could only be seen leaving for office and returning home, family and friends say he had always been shy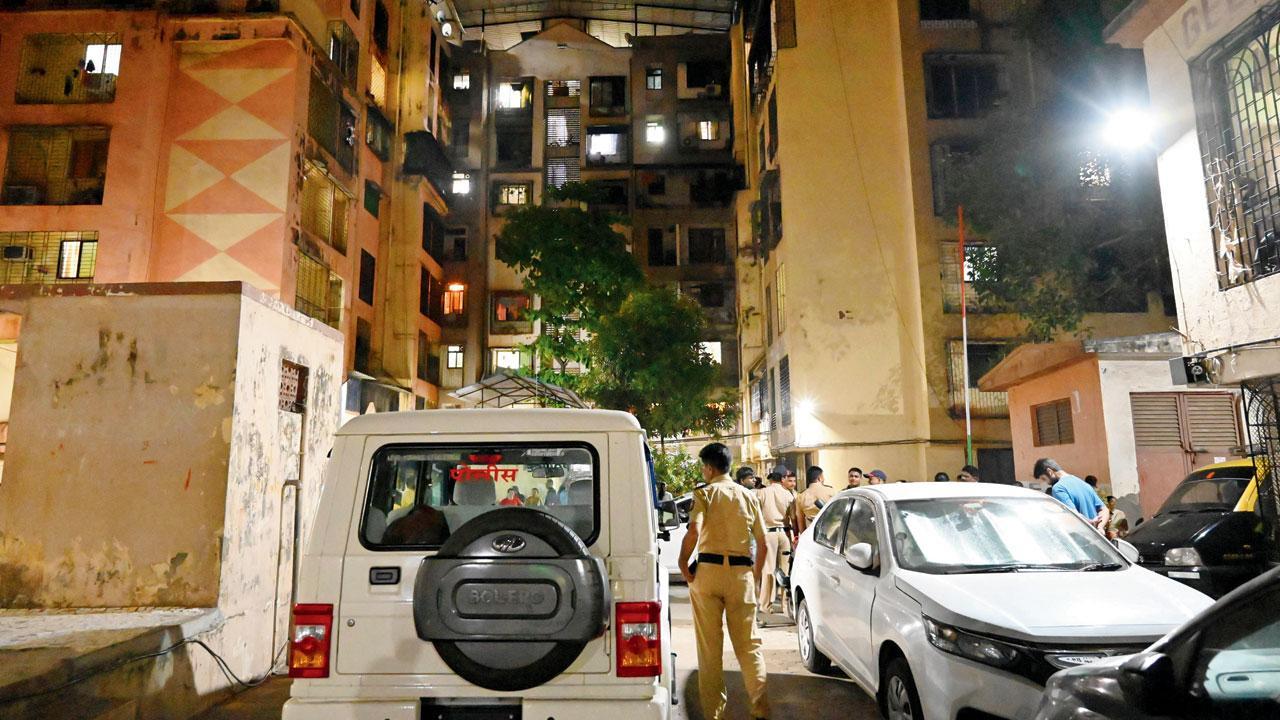 The man resided at Geeta Akashdeep CHS, Mira Road. Pic/Hanif Patel
Relatives, friends and neighbours of the 56-year-old man are in shock and cannot believe that he could be brutal to such an extent. "They never spoke to anyone in the society and the door to their flat would mostly stay shut," said his neighbours at Geeta Akashdeep CHS in Mira Road.
'Never spoke to us'
ADVERTISEMENT
"We were the couple's neighbours for the past three years, but we didn't know their names [until after the alleged murder]. They never opened their doors, never participated in programmes, festivals and any kind of activities organised in the society. We only saw them coming out of the house and going back inside once in a while. They never spoke to any of us," a neighbour told mid-day.
"We can't believe that he killed her. We had never heard them fight," the neighbour added. Another resident, too, said that they had never heard them argue with each other. "It is shocking what is being said about him, that he killed his live-in partner and chopped her body into pieces."
He would ride to his work in the morning and return in the evening, the residents said. A woman said she moved to her relative's place after the incident came to light on Wednesday evening. "It's difficult for me to go upstairs to my house. It's suffocating for me to stay in this society," she added.
Since that evening, parents have not sent their children out to the society campus. "They are young. This will impact them badly. Many parents have decided to wait till things return to normal," said one parent.
'Seemed stressed'
A friend of the accused, from Borivli West, said, "Two weeks ago, he had come here and we had a brief chat. I noticed that his behaviour had changed. He seemed stressed. I enquired if something was bothering him, but he said nothing."
A relative from Borivli said that he has always been shy. "He never spoke to anyone, but was not into any kind of activities. When his parents died, he was in debt, which his society and relatives helped repay. Five years back, his financial condition improved and he shifted to Mira Road from Borivli. We did not know that he had been living with a woman."
Official speak
Gauri Chhabria, member, Maharashtra State Commission for Women, said, "A committee should be formed in every society to interact with women residing there. In this case, severe punishment should be given so that such incidents do not happen in the future." Do you practice ecotourism?