It will help look for the mortal remains of the MBBS student in the seabed near Bandstand, says Crime Branch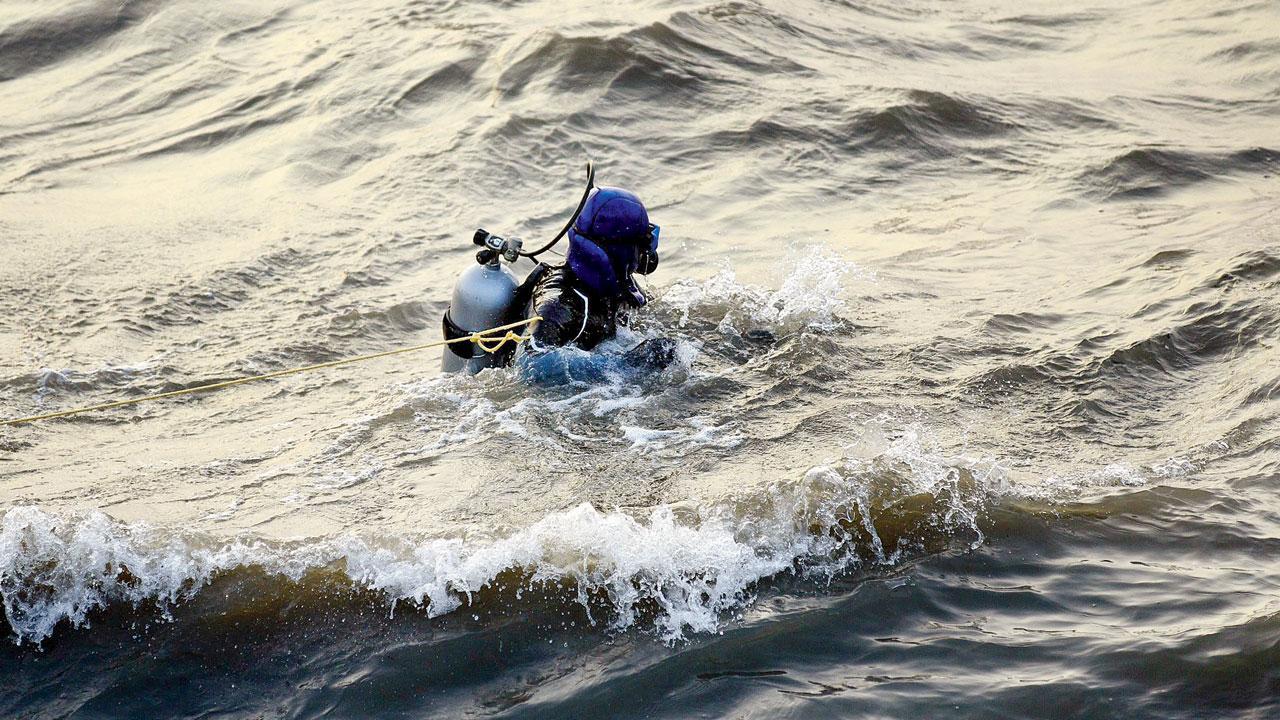 Divers look for the remains of the MBBS student
The Mumbai Crime Branch has given approval to a private company that supplies divers, to conduct a hydrographic survey, to locate the MBBS student's body from the Arabian Sea at Bandstand at Bandra. The hydrographic survey will detect the mortal remains in the seabed. Hydrographic surveys, during which machinery is used to map the area and take images of the seabed, cost around Rs 15 lakh.
There was hope that satellite images could help the police find the exact location of the MBBS student's body and the accused, Mithu Singh's last location on Bandstand, but the EOS Data Analysis centre, a California-based company, refused to give the data citing security reasons. Now the Crime branch will seek the home ministry's permission to get the satellite images and this will take at least three-four months.
ADVERTISEMENT
The MBBS student's murder is still a mystery as her body has not yet been traced. Singh confessed to Unit 9 of the Crime Branch that he killed her at Bandstand and dumped her body into the sea from where it will never come up again. He allegedly killed her on November 26, 2021.
Also Read: MBBS student case: 'Prove to me that my daughter is dead'
A Crime Branch source told mid-day the accused was aware of a whirlpool in the sea near Bandstand. "In January 2016 an 18-year-old girl, Tarrannum Kamruddin Ansari, slipped into the sea at Bandstand while taking selfies and drowned in the whirlpool. Singh knew about this whirlpool and he chose to dump the student's body at the same spot where Ansari died," the source said.
A source from the private company that supplies divers said that the sea is different at  Juhu, Versova, Aksa, Madh, Girgaon, Marve and Bandstand. At Bandstand there is rock for 100 meters in the sea water where people can walk, and later there is a slope, due to this reason our divers have to wait till low tide. There is also a lot of garbage inside the sea.
"We have got approval from the police department for the hydrographic survey but first we will use other technologies for 2-4 days until we get an analysis report of the location. It will come to us after the longitudinal survey report is generated," the source said. Do you often find yourself in the middle of office politics?