Accused's car crashed into 6 vehicles, power distribution box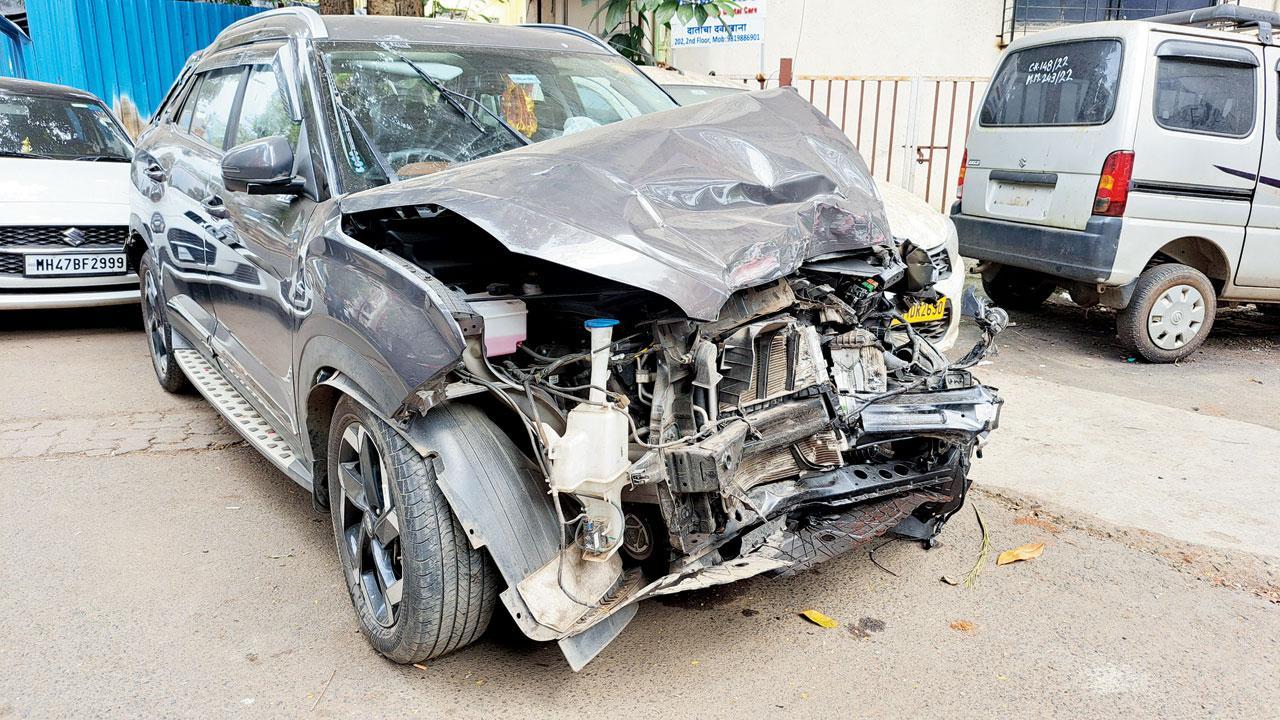 The car that hit the victim
A 23-year-old office assistant, who was hit by a speeding car while crossing a road in Malad around 6.15 am on Wednesday, succumbed to his injuries the following day. According to the police, the accident happened near Seksaria Industrial Estate on Chincholi Bunder Road. The deceased, Deepak Safi, had been walking home after finishing his night shift.
According to the eyewitness, the collision was so powerful that Safi was flung about 15 to 20 feet in the air and landed outside the gate of the Business Classic building. After hitting Safi, the car—a grey Hyundai Alcazar—collided with five to six vehicles that were parked on the road before smashing into a power distribution box.
Also Read: Mumbai: Woman who hugged elderly to steal valuables arrested
The driver, Vrushabh Anil Mistry, 22, and the car's two passengers were largely uninjured as the vehicle's airbags opened in the nick of time. The trio, who were clad in garba attire, had been returning home after a night of revelry. Eyewitnesses said that the passengers ran away from the scene of the accident but people insisted that Mistry, a resident of Chikuwadi, Borivali West, rush Safi to Lifecare Hospital as his ears and nose were bleeding.
Mistry subsequently saw that Safi was admitted to the ICU. He was arrested by the Malad police later. The vehicles that had been damaged by the trio had just been repaired at a nearby garage and were to be returned to their owners. The police registered the case on the complaint of the garage owner Sadique Khan.
An officer of the Malad police station said, "We registered  an FIR under IPC Sections 184, 279, 337, 338 and 427 against the accused." After Safi's passing, Section 304 (A)—causing death by negligence— was added to the charges, the officer stated.