He had given spouse Rs 2,000 to buy clothes, said he'd end life if she didn't return change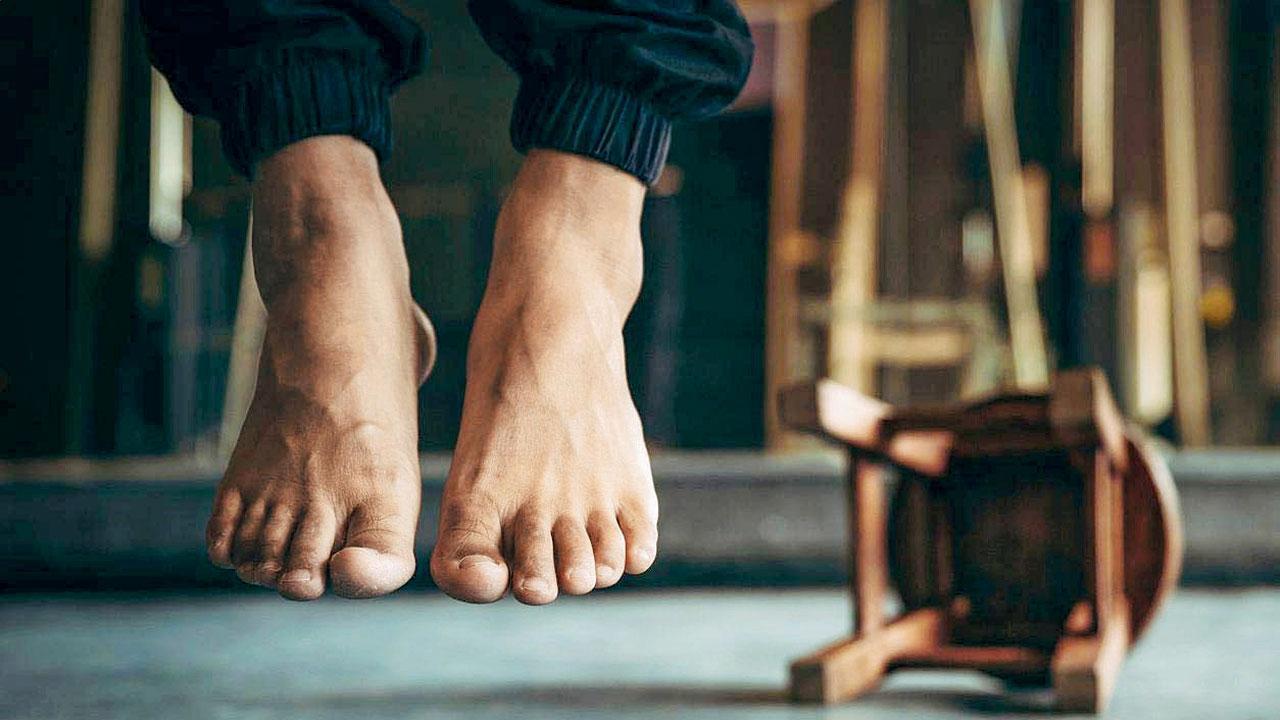 The deceased had locked himself in the bedroom. Representation pic
A 35-year-old man accidentally hanged himself, according to the police, while trying to scare his wife at his residence on Monday night. The Virar police have registered an accidental death report (ADR) and are investigating the incident. The deceased, Bhagwan Ramji Sharma, resided at the Laxmi Niwas building on Veer Savarkar Marg at Virar West, with his wife Chandnidevi, 26.
In fact, the couple had shifted the building only six days prior to his demise. Sharma working at a Bhayandar-based cloth-manufacturing unit. According to the police, Bhagwan had given Rs 2,000 to his wife to buy clothes. At the time, the latter promised to return Rs 500 but didn't do so. Due to this, the couple had a fight.
Also Read: Navi Mumbai: Police held naked man who terrorised Digha for days 
A police officer said, "He also threatened to die of suicide if his wife did not return Rs 500. He was trying to scare her and was not serious. However, he locked himself inside the bedroom and told her that he was ending his life. Though he was acting, he used a cloth, which got caught in the ceiling fan."
Chandnidevi, according to the police, immediately informed the neighbours and they rushed to their flat and broke down the bedroom door. They then found Bhagwan hanging from the fan. They rushed him to the nearest hospital but he was declared dead on arrival.
"Later, Chandnidevi told us about the entire incident," a police officer said. He added, "We have recorded her statement and found that Bhagwan had had an accidental death."
35
The age of the deceased CR`s Mumbai division has maintained efficient train operations with highest punctuality rate. Do you agree?