He was tracked by the Kalwa police and handed over to Rabale police; police say he has been previously booked in five cases of house breakings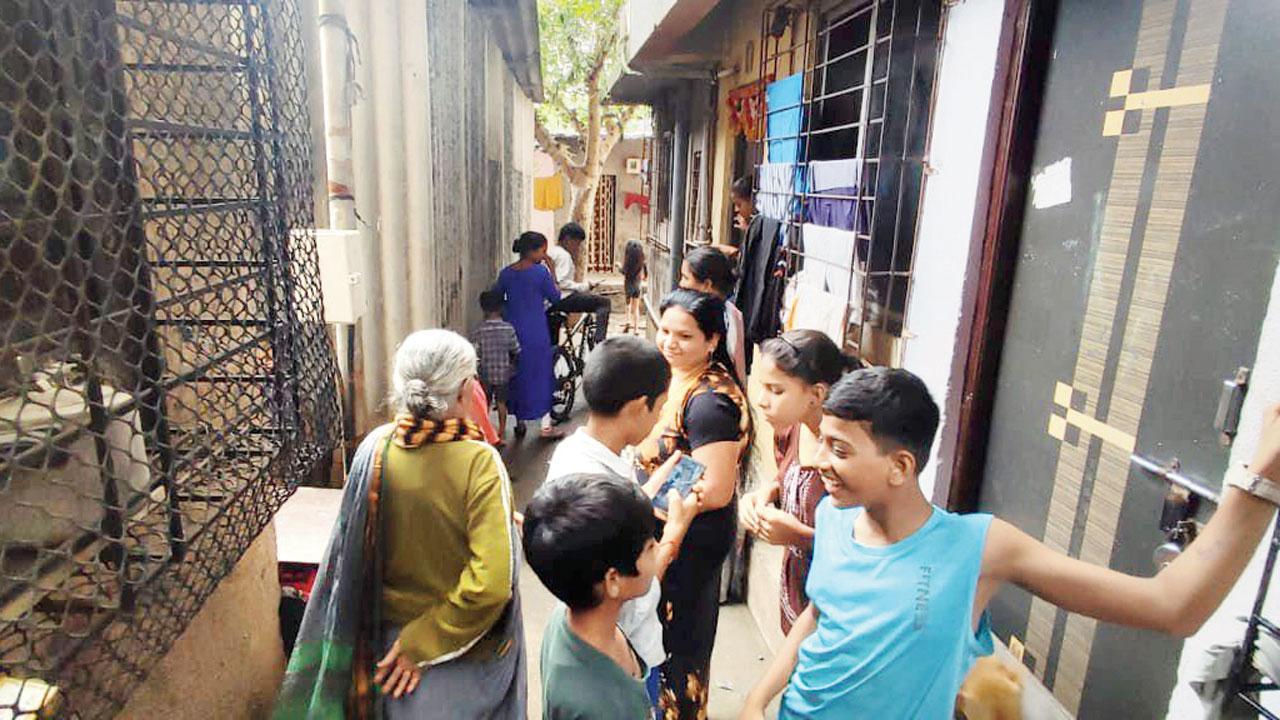 Locals see CCTV footage of the naked man on a mobile phone
A day after mid-day reported on the menace of a naked man in Digha, the Rabale MIDC police arrested the accused. The suspect was tracked down by the Kalwa cops and handed over to Rabale MIDC cops.
A naked man was creating havoc in Digha for the past fortnight. He was also captured in CCTV footage. The movement of the man had created panic among the residents as they felt he was part of a gang of criminals who were in the area for house breakings. A case of housebreaking was also registered by Rabale MIDC police when two mobile phones and cash were stolen. The sighting of the man also sparked rumours that some serial rapists were on the prowl. However, the police received no such complaints. Rabale MIDC had circulated the CCTV footage of the man in Navi Mumbai as well as Thane for identification of the accused.
ADVERTISEMENT
Also read: Mumbai: BMC plays it safe, refuses Shivaji Park to both Sena and breakaway
On Wednesday night, the Rabale MIDC cops got information that the Kalwa cops had detained a person. The accused was identified as Aditya Gupta alias Kaliya, 24, a resident of Manisha Nagar, Kalwa. He has been previously booked by APMC police in five cases of house breakings in Shil-Dayghar.
"A team of our cops was sent to Kalwa. We took the suspect to a hospital as he was feeling feverish. He was the same man as seen in CCTV footage. After tests, he was found to be alright and we arrested him," said Sudhir Patil, senior inspector, Rabale MIDC police station. The police are yet to interrogate the accused to find whether he is alone or with a gang, for robberies in Digha. He will produced in court today. CR`s Mumbai division has maintained efficient train operations with highest punctuality rate. Do you agree?