For past two weeks, residents too scared to step out after dark as some claim that serial rapists are on the prowl; police step up night vigil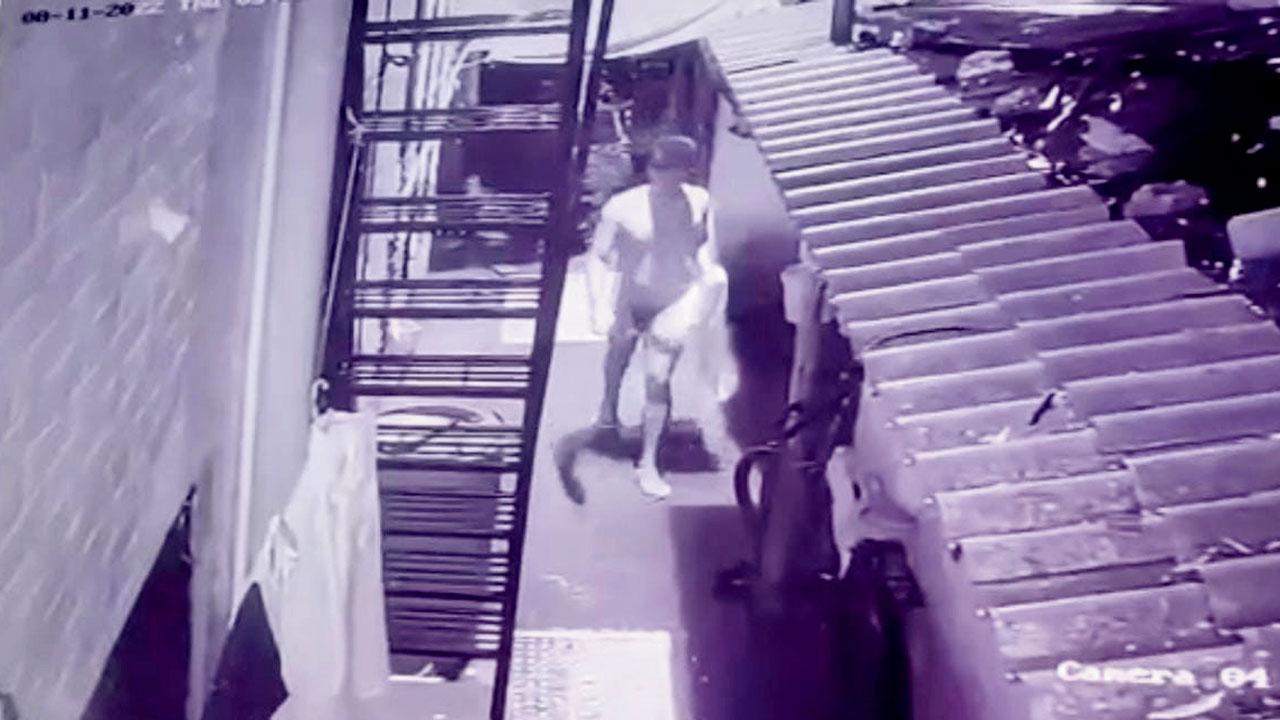 CCTV footage shows a naked man, purportedly in Digha. Cops said they are verifying its source
A cocktail of fear over the CCTV footage of a naked man and swirling rumours surrounding him is giving the residents of Digha, near Thane, sleepless nights for the past 15 days. The Rabale MIDC police have stepped up night vigil in the densely populated pockets of Krushnawadi, Sanjay Gandhi Nagar and Ambedkar Nagar to give confidence to the locals.
It all started after a resident claimed that he saw a man without clothes when he stepped out of his home at night to attend nature's call.  "The man was peeping into a home, he was completely naked. After I shouted at him, he started running away. I chased him but he vanished in the lanes," said the resident on the condition of anonymity. 
Soon, footage from CCTV cameras surfaced capturing the naked man. One of the clips shows a man without any clothes carrying a weapon. Residents say they have even heard footsteps on roofs, hinting that attempts are being made to sneak through the roof. The incident has also spawned rumours, with some claiming that some serial rapists are on the prowl. However, the police have received no such complaints. 
Also read: Maharashtra: Man stabs colleague in Thane after she refuses to marry him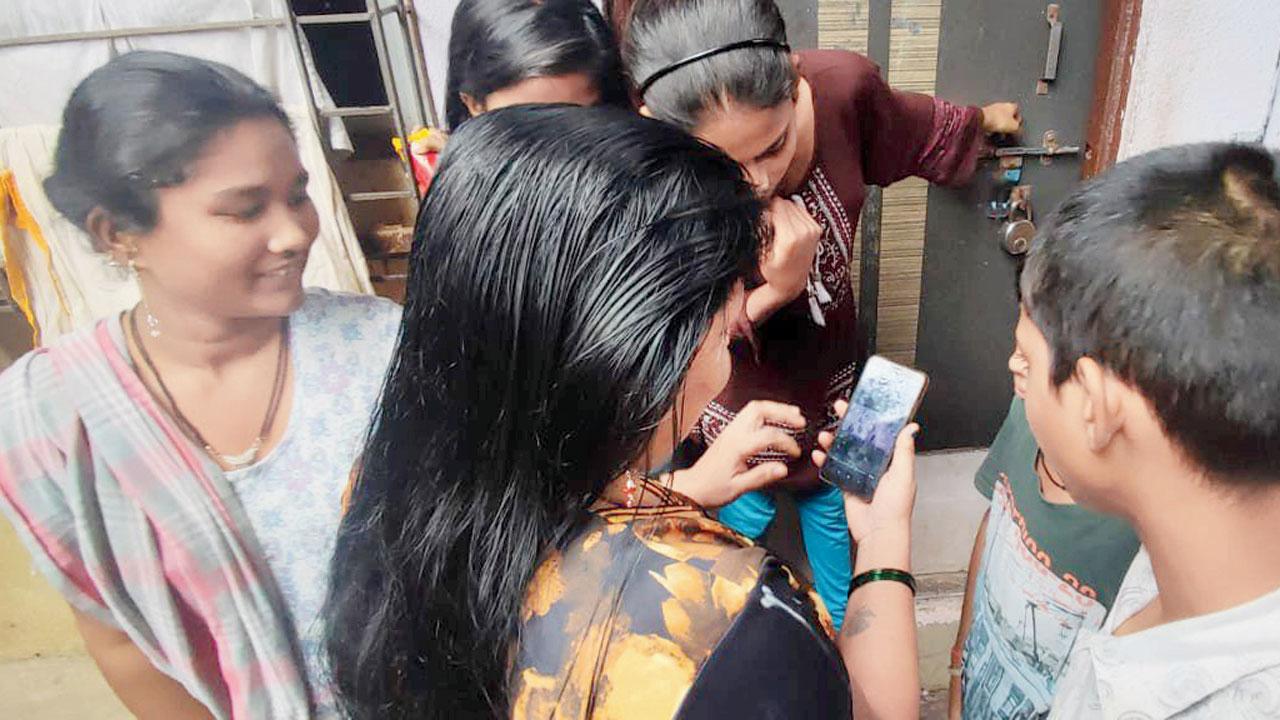 Residents watch the CCTV footage on a mobile phone
Residents said there is an atmosphere of fear. "Children are scared to go out to answer nature's calls. Even during early hours, housewives do not have the courage to go out," said Pooja Yadav, who lives at Krushnawadi. "We had gone to the police station to file a complaint but they didn't entertain us initially. Now, they are patrolling the area every night," she added.
Rabale MIDC cops said they have increased night surveillance. "The Digha area has a very dense population. There must be around 5,000 houses and buildings. The narrow lanes also make it difficult to chase anyone," said a cop who was on patrolling duty on Tuesday night. 
"There is indeed a fear among residents, but we are working hard to identify and track the man," he added. Senior Inspector Sudhir Patil said they deploy 2-3 officers and 20 constables for the night patrolling. "We are confident of tracking down the man soon. Also, we believe there is just one person not a gang," he said.
DCP (Zone 1) Vivek Pansare told mid-day, "There are more rumours about these men than facts. Yes, there is CCTV footage but we are also trying to verify where it has happened. Till now, there are hardly any serious offences. Just now we have received the information that Kalwa cops have nabbed one person of similar appearance and a team of Rabale cops has been dispatched. We are awaiting their inputs."
20
No of constables being sent on night patrol