Boy sustained 70 to 80 per cent burns; Manikpur cops register accidental death report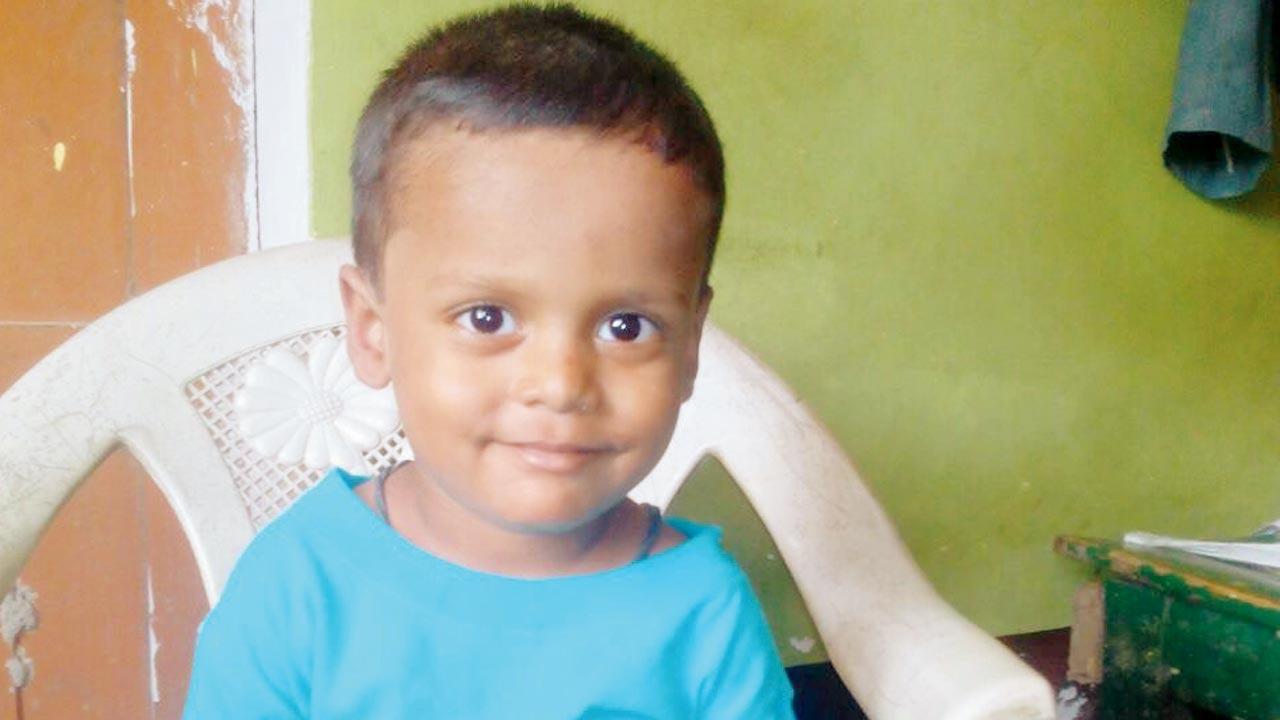 Shabbir Ansari
A seven-year-old boy on Friday succumbed to burn injuries that were sustained after an electric bike battery exploded in the living room of his Vasai residence where he was sleeping on  September 23.
The Manickpur police have registered an accidental death report (ADR) in connection with the incident.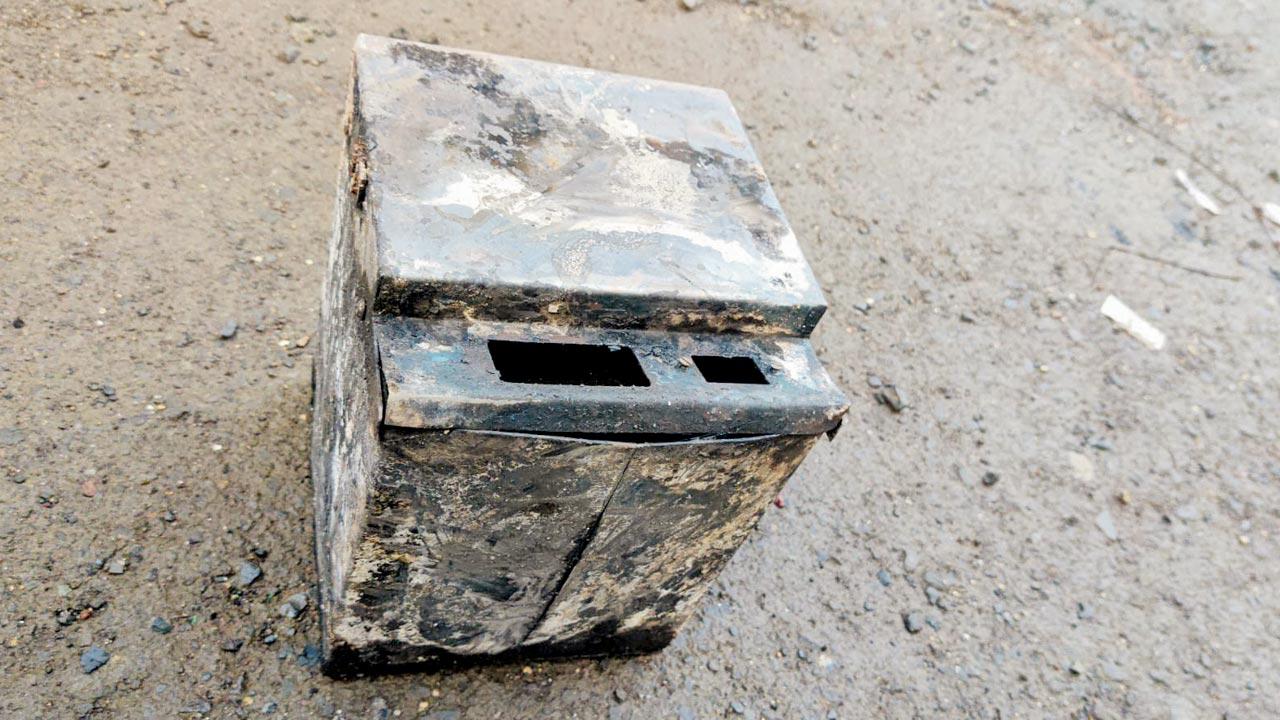 The battery after the blast
The victim's father, Shahnawaz Ansari, 35, a resident of Unity House, Ramdas Nagar, Vasai East, had gone to sleep after putting the battery of his electric vehicle to charge at around 2.30 am on the day of the incident.
Also Read: Maharashtra: Three killed, eight injured in hydrogen gas cylinder explosion in industrial unit at Vasai
"As per the instructions, the battery needs to be charged for three to four hours. But at 5.30 am, we heard a blast and the entire living room was set ablaze," he said.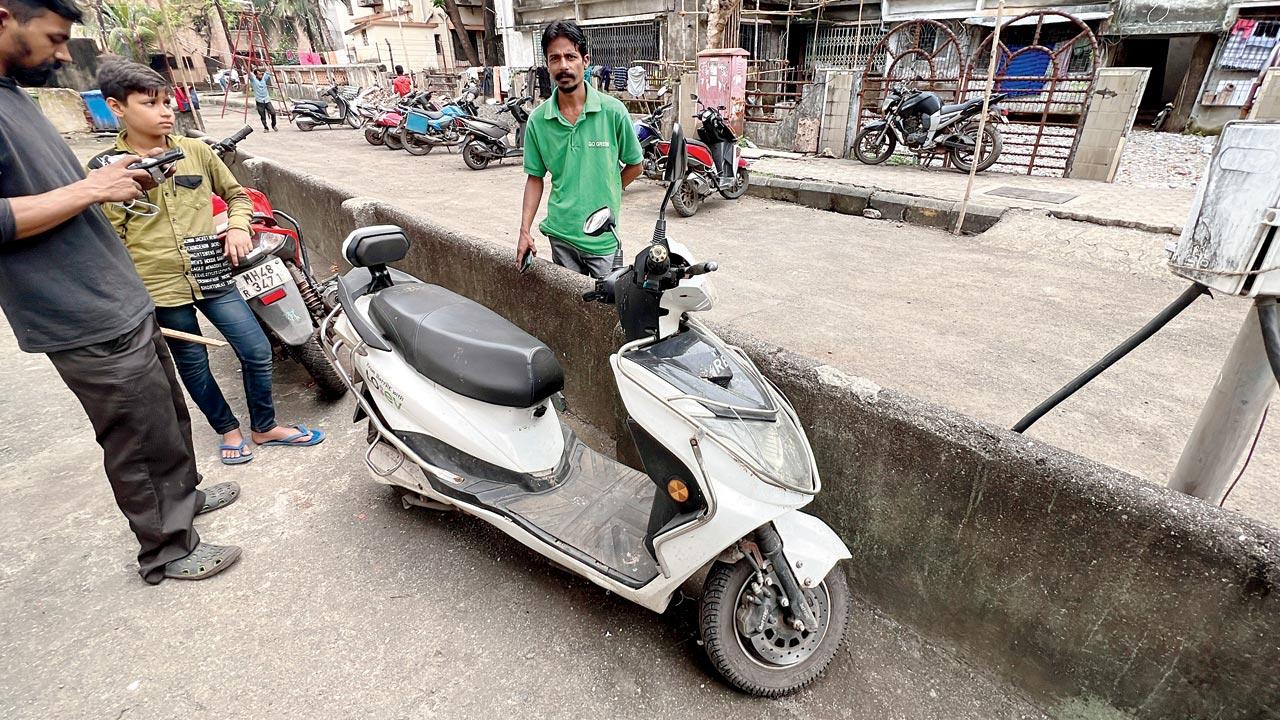 Shahnawaz Ansari (in green) and the electric bike Pics/Hanif Patel
Shahnawaz, his three-year-old daughter and wife had been asleep in the bedroom while his son, Shabbir, was in the living room with his grandmother Rukhsana, 58.
The boy sustained severe burns and was rushed to Shree Sai Multispeciality Hospital for treatment. "My son sustained 70 to 80 per cent burns," Shahnawaz said.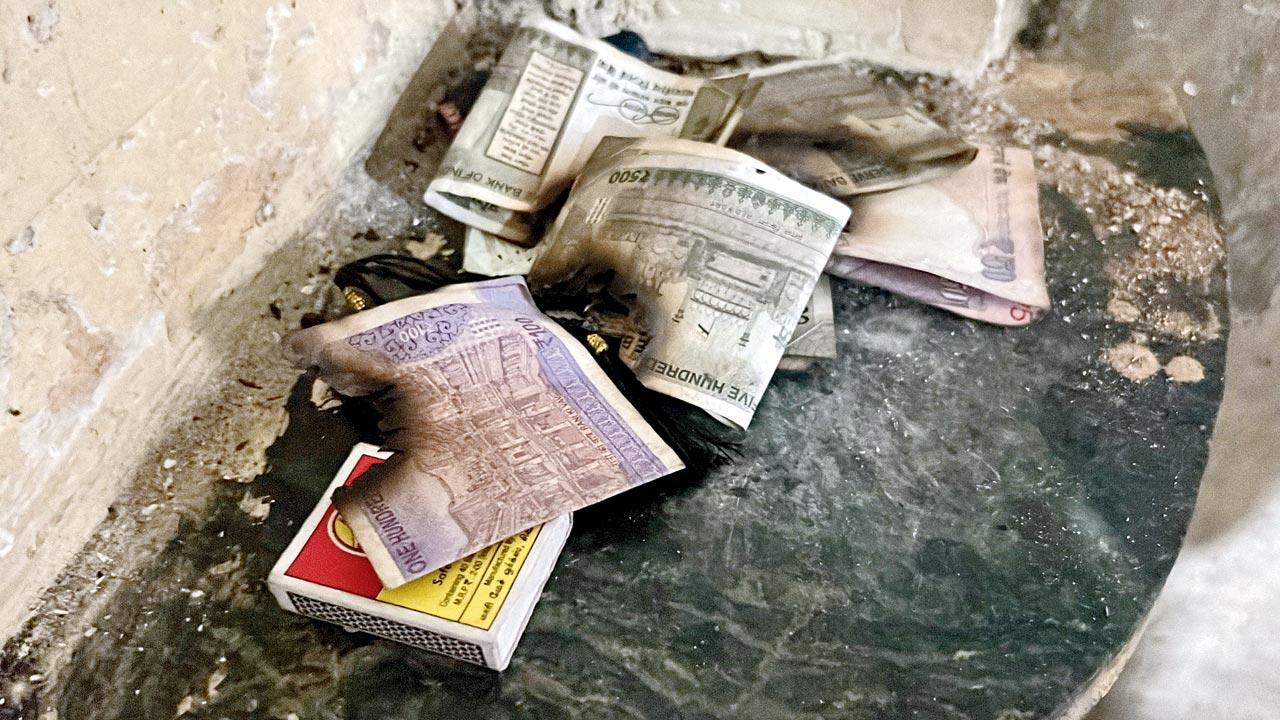 Shahnawaz, who works as a driver for a transport company, bought the electric vehicle in August 2021. "It was not like I used to charge the battery every day, which could cause overheating. In fact, I used to charge it every two to three days. But it has cost me the life of my son and damaged my home. Who is responsible for this," he asked.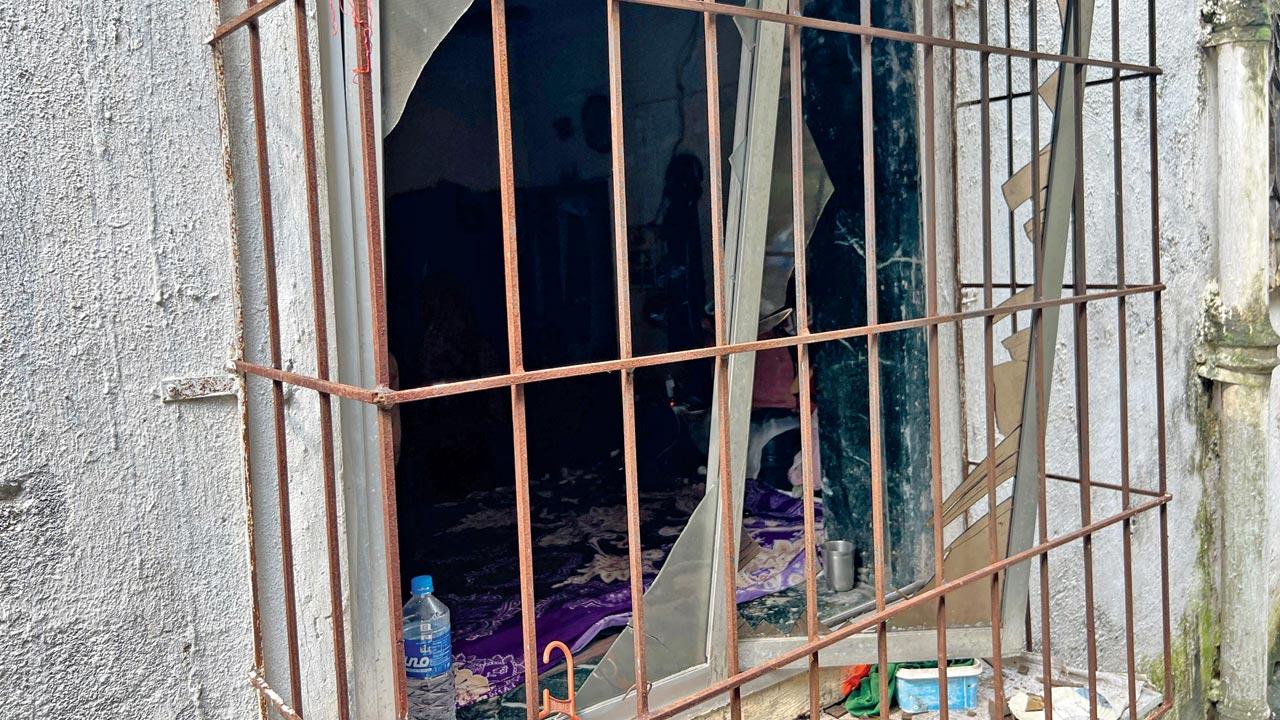 Inspector Sampatrao Patil, who is in charge of the Manickpur police station, said, "We are probing the matter. We will contact the e-vehicle company to know what might have gone wrong."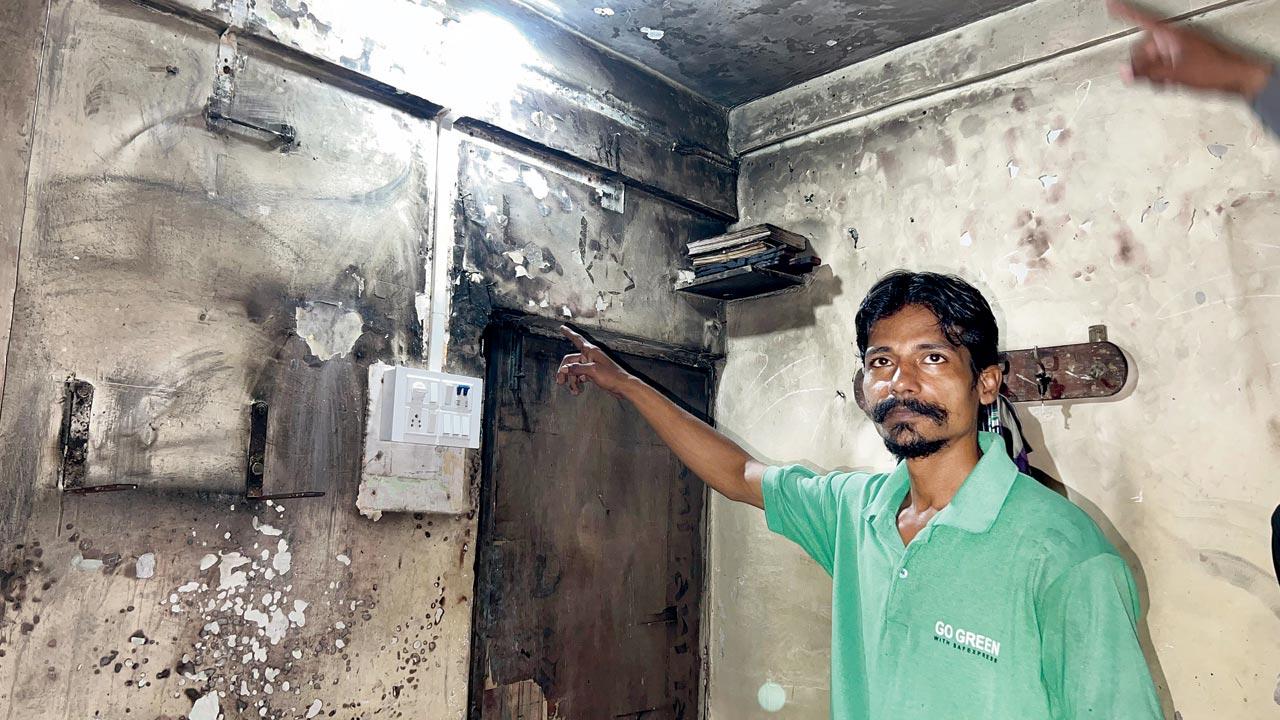 Windowpanes that were shattered due to the blast, money that was lying around in the living room, which was damaged in the blast  Shahnawaz Ansari shows the extent of damage done to his home
23
The day in September when the explosion occurred