The attack happened around 8.30 pm on Monday; the big cat was last seen dragging away a dog in the same neighbourhood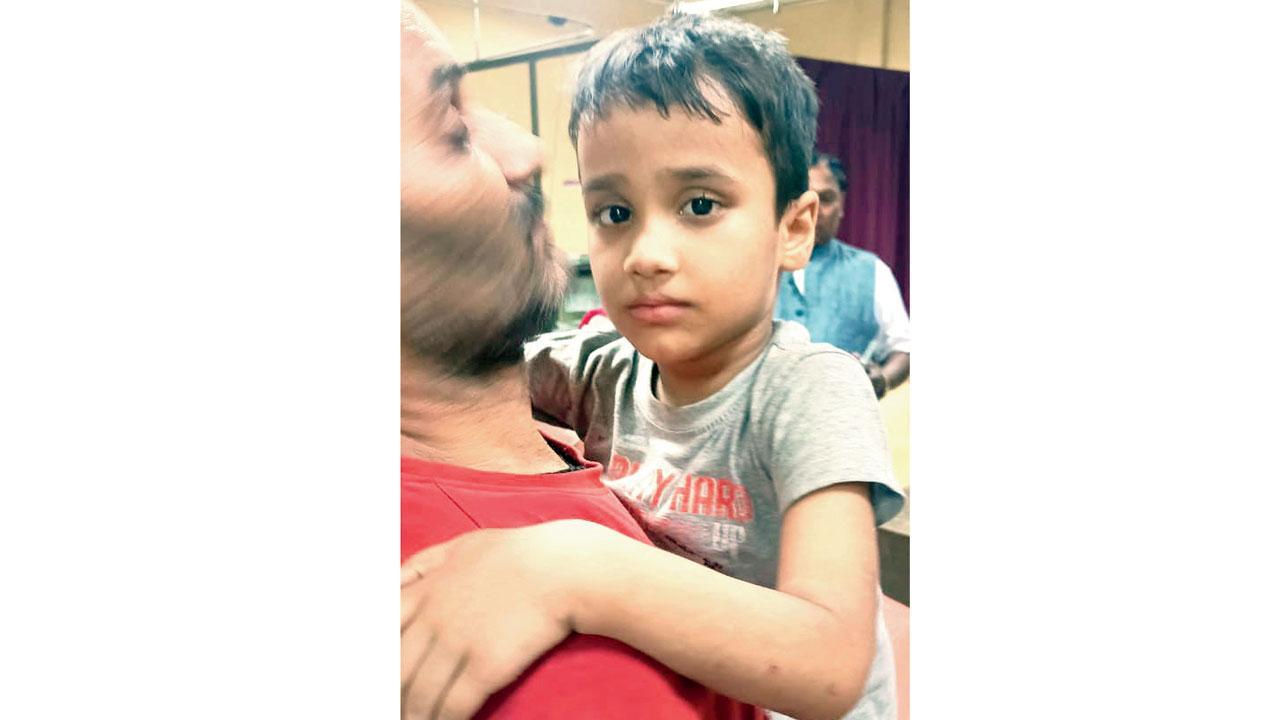 Himanshu Yadav at the hospital after the attack
A Leopard attacked a four-year-old boy on Monday night, in the latest case of man-animal conflict. His father's shouts scared away the wild cat, which left the child with injuries to his back. Later, the leopard attacked a stray dog and took it into the forest, said officials. Himanshu Yadav and his father, residents of Adarsh Nagar in Aarey Milk Colony, were returning home when he was attacked.
Sahil Chavan, a resident of Charandev Pada near Adarsh Nagar, said, "Before the attack, I saw the leopard sitting under a truck parked near the bushes by the main road. Between 8.30 pm and 8.45 pm, the boy was walking back home when the leopard pounced on him and dragged him for a few feet. The father, who was walking behind the child, started shouting for help, which scared the leopard away."
Stitches on lower back
Himanshu was immediately rushed to civic-run Balasaheb Thackeray Trauma Care Hospital in Jogeshwari. The boy received stitches on his lower back and is undergoing treatment, sources in the forest department told mid-day. Later in the night, forest department staff and volunteers also spotted a leopard near Adarsh Nagar.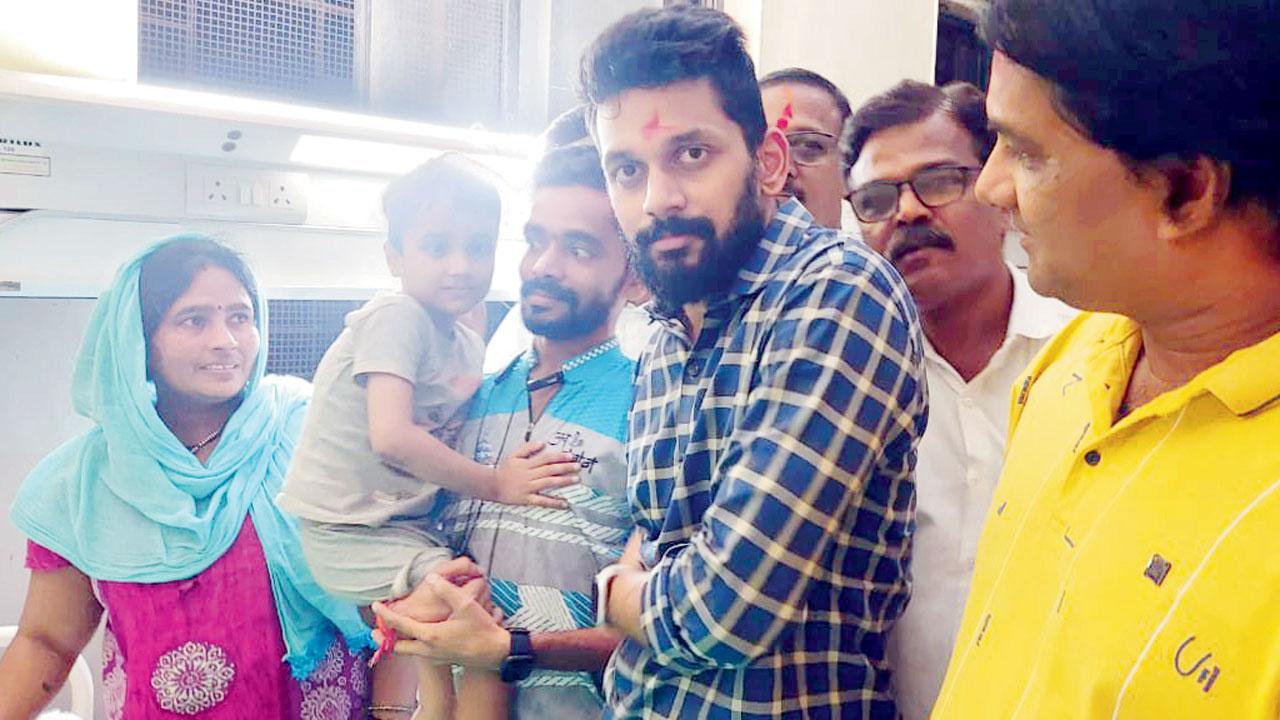 The boy was returning home with his father when the leopard attacked him
On learning about the incident, Assistant Conservator of Forest Girija Desai instructed Range Forest Officer Rakesh Bhoir to pay a visit to the boy. Bhoir, accompanied by the Mumbai Range staff of the forest department, also visited the attack site. "The boy was fortunate as he did not suffer any serious injuries," said Yuva Sena core committee member Ankit Prabhu who went to the hospital after getting the news of the attack.
Also Read: Mumbai: Leopard cub found dead on Film City premises
"I have discussed the issue in detail with forest department officials and hope adequate measures are taken to prevent such human-wildlife conflicts in the future. The officials have promised to increase patrolling in the area and create awareness among people to avoid conflict," he added.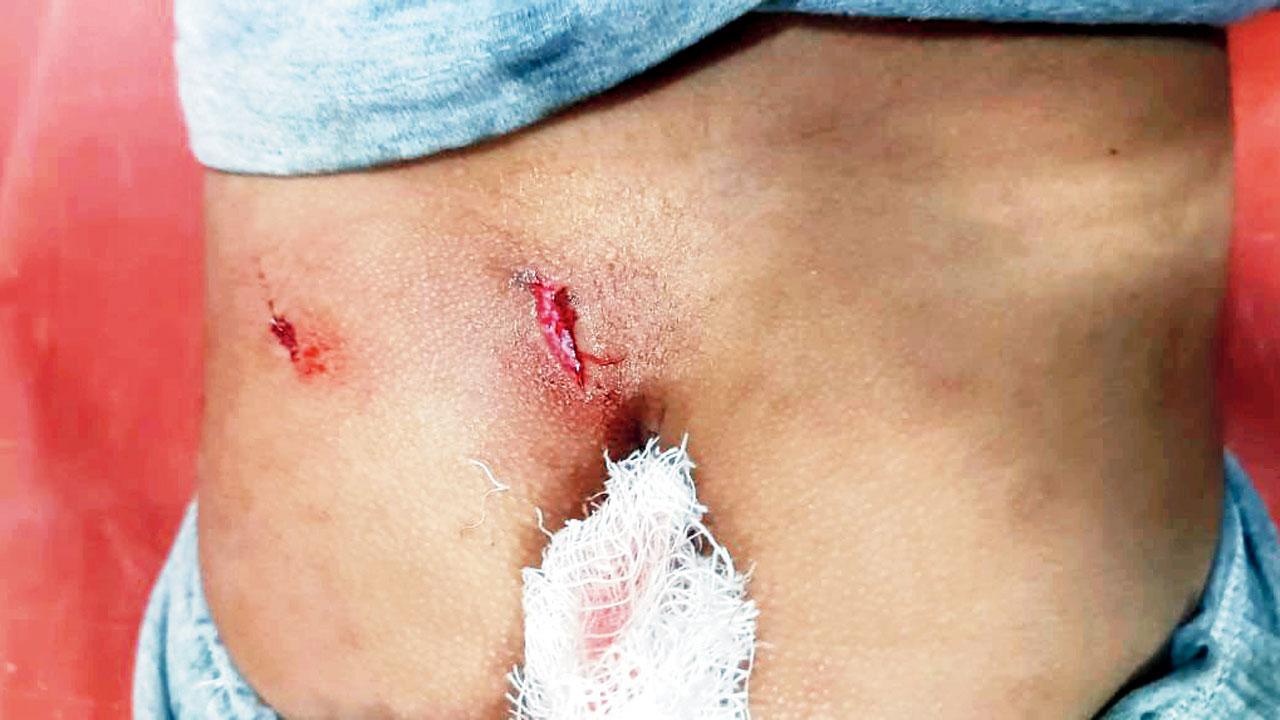 The injuries Himanshu sustained
Camera traps installed
The forest department later installed camera traps in the area to find out which leopard was roaming there, said Clement Ben, additional principal chief conservator of forest (APCCF) Wildlife-West. They were helped by Aarey camera trapping team's volunteers Satish Lot, Kunal Chaudhari and Imran Udat, and NGO Wildlife Welfare Association's (WWA) volunteers Raj Jadhav and Prasad Khandagale.