Accused was on the run for two months after she robbed a senior citizen of a gold chain under the pretext of giving him a hug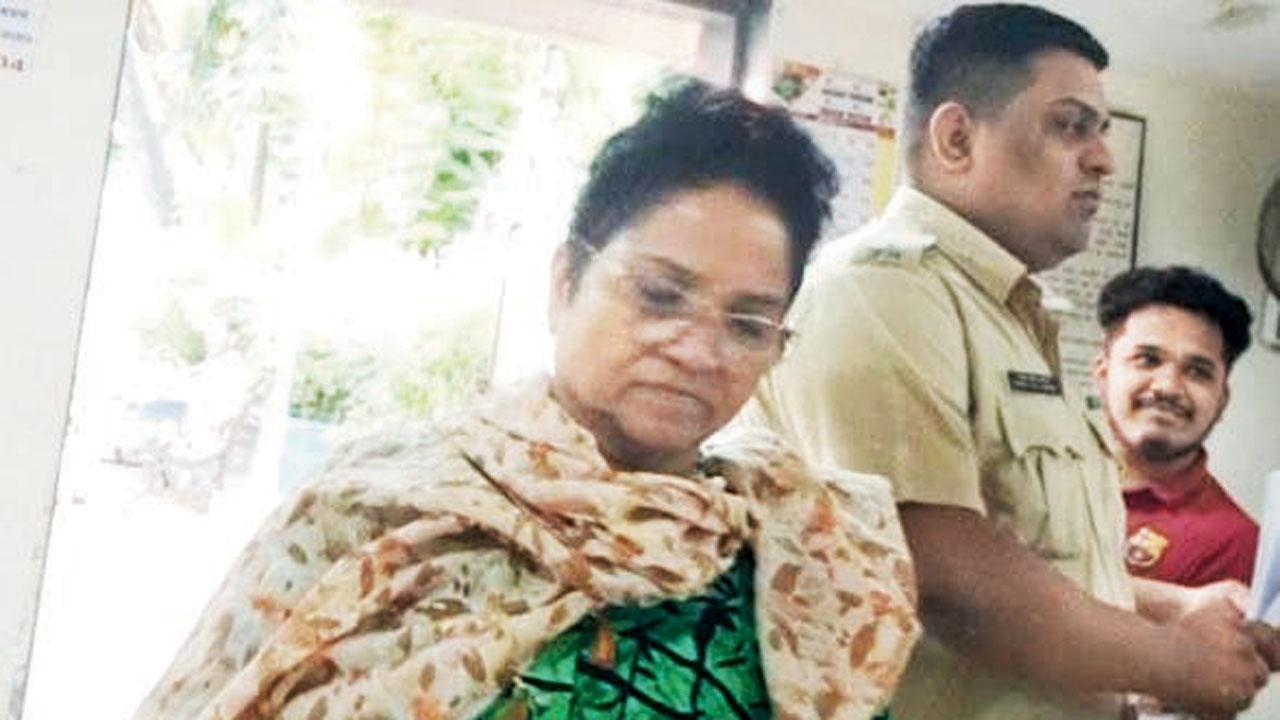 The accused, Geeta Patel, was apprehended from Mira Road on Monday and placed under arrest on Tuesday
A woman who stole a gold chain worth Rs 1 lakh from a senior citizen under the pretext of giving him a hug has been arrested by Malad police on Tuesday. Police sources said that the accused used the same modus operandi to rob several elderly men. 
The accused, Geeta Patel, would generally target old men who go out for walks alone. She would also target those travelling in autorickshaws and ask for a lift. Once she had their attention, she would try to seduce them and hug them to say thanks. She would take this opportunity to decamp with their valuables such as phones and gold jewellery, said cops.
Also Read: Mumbai: Chaos in Malad amid rumours of child abductors lurking around
Patel had been on the run for the past two months after she robbed a Malad-based senior citizen of a gold chain. The incident took place in August when the elderly, aged 72, was going home by an auto after shopping. Patel asked for a lift, which the elderly agreed to. She asked him to stop the auto in front of a building and gave the man a hug and removed the gold chain from his necklace. 
The victim realised the theft only after reaching his building. The next day he approached the Malad police. Under the supervision of Senior Inspector Ravi Adhane, a team of police officers started the investigation and traced the accused. During investigation, it has been revealed Patel is a habitual offender who had committed similar crimes in Charkop, Malad, Borivli, Mira Road and other places. 
Patel was nabbed from Mira Bhayander on Monday and arrested on Tuesday. She was also produced before the court which has remanded her in police custody, said a police officer. 
Rs 1 lakh
Approx worth of the gold chain