The family had bought the AC this summer; the blast led to a level-1 fire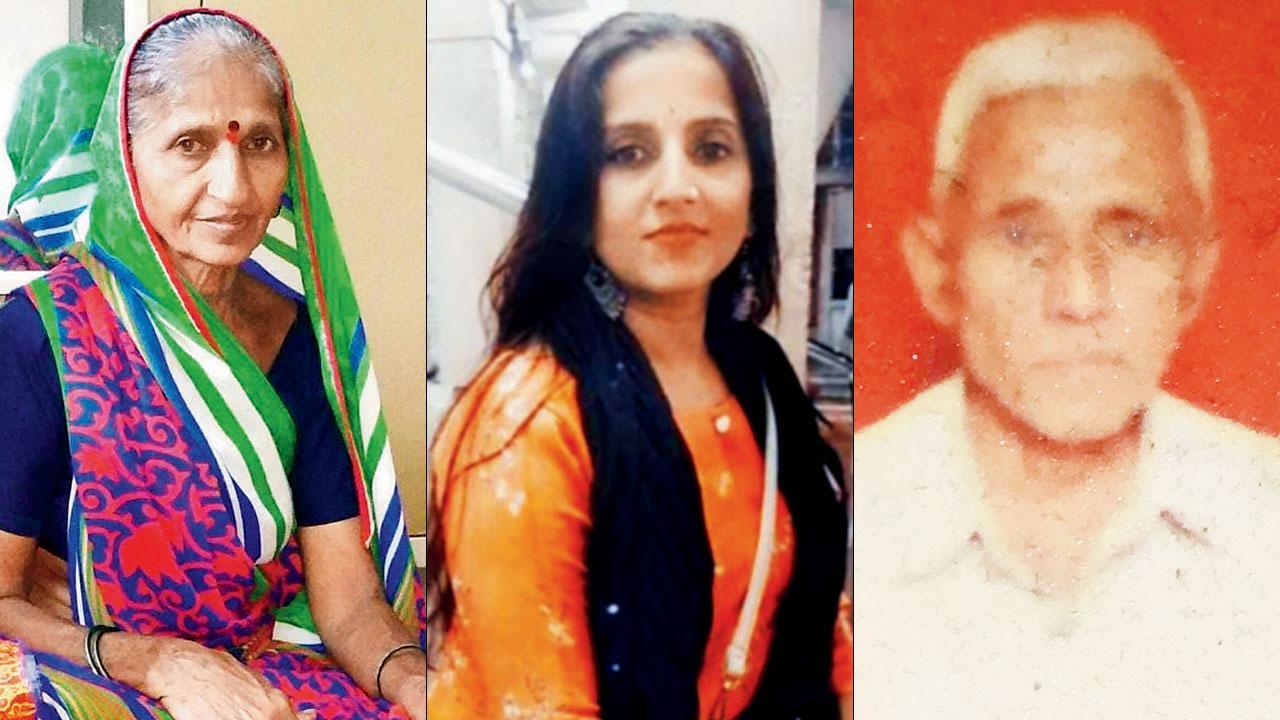 Laxmi Rathod, deceased (left) Madhu Rathod, deceased (right) Tejabhai Rathod is undergoing treatment
A blast at an AC unit claimed the lives of two Lower Parel residents while two other members of the family were seriously injured and admitted to hospital. Police officers said the condition of both of the injured is critical. The incident took place at Marian Mansion on Ganpatrao Kadam Marg at Lower Parel West on Sunday midnight. The blast led to a level-1 fire.
The deceased have been identified as Laxmi Rathod and her daughter Madhu while her husband Tejabhai and son Dinesh are critically injured and are undergoing treatment at Kasturba hospital. Their relatives said that Madhu had recently purchased the AC for her parents after her mother's cataract operation.

Also Read: Mumbai's first two-deck flyover for a road and Metro line takes shape
Marian Mansion society president Bhushan Shinde said, "We heard a loud noise. People told us it was a short circuit. The fire started between 12 am and 2 am when the family were sleeping." "We informed the fire brigade and police and also called an ambulance. Police officers rushed them to the hospital. Madhu was seriously injured and was kept at BYL Nair hospital while others were shifted to Kasturba hospital," Shinde added. 
Tejabhai's nephew Suresh said, "Dinesh told us that they installed a new AC but there were issues with the wiring. Madhu was seriously injured in the incident. Laxmiben, who has asthma, fell unconscious due to the smoke and fire. She died due to heart attack in the hospital while Madhu succumbed to her injuries. She had suffered 75-80 per cent burn while Dinesh has 25-30 per cent burn."