Explaining how action has not been taken on any BJP leader by central agencies, Sawant said, 'Do you mean to say BJP is the party of non-corrupt people and that ED has never raided a single BJP leader'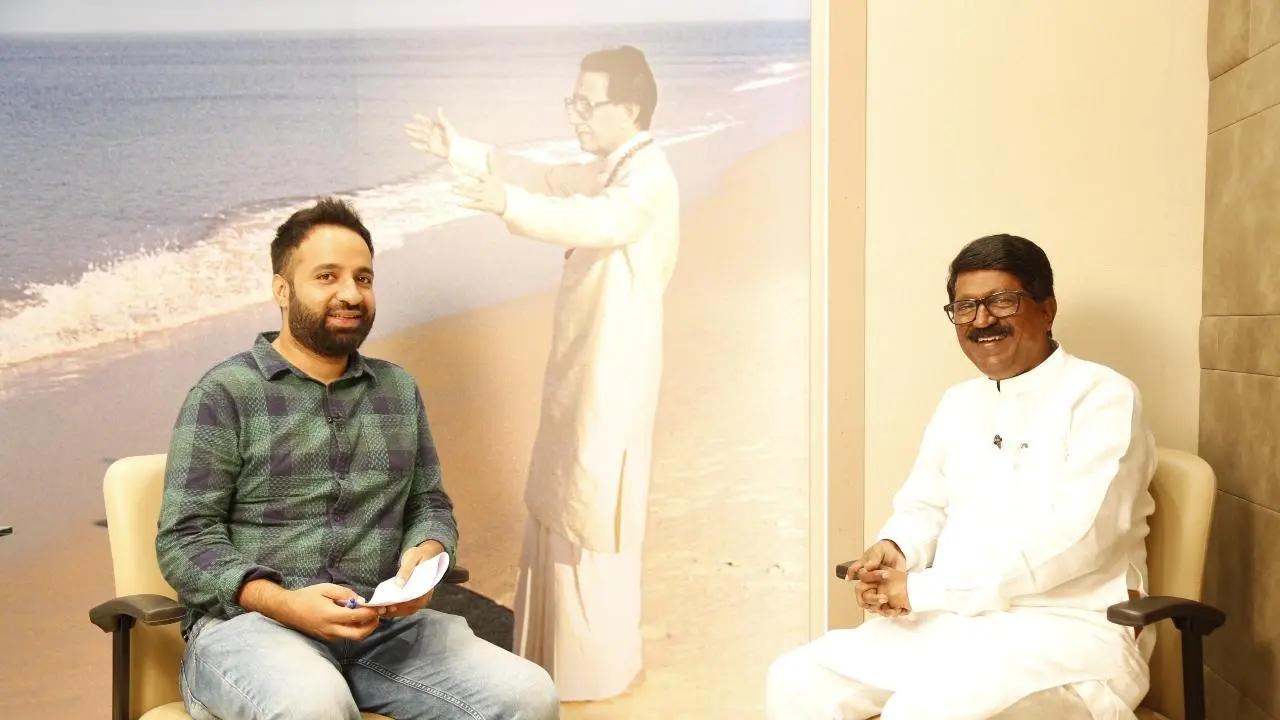 Arvind Sawant (R) during an exclusive interview with mid-day
After central agencies' action against Shiv Sena's MP Sanjay Raut, NCP leaders Nawab Malika and Anil Deshmukh, Sena MP Arvind Sawant accused the central government of targeting the MVA leaders. He also accused federal agencies of allegedly being misused to put senior Shiv Sena leader Sanjay Raut behind bars.
Arvind Sawant also alleged that BJP used fugitive underworld don Dawood Ibrahim's name to malign opponents such as NCP leader Nawab Malik.
Speaking about what he thinks of central agencies' action, in an exclusive interview with Mid-day.com, Arvind Sawant said, "The action taken by a central agency like ED should be a concern of the country. Action should be taken against corrupt people from whichever party they belong to. It is a judicious misuse of these institutions which were known as the pride of the country."
Also Read: Uddhav, Aaditya Thackeray deserting preachings of Balasaheb Thackeray: Shelar
Explaining how action has not been taken on any BJP leader by central agencies, Sawant said, "Do you mean to say BJP is the party of non-corrupt people and that ED has never raided a single BJP leader?"
Meanwhile, on Tuesday, October 4, the Bombay High Court granted bail to former Maharashtra home minister Anil Deshmukh in a money laundering case registered by the Enforcement Directorate. The Bombay High Court, however, stayed the order till October 13 in order to enable the ED to file an appeal against bail.
The Sena broke its alliance with BJP after the 2019 state elections. Uddhav Thackeray joined hands with the Congress and the Nationalist Congress Party to form an MVA government.
Watch Arvind Sawant's exclusive interview below Was Eknath Shinde`s first Dussehra rally a hit?