As local residents and activists intensified opposition to underground parking lot under open space, civic body takes cognisance and assures a fair hearing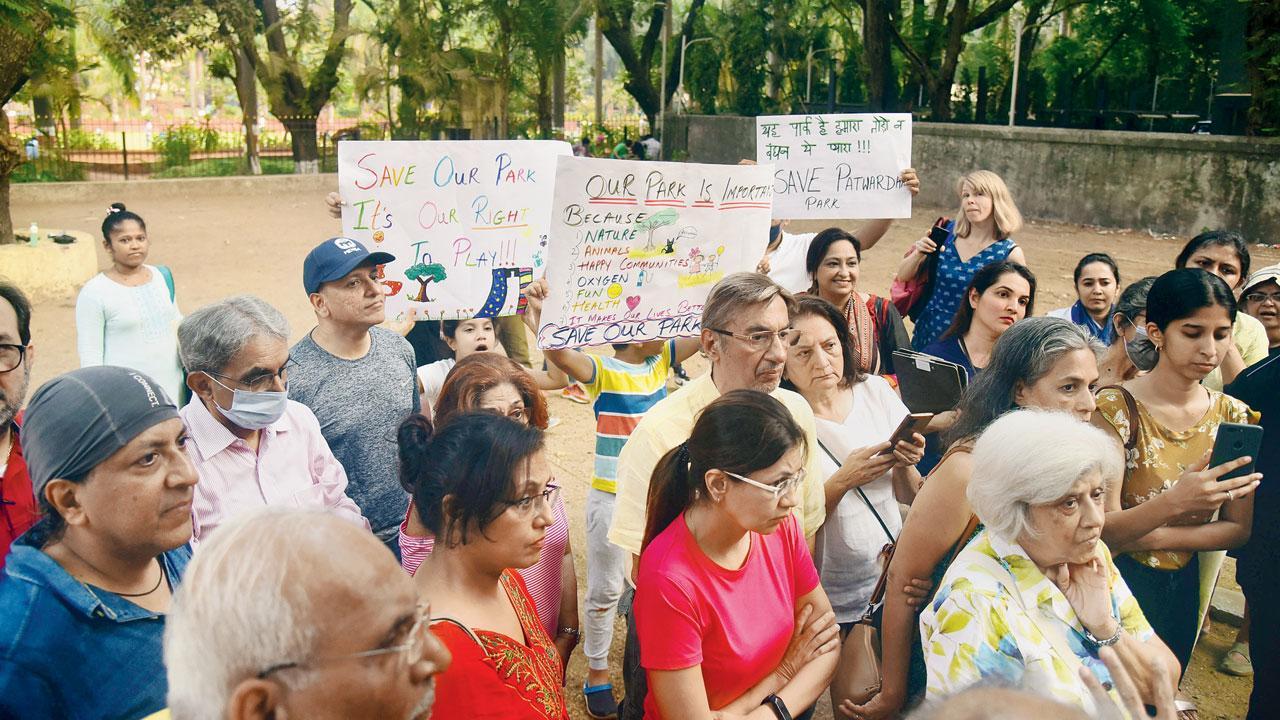 Bandra residents protest against the proposed parking lot at Patwardhan Park on March 12. File Pic/Shadab Khan
The BMC's traffic department has expressed willingness to hear out residents and activists who have been vocal in their opposition to a plan for a parking lot beneath a part of Patwardhan Park in Bandra West. In a letter to residents on Tuesday evening, the BMC promised to meet with them. However, the venue, date and time are yet to be fixed.
There is a pre-bid meeting regarding three underground parking lots, including the one at the park, on March 31 and residents plan to attend it to get a clear picture. Since March 20, many residents have sent emails to the traffic division of the roads department raising objections as it had floated a tender for the construction of a three-storey parking lot under a portion of Patwardhan Park.
ADVERTISEMENT
On March 28, at 6.11 pm, a few residents received a three-line reply from the deputy chief engineer of traffic. It stated, "With respect to your mail regarding the construction of underground parking at part of Patwardhan Park, this is to inform you that your suggestions/objections will be heard by this office. You will be informed about the date, time and venue shortly." Various BMC departments are busy preparing for the G20 meet this week.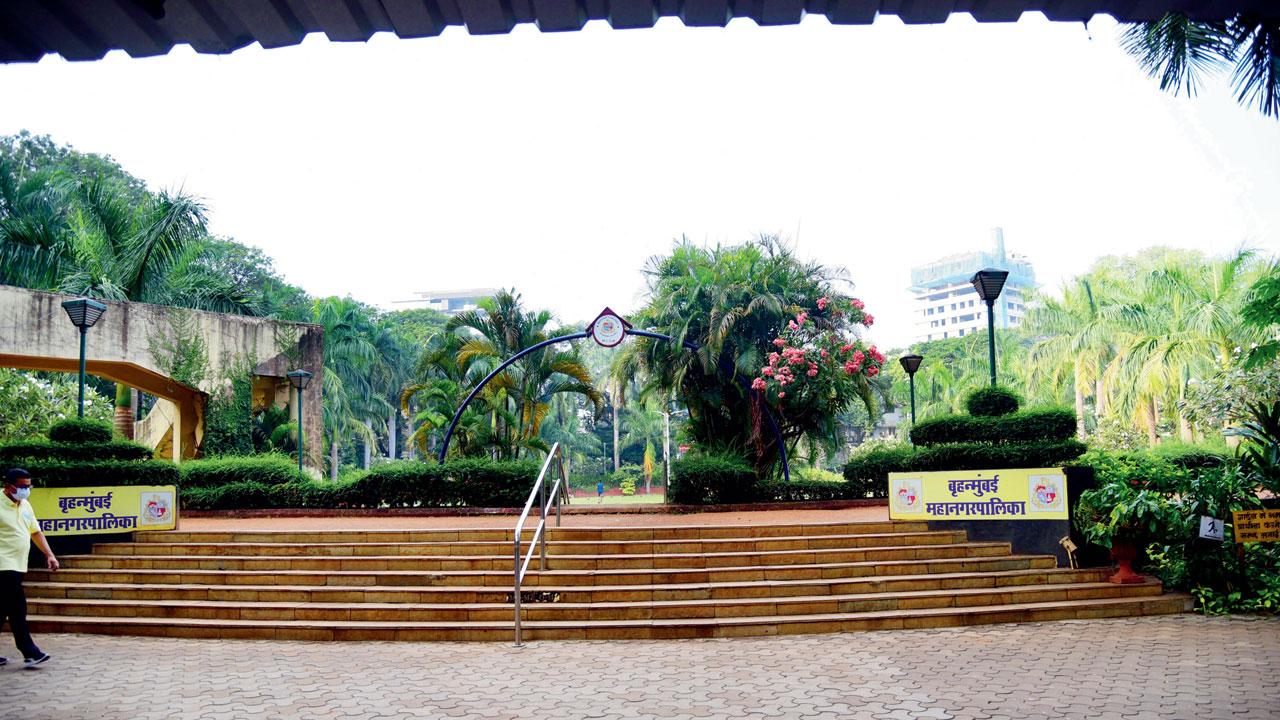 truction of a three-storey parking lot under a portion of Patwardhan Park. File Pic/Pradeep Dhivar
The civic body earlier this month floated tenders for underground parking facilities at Patwardhan Park, at an estimated cost of R75 crore; opposite Flora Fountain in Fort; and at the BMC Worli Engineering Hub. The pre-bid meeting had been postponed twice. Bandra West residents and activists, alleging that civic officials have been evading their queries, said they will be in attendance.
Also Read: Mumbai: Use existing parking lots first, and spare Patwardhan Park, say Bandra residents
Residents and activists asked the BMC to explain how they will keep their promise of leaving the green and open Patwardhan Park in Bandra intact when drawings of the underground parking facility show otherwise. "The tender plan shows the entire ground surface and the existing playground (2,137 square metres) will be used for covered entry and exit to the parking facility. This will result in complete concretisation and loss of groundwater and existing foliage of 100-year-old trees will be lost," said Lillian Pais, AGNI coordinator of H West ward, in her letter.
Zoru Bhathena, an activist, stated in a letter, "The tender is contrary to the provisions of (Development Control and Promotional Regulations) DCPR-53, which provides that only an area to the extent of 10 metres along the roadside within a park/garden may be used for ingress and egress to the underground areas, and the underground facility for only one or two levels below the ground. The tender plans three levels."
He pointed out that Patwardhan Park is reserved for a recreational ground under the town planning scheme, and the rules do not permit parking in/below a recreational ground. Residents also asked why car owners were being given more importance when people who don't own any vehicles are in the majority.
Meanwhile, residents tried to seek an appointment with local MLA Ashish Shelar, who had proposed the underground parking facility at Patwardhan Park. Being unsuccessful, they have also approached BMC chief Iqbal Singh Chahal.
6.11 pm
Time on Tuesday when BMC sent reply